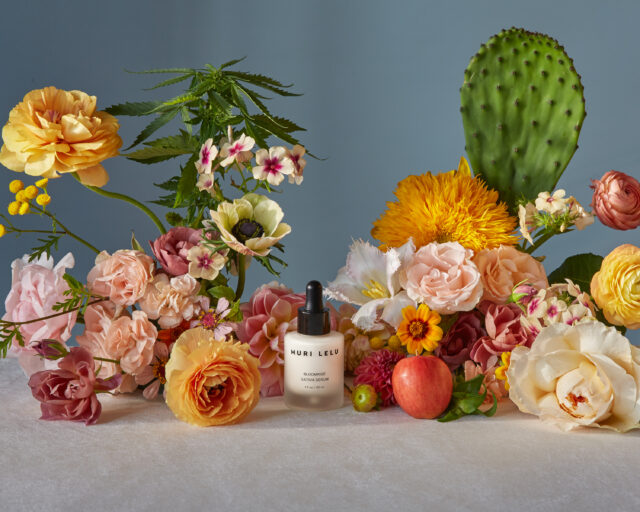 Over the past decade, the cultural consciousness surrounding cannabis and its potential health benefits has shifted. While it was stigmatized for decades, cannabis is now appearing in a variety of wellness and self-care essentials. Research continues to confirm what many cannabis enthusiasts have already known: The miracle plant's benefits are plentiful for both physical and mental health.
 Full-spectrum cannabis is renowned for its anti-inflammatory properties and contains more oxidative qualities than vitamins E or C. These powers make cannabis a potent addition to skin care remedies, regulating oil production, and reducing puffiness and chronic inflammation, which can lead to aging. For skin concerns like acne, rosacea or dehydration, cannabis can strengthen the skin's natural barrier to soothe redness and balance moisture levels.
 Muri Lelu, a new infused skin care brand, has created elixirs that unlock the potential of whole-flower cannabis. Determined to create a permanent space for cannabis in the holistic beauty sector, the brand aims to prove that infused products are more than just a fleeting trend.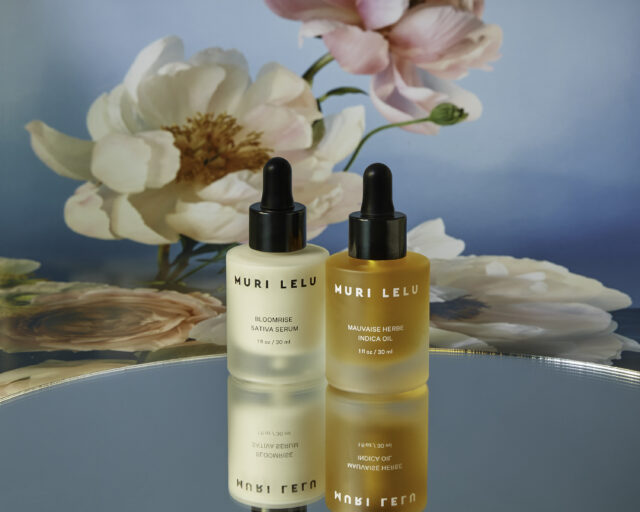 In addition to naturally occurring cannabinoids that bond to receptors in the body, terpenes, chlorophyll, fatty acids and flavonoids work in harmony to produce the plant's multitude of benefits. Those looking to take advantage of the full range of these therapeutic compounds can reach for the Muri Lelu two-step daily Full Flower Ritual. This simple, two-step regimen contains AM and PM formulas, including the refreshing morning Bloomrise Sativa Serum, and a restorative Mauvaise Herbe Indica Oil used as a nighttime anti-aging aid. Created with aromatherapy blends designed to trigger the plant's mood-enhancing benefits, Muri Lelu offers a tranquil self-care experience without the high. The Bloomrise Sativa Serum features a citrus-inflected blend inspired by sativa strains' invigorating and creative energetics, while the Mauvaise Herbe Indica Oil features a spicy, herbaceous blend inspired by indica strains' relaxing and soothing energetics.
Woman-owned and co-founded by BIPOC, Muri Lelu focuses on comprehensive education to shift the mainstream notions around cannabis. A portion of the brand's proceeds are donated to legislative organizations fighting unjust marijuana convictions. 
Use code PURIST25 for 25 percent off your first purchase at murilelu.com.