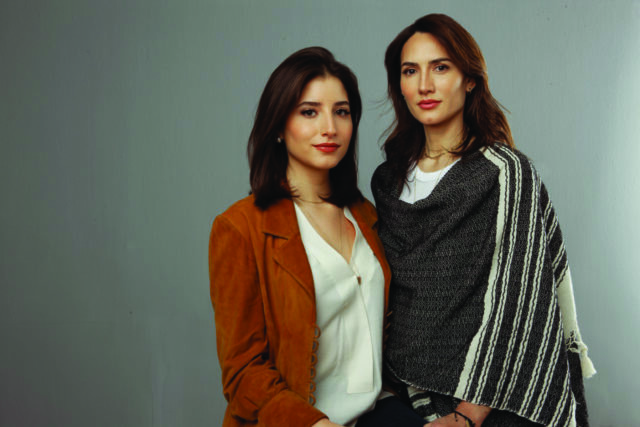 By Annelise Peterson
Zani Gugelmann's effortless style has captured the hearts of friends and the fashion community—from Valentino to the house of Aquazzura to Giorgio Armani—for decades. Acknowledging the ephemeral quality of being an "it" girl, Ms. Gugelmann has turned her focus inward, determined to make wellness her next entrepreneurial endeavor.
"The aha moment happened on a trip to Europe three years ago," says Gugelmann, who has epilepsy. "After experiencing a seizure, I woke up on a hotel floor, staring at a ceiling." Instead of continuing to fight against the effects of the disease as she had done her entire life, Gugelmann leaned in and made personal changes. "I listened to what the universe was trying to tell me. I had to slow down and make new choices—decisions for the future that focused on my well-being, and the well-being of others."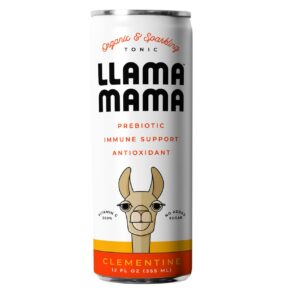 "More Mama. Less Drama" is the mantra of the recently launched prebiotic drink, Llama Mama, formulated by Gugelmann and her Latin American business partner, Francesca Fortique.
"Our goal is to create an antioxidant and prebiotic tonic using Peruvian superfoods to support gut health and immunity," says the Venezuelan-born Fortique, who has studied nutrition and dietetics at the University of Navarra and Hong Kong University. "What you put in is what you get out—when it comes to business and your body." In addition to being vegan, gluten-free, non-GMO and organic, with all ingredients sourced through fair trade practices, Llama Mama serves a functional purpose while delivering a community message. "We want to inform people about the relationship between gut health and overall well-being," Fortique continues, "while supporting local Peruvian farmers and empowering Latin women."
So why gut health? Most scientists and mental health professionals agree that the gut is the second brain, or perhaps the first. The gut, our enteric nervous system (ENS), informs us on our feelings. In fact, 90% of the cells that live in our intestines have the enormous responsibility to deliver information to the brain for interpretation. Arguably, our belly's microbiome, largely made of probiotics or "good" bacteria that has evolved with us since birth, has more influence on our moods than our heads. These probiotics with anti-pathogenic properties promote a balanced mind and healthy immune functioning. The prebiotics found in Llama Mama give food and fuel to probiotics. Without essential prebiotics, probiotics can't thrive. Llama Mama's formula, which includes camu camu and yacón, powers the body with prebiotics and antioxidants that bolster the body's natural immune force and gut power. "Francesca and I have a symbiotic relationship in this business. We rely on and support each other—much like a prebiotic needs a probiotic and vice versa. Our differences are the foundation of our strength," says Gugelmann.
Anybody with money can get a stylist, shop on Net-A-Porter and make an appearance. Arguably, the harder part of life is showing up for yourself, and for others, in a mindful way. We make choices daily that have impactful consequences on our future. Gugelmann and Fortique's commitment to make wellness and community a full-time pursuit is worthy of a toast of prebiotic seltzer. llamamamaworld.com