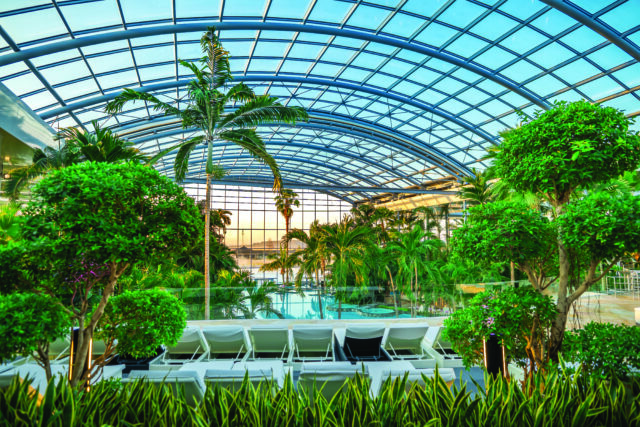 Big Ahh-ple Theme Parks
Two wellness oases loom on the horizon for New Yorkers who, after taking an enforced break from 24/7 driving ambition, have become experts in the arts of replenishment and reflection, health and well-being. The Big Apple establishes itself as an international wellness destination with the imminent (coming soon) launch of QCNY Spa on Governors Island, a 172-acre land parcel in New York Harbor, 800 yards south of Manhattan. Water is the healing medium here, with QCNY offering over 20 wellness experiences that include massage, healthy dining, wellness water experiences, saunas, outdoor pools with skyline views, and well-appointed relaxation rooms. qcny.com
Slated to be developed in the next few years, a $350 million wellness center and theme park, still in development stages, will be helmed by Robert Hammond, the co-founder of the High Line. The theme park will be an American outpost of the European wellness resort company Therme Group, which delivers an invigorating multicultural mash-up of heat, nature and bathing traditions from Japan (onsen), Turkey (hammam), Rome (thermae) and Finland (saunas). A search will soon be underway for a site that can fit the 250,000-square-foot space to accommodate the healthy-living park (a day pass is set to cost $40) and its indoor waterslides, a pool with swim-up bar, saunas, playgrounds, art events, parks, beaches, infrared beds and mineral pools.
—Jim Servin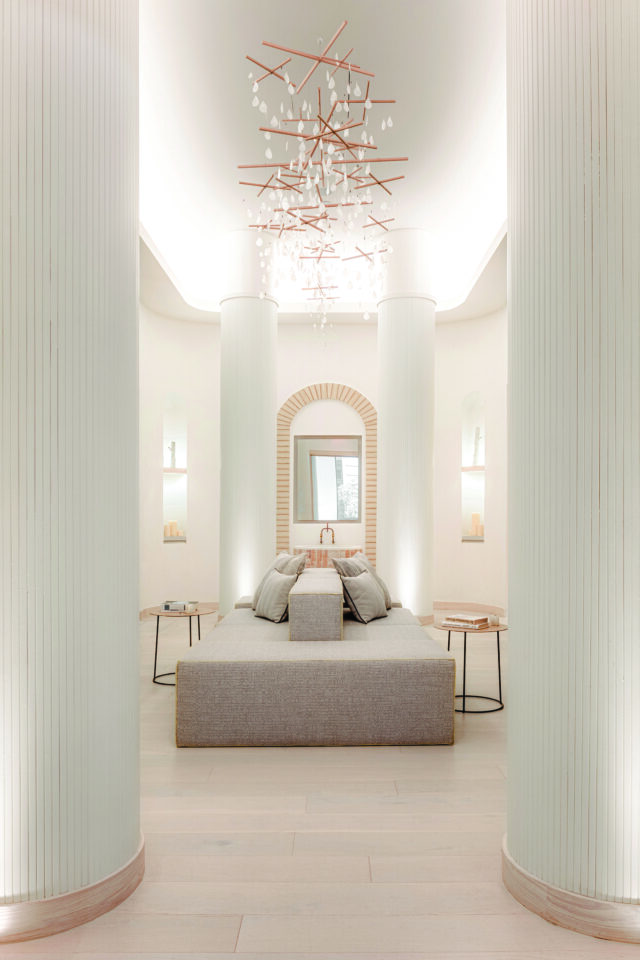 Wellspring
Just as its name suggests, since its holistic space opened two years ago, The Well has been a fount of feeling good. It's needed more now than ever, in a city still reeling with memories of the lockdown, which temporarily shuttered doors of The Well's Manhattan flagship, adjacent to the iconic Union Square Park. The brand used that time to evolve, launching an e-commerce platform and debuting a second physical location, The Well at Mayflower Inn (in partnership with Auberge Resorts Collection's Mayflower Inn & Spa) in Connecticut.
Happily, the original wellness center and spa is back and better than before, with a multitude of expanded offerings. What's more, it has relaxed its membership restrictions, so anyone who feels drawn to The Well is encouraged to drop in and enjoy all that it has to offer.
From acupuncture to moxibustion, Ayurveda to gua sha, to appointments with the on-site MD or physical therapists, your A-to-Z health and well-being is The Well's top priority. The Rest & Recovery Lounge provides physician-formulated vitamin-infusion IV drips, administered by a registered nurse. For skin care that's more than skin deep, beauty buffs will delight in the new East-Meets-West Acupuncture Facial, combining Biologique Recherche products with a needle protocol developed by The Well's traditional Chinese medicine team.
Enjoy a wholesome, nutritious, mindfully prepared meal at The Well's Kitchen & Table—justly famed for its cauliflower fried rice—and feel an instant lift from the chef's artistry with local, organic ingredients. There's now an expanded beverage program, with Blank Street coffee, House of Waris teas and Magic Mix juices.
In yet another welcome gesture of the in-person inclusion we've all been craving, The Well is now partnering with Julianne Hough of Kinrgy on an exclusive, limited-time residency that brings Kinrgy's in-demand online classes—which launched on the Oprah 2019 tour—to NYC, live and in person.
"We remain committed to the same mission we had the first day we opened our doors: to be the gold standard for wellness, and change how people think about their health," concludes Rebecca Parekh, CEO and co-founder of The Well. "You'll be able to receive exceptional quality of care and see best-in-class practitioners, healers and teachers at your own pace." the-well.com —Julia Szabo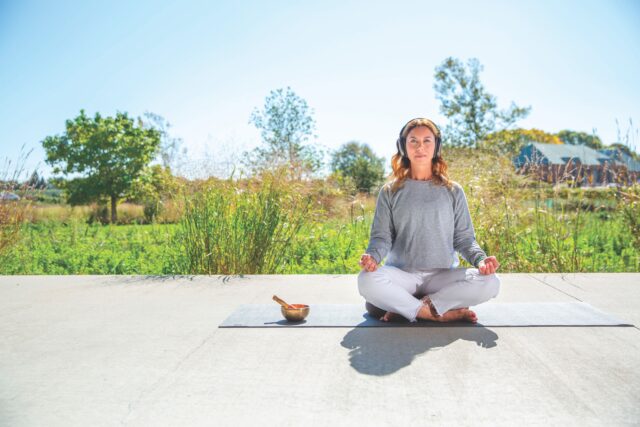 Ohm For the Holidays
Take your spa treatments to the next level at Naturopathica in New York City or East Hampton with recorded guided meditations from Vie Wellbeing. After any treatment, whether massage or facial, stay swaddled in cozy covers as you are guided by meditation teacher and Vie Wellbeing founder Julie Sacks' dulcet, soothing tones (fittingly, the Bath, England, native has a voice that's as gently calming as a warm soak), which is set to the sounds of nature and infused with Reiki for deeper healing. To help deal with any life crisis, whether mental, emotional or physical, try the Vie Mindful Emergency meditation: "Tune in to your triggers and help them fall away with grace," says Sacks. "This meditation will bring you back to center." If beauty rest is the order of the day, opt for the Vie SleepWell, which is a guided Yoga Nidra session. "This ancient revitalizing practice guides you into a state of deep relaxation so you can fall asleep with ease and wake up feeling rejuvenated," she says.
Sacks also offers Bespoke Journey Packages, for a live one-on-one experience, whether in person or online, tailored to individual needs. Says Sacks, "Whatever your individual life experience needs, I'll guide you through a meditation journey that leaves you elevated and empowered to face any life challenge." Interested in starting a practice? Sign up for her seven-day intro to meditation, featuring daily rituals and access to Vie's full library and playlists. viewellbeing.com; naturopathica.com —Ray Rogers
Van Gogh With the Flow
Masterpieces and movement converge at the Immersive Van Gogh Exhibit, located at Pier 36 on the Lower East Side. Each weekly 35-minute yoga flow will take place in the multisensory Van Gogh experience, led by certified instructors from local studios. Choreographed in tandem with the sounds, light and moving images of Van Gogh's most beloved works, every yoga session is designed to open the mind and challenge the body. Attendees are encouraged to stick around after class for an additional 25 minutes inside the space, an exclusive opportunity to enjoy this homage to one of history's greatest artists. Yogis of all experience levels are encouraged to attend, and are asked to bring their own mat.
Lifeway Kefir, the event's sponsor, will provide complimentary healthy snacks. Julie Smolyansky, CEO and president of Lifeway Foods, says, "By engaging in the practice of yoga, surrounding ourselves with incredible art, and nourishing the gut with kefir, an ancient probiotic superfood, this unique collaboration is a great way to strengthen the mind-gut connection." Tickets $55. vangoghnyc.com/yoga-classes
—Gabrielle Echevarrieta
Connection Is Key
Choosing the right spot for a first date can be tricky, but the romance experts at Bumble have created a chic hangout space to meet up with your matches. After a series of successful pop-ups in New York's Soho, London and LA, the dating app has created a permanent brick-and-mortar café in lower Manhattan. A bright, cheery atmosphere outfitted with bee-inspired yellow decor and honeycomb details, Bumble Brew features an 80-seat dining room, cocktail bar and outdoor patio. "Good people are all around you. Get to know them over delicious food and wine," the eatery's website reads. bumblebrew.com —G.E.