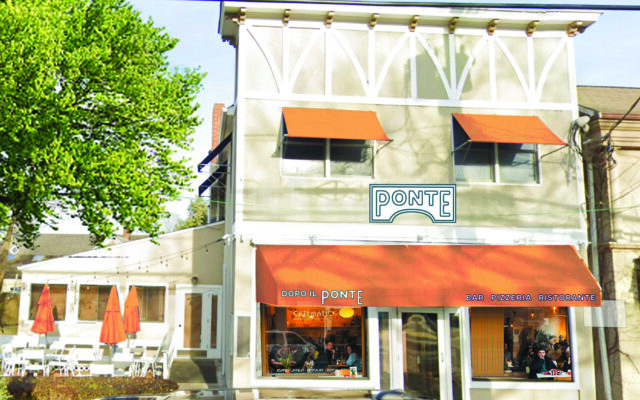 By Julia Szabo
The Dopo family of restaurants—Dopo La Spiaggia in Sag Harbor and East Hampton, and Dopo Argento in Southampton—are all immersive cultural experiences that take foodies on an edible tour of various regions in La Repubblica Italiana. This seaside Little Italy is the passion project of group managing partner Maurizio Marfoglia and serial entrepreneurs and Hamptonites Larry and Maria Baum, who look forward to Memorial Day, when they throw open the doors to the newest nation-state joining the Dopo republic: Bridgehampton's Dopo il Ponte, aka "Ponte" (Italian for bridge). Guests will recognize the familiar faces of Vlad, the house managing partner at Argento and chef Fabio from Argento.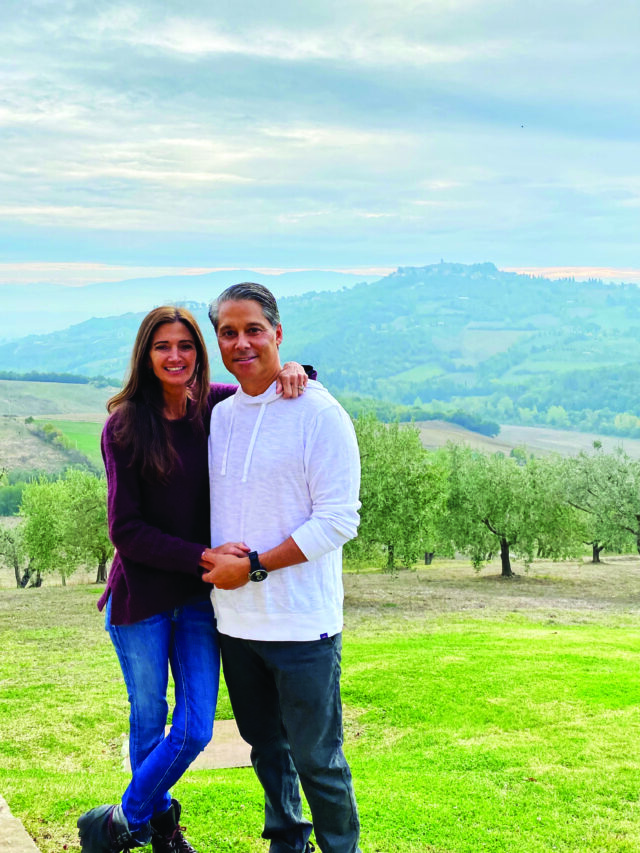 The Italian eateries are vital pieces of Hamptons history, with firm roots in East End lore. Dopo Argento's name is a respectful nod to the space's previous occupant, Silver's restaurant in Southampton (argento is Italian for silver). Dopo La Spiaggia translates to "After the Beach," and all four Dopos promise post-sand-and-surf refreshment with a health-conscious twist. As a two-time cancer survivor and former Wall Street executive, Maria Baum values customers' well-being: "Health and wellness are so important to me," she says. "Everything we do, we try to make a little better for you."
Star players on the menu at all four locations are staples of the Mediterranean diet: organic olive oil and black summer truffles, both imported from the Baum family's farm in Umbria (the couple acquired the property in 2017). "We are so lucky and so blessed to have these amazing ingredients right from our farm, which has been operating for over 250 years and has never used pesticides, ever." Maria's not exaggerating when she says, "The olive oil is insanely good!" Close your eyes, taste its bouquet of blended Leccino, Moraiolo, Correggiolo and Frantoio olives, and feel transported to the Umbrian countryside.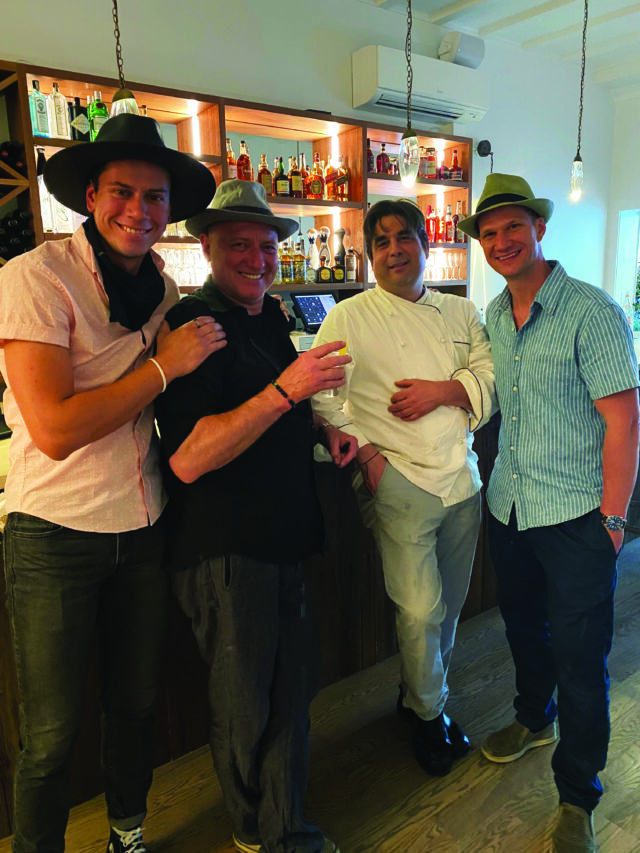 Diverse regions of Italy influence the bills of fare, notably Milan and its environs, Marfoglia's first home. Guests nibble at carasau flat bread glistening with olive oil, coarse salt and rosemary, choosing among Ponte chef Fabio's antipasti whose highlights include pesto Genovese (made with basil from Water Mill's Green Thumb Farms) and tritato, an inspired veggie blend (arugula, endive, asparagus, hearts of palm, lima beans and olives)—popular with vegetarians and carnivores alike, who may consider following up with risotto Giallo alla Milanese (saffron risotto), Carciofi alla Romana (stuffed artichokes Roman style), branzino poached with tomato, spinach and white wine, local sea scallops with Umbrian lentil salad, or wood-fired local black sea bass with lemon and wild Sicilian oregano.
At the soon-to-open Ponte, decorated with blue and orange that Maria brought home from Deruta, an existing pizza oven will be the hot heart of the place, turning out authentic Neapolitan sourdough pies."We're really excited about this," Baum says. "We've even got a Neapolitan pizzaiolo coming to make the pizza we love so much." In the future, a bocce court out back will replicate the one at the Baums' Umbrian spread, allowing patrons to enjoy the sport beloved by Italians since ancient times. "We've all been stuck inside for so long," Baum says. "Now it's time to get outside, laugh and have fun moments with family and friends."
2402 Montauk Hwy., Bridgehampton