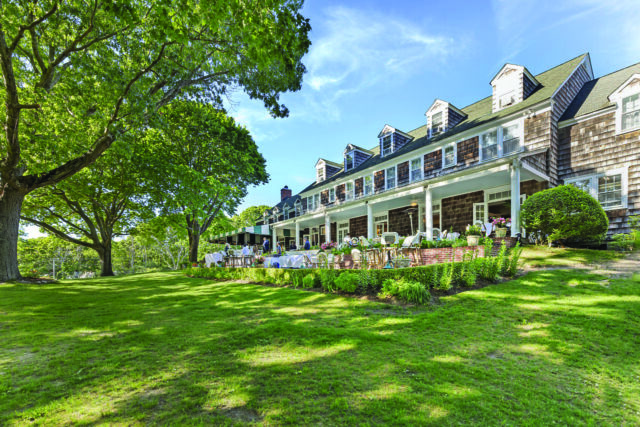 Wellness was once narrowly viewed as diet and fitness. While a great start, that fails to address anything beyond the physical, says Troy Mills, the new wellness director at The Rams Head Inn. Having experienced the gamut from world-class private clubs and idealistic destination spas to spartan vegan yoga retreats, Mills feels if a person does not enjoy what they are doing, they are not going to keep it up.
"I call it 'me time'—it is my vision for everyone to turn off their phone and engage in a series of breath-rhythmic movements that heal the body while calming the mind," he explains. "The No. 1 thing I hear is people 'shoulding' themselves. People love to say they know they should eat better…they should do their practice, they just don't have the time. The me-time practice finds the time by piggybacking healthful movements onto things you are already doing."
Mills says it was years of downtime rehabilitating from a car accident that inspired the exploratory movements that shaped his philosophy and practice. A native Floridian who has traveled the world in pursuit of traditional and esoteric yogic practices, Mills worked for 20 years at Mar-a-Lago and founded the program at the International Polo Club, working with countless celebrities, musicians, and professional and Olympic athletes. "My healing practice is about centering and reconnecting. I refer to it as 'non-aptitude based,' meaning it is not about perfecting a pose or touching your toes, but rather, unraveling physical and mental tensions, while reflecting on your day."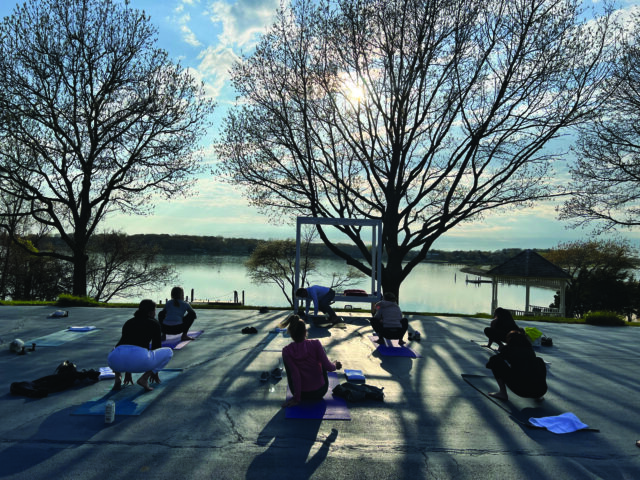 Mills' yogic teachings draw from the strengthening and fluidity of Ashtanga, the balance and focus of Bikram, and the flexibility and spiritual elements of Sivananda. Seeking not to reinvent the wheel, Mills is passionate about reaching those who do not have a practice, and giving them something sustainable that will benefit and enrich their daily lives. "Think of it as a daily diagnostic systems check," he adds. "It is vital to separate our doing (occupation) from our being (authentic self). There's no better way to reduce stress than unplugging. Turn off your phone. Be in the present. Turn on some music and enjoy whatever helps you relax, while moving your body. Consistency is key. Balance is everything."
When Mills met Aandrea Carter, the owner of The Rams Head Inn, it was apparent they shared similar visions of wellness. "The Rams Head Inn is the ideal place to launch my practice. When I share that my Hamptons summers are similar to my time in India, people give me the most puzzled looks! No television, no computer, I am completely unplugged, spending my time with nature and eating farm-to-table. Being at The Rams Head Inn is the epitome of clean and simple living, while spending genuine quality time with loved ones and enjoying nature. If that isn't health and wellness, I don't know what is!"
Class Schedule
RAMS HEAD SIGNATURE FLOW, Saturday + Sunday 10AM
Revitalizing flow; all levels welcome.
ME TIME, Sunday 5PM
Building blocks to create your daily sustainable practice.
MONDAY MORNING RESET, 10AM
Refresh and recenter for the week ahead.
RETREATS
The Rams Head Inn now offers personalized retreats designed to align your physical, mental and spiritual health to help build a sustainable lifestyle practice. Guided three-night wellness journeys are especially curated to leave guests feeling rested and ready to honor their practice.
Summer Upper, Aug. 8–10: A reminder on how to keep the "health" in healthy fun, with a reboot to get back on track.
wellness@theramsheadinn.com; theramsheadinn.com