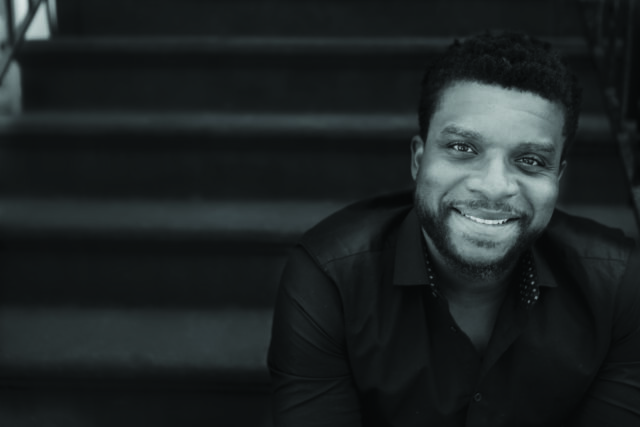 His critically acclaimed Thoughts of a Colored Man was a sold-out show during its run at the Golden Theatre during the 2021-2022 season. Keenan Scott II is currently developing a pilot with UPC of NBC Universal, and adapting a novel by JJ Bola called The Selfless Act of Breathing with Brom Studios.
Cathrine White: Congratulations on Thoughts of a Colored Man. What were some of the lessons you walked away with?
Keenan Scott II: I learned a lot of lessons. But especially through this season, and coming out of a pandemic, I learned more that you must be ready to pivot. Make plans, but also be ready to make counterplans at the drop of a dime.
CW: What was your goal with the show?
KS: My goal was to build as much empathy as possible in the audience. Most importantly, I wanted Black men to feel empowered by seeing themselves portrayed in a truthful, authentic way. I felt a burning desire to been seen on stage. I wanted to see a contemporary story that represented myself and my community. And since I didn't see it, I wrote it. My love of storytelling started on the pages of my comic books. Writing for me began as an escape that blossomed into an art form I loved.
CW: How do you stay grounded in these uncertain times?
KS: I try to live in the present. The "now" is the only thing that is real, and for me that is my family. I lean into that. In my house, I'm just Keenan. I'm a husband and a father. That's what keeps me grounded the most.