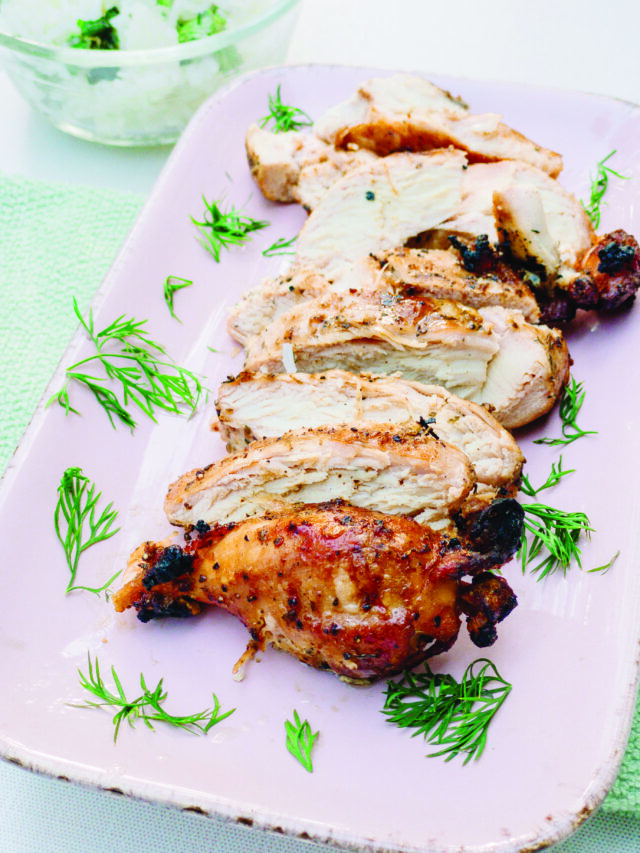 By Dr. Stacie J. Stephenson
To me, being vibrant is all about energy. To be vibrant is to have all the energy you need to do everything you want to do and dream of doing with your life. People who are vibrant give off a sense of being full of lightness and the vibration of positive energy, because they are carried along by a fountain of energy. But an essential part of living vibrantly is sharing that energy, because you live in a way that allows you to have so much energy to give, whether that's through philanthropy, volunteering or even just delivering kindness to others.
But remember that you also need to give to yourself, or you can become depleted and unable to give fruitfully. As the saying goes, "Put on your own oxygen mask first, before helping others." Women so often give and give until they are drained of both energy and resources. For some of us, it's all too easy to put all our energy into other people, but when you forget to allot time to focus on yourself and replenish your energy, you can compromise your quality of life, not to mention your health. The more energy and inner resources you have, the more you have to give. Remember that! Focus on bringing enough of the things you need into your life: enough love, support, friendship, nature, romance, family, fulfilling work, "you time" and the foundations for building energy and health, like eating to nourish yourself and exercising to generate more energy and physical resources like strength and a positive mindset.
How will you give to yourself? There are many ways, and it depends on what you personally feel you need. Maybe it's peace of mind and clarity of thought, which you can cultivate through a meditation or prayer practice. Maybe it's setting some time aside to do something just for you, like read a book or cook yourself a delicious meal. (I'm including a recipe for Vibrant Chicken that's a great way to say goodbye to the cooler spring weather before we move to fresh fish summer.)
Whatever it is that will keep your energy reserves topped up, make sure that you don't forget, or put it off, or assume that there'll be another, less stressful, calmer day (as we all know, those days can be few and far between). Giving "until it hurts" is a guaranteed way to ensure that you won't be giving for long. If your bucket is empty, those who might have benefited from your gifts will do without.
Doing good for others connects you to others, strengthens relationships (which are a disgracefully overlooked aspect of overall health), and creates the sort of pride, confidence and well-being that can otherwise feel elusive. There's an old saying: "There is no better satisfaction than a job well done." I'd argue that there is one greater satisfaction, and that's a job well done in service of others.
Do what you can, because you can and because you want to. That's vibrant giving.
Vibrant Chicken and Radish Skillet With Sauteed Power Greens
Serves 4
Ingredients
For chicken:
1 pound chicken breast tenderloins or regular chicken breast
1 teaspoon dried oregano
1 teaspoon dried basil
¼ teaspoon dried marjoram
½ teaspoon garlic powder
¼ teaspoon smoked paprika
1 teaspoon lemon juice
1 tablespoon organic olive or
avocado oil
For radishes:
2 bunches fresh radishes (about 20), halved
1 tablespoon high-quality organic balsamic vinegar
¼ cup bone broth
For power greens:
1 pound fresh power greens (can substitute spinach, kale or a mixture)
1 garlic clove, chopped
Instructions
1. Place chicken in a nonreactive (glass or stainless steel) mixing bowl; stir in remaining chicken ingredients and let marinate for 15 minutes.
2. In another bowl, stir together the radishes, vinegar and bone broth.
3. Warm a large cast-iron skillet on the stove over medium-high heat, then drizzle with a bit of oil or coat with cooking spray.
4. Add the chicken to the skillet; saute for 6 minutes on each side or until cooked through. Remove chicken from the skillet; set aside.
5. Add the radishes to the skillet; stir to deglaze the pan. Once radishes are slightly browned, stir in the greens and garlic.
6. Return chicken to skillet; cook for an additional 2 to 3 minutes.
7. Season with sea salt and fresh ground pepper to taste. Remove chicken to a cutting board and slice. Divide radishes and greens between serving plates; top with chicken to serve.