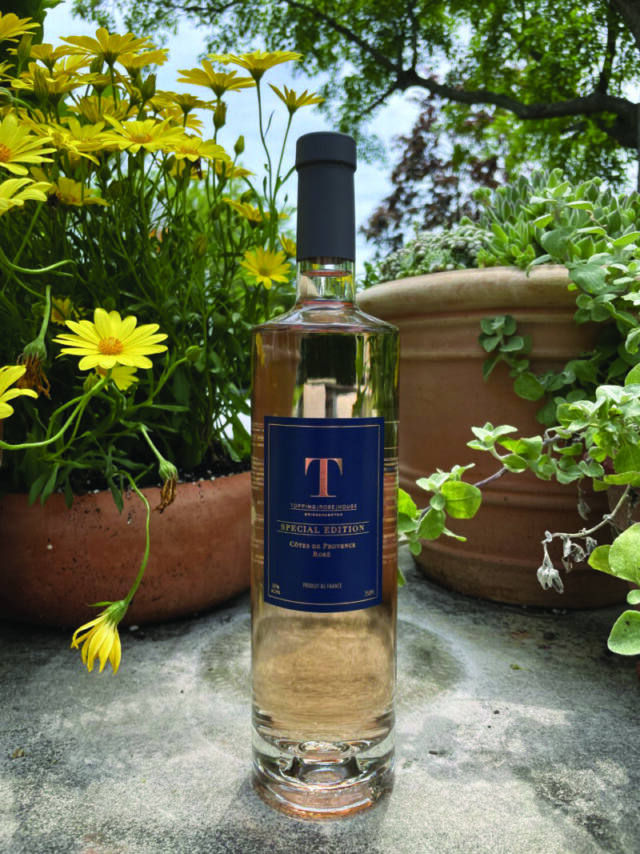 By Ray Rogers
It's a balancing act to operate a luxury property that's sweepingly inclusive and very exclusive at the same time. "It was way, way too stuffy" when he came on board as general manager of Topping Rose House in 2017, says Joseph Montag, who's made it his business to see that overnight guests and visitors alike have a special experience. "The big thing was making it as welcoming to as many people as possible, being as inclusive as possible to the public," he recalls. "Right away, people realized that as intimidating of a facade as this place has, it has got a good heartbeat to it."
Montag helped reinvigorate the 19th-century mansion and estate when he moved out here from Manhattan with his now-wife to assume the role of general manager. Features on Bravo raised the profile of the 22-room inn to national levels, and collaborations with the likes of Veuve Clicquot (on the annual July Fourth pool party) helped bring the age demographic down a few decades from the tony, privacy-seeking clientele of yore.
The day we meet, he's decked out in smart sneakers, a white polo shirt, shorts and black Ray-Ban aviators, the picture of relaxed cool, savoring a sip of the elegant, easy-drinking house rosé he sourced on a trip to Provence last year. "We must have visited every château in France" looking for the perfect bottle, he recalls. "We wanted to find something we could welcome guests to the hotel with—when you stay in the hotel for $2,000 a night, we want it to be a memorable welcome experience." They landed on Domaine Sainte Marie, about 18 miles outside of St. Tropez, and bought the remaining 500 cases of that year's production. "The whole place is organic and biodynamic. The winemaker Christophe's father owned the winery for 30 years, so he was raised on the winery." Topping Rosé House Provençal Rosé brings guests a taste of the South of France, and it pairs perfectly with the hotel's Jean-Georges menu offerings. "It tastes tremendous; it tastes like Provence—it's crisp and there's no aftertaste at all," he adds.
"Every guest that checks into the hotel gets this, regardless of if you got the room on Hoteltonight or you're spending $5,000—this is what you get," says Montag. "It immerses you into the community." And many are bringing a bottle home, purchased straight from the gift shop. "We want to make this experience something that you can take with you."
Sip it in the garden during the iconic hotel's Friday rosé and oyster happy hours. The multicultural crowd of guests in the courtyard—a cute young gay couple huddled together, a sari-clad Indian family, a diverse cluster of friends enjoying oysters paired with rosé—speaks to the inclusiveness of this exclusive property.
Yes, there are plenty of celeb moments on the premises—the weekend we speak, there are supermodels, Billboard chart-topping soul crooners and rappers occupying five of the hotel's 22 rooms heading into the July Fourth weekend—but Montag has bigger measures of accomplishments. What he's most proud of over the course of his six-year tenure here is the community the hotel has fostered.
"There are the nationalized employees that come to me every year to sign their recommendations to become U.S. citizens—we have Colombians and Russians, for instance, who have become Americans—and babies who've been born, numerous families that have been economically supported by the hotel. The more and more I do my job well, the bigger the influence it can have on the community." Cheers to that. toppingrosehouse.com