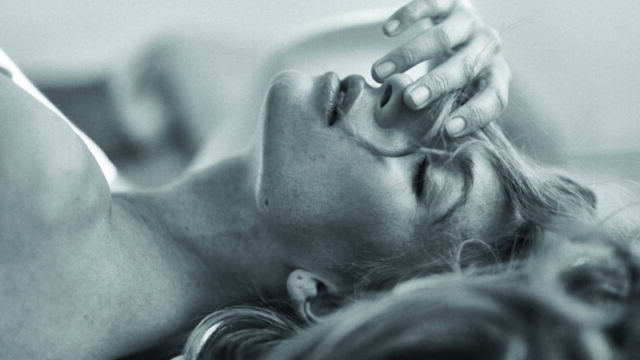 PURIST: Tell us about the MyEllevate treatment you offer for neck and jawline sculpting.
Dr. Howard Sobel: MyEllevate was first developed years ago by a plastic surgeon in Beverly Hills and has been continuously improved, making it a groundbreaking procedure. Although I have always been at the forefront of new innovative procedures, it's always prudent to make sure the procedure is both safe and efficacious. Many patients have asked me over the years, "Doctor, you've kept my face looking youthful with Botox, fillers, lasers and topical creams, but I hate the way my neck looks." Until recently there was nothing to offer them other than various laser neck-tightening treatments or a referral for an invasive open neck lift under general or IV sedation. However, many patients don't want incisional surgery with downtime and at great expense.
MyEllevate has filled that void, and couldn't have come at a better time now during COVID, since Zoom meetings have dominated the world of business and personal communication. People have become obsessed with their necks, and unfortunately turtlenecks don't work in the middle of the summer. MyEllevate is perfect for patients who want minimally invasive surgery who have mild-to-moderate skin neck laxity accompanied by those pesky platysmal (vertical) neck bands.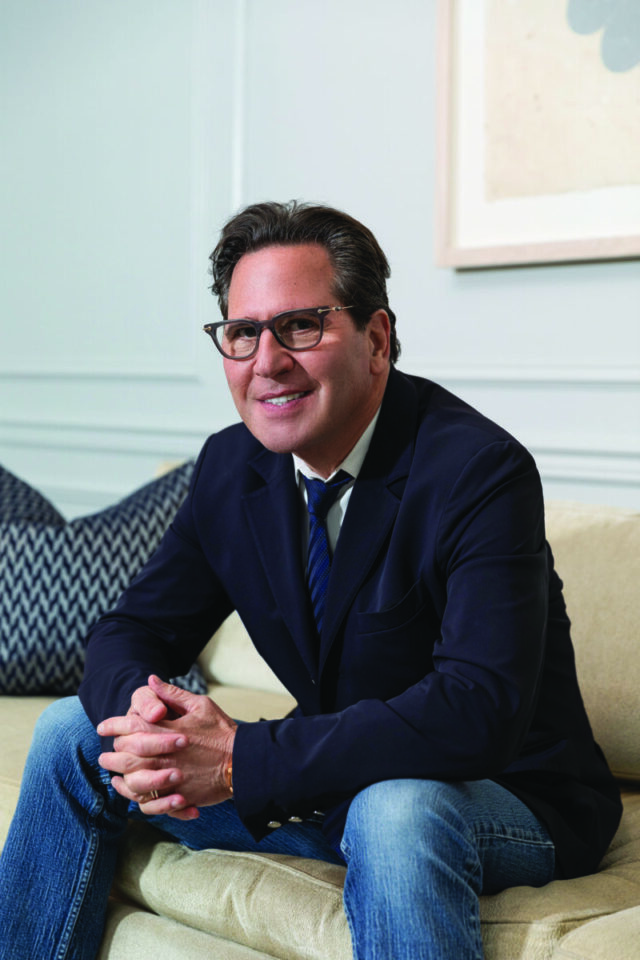 MyEllevate uses state-of-the-art ICLED technology—a light-guided suture system to tighten the skin's laxity. Micro punctures are made under local anesthesia to weave the permanent braided suture under the skin, supporting sagging soft tissues and disrupting the vertical central platysmal bands that are the telltale signs of age. The suture material is placed beneath the skin's surface and above the muscle, guided by the LED-lighted suture. The light helps to provide more precise accuracy while suturing the patient. If the patient has a moderate amount of skin laxity, I will also use the PrecisionTX laser, which is a small instrument that goes under the skin and heats up the underlying skin, boosting skin tightness and collagen production. The procedure can be completed with the Vivace radio frequency micro-needling device for even more skin tightening.
There is little to no bruising or suturing of small puncture sites, and patients can go back to work in 24 to 48 hours. Improvement will continue to be seen over weeks through several months, delivering results that can last more than five years. The procedure takes approximately one hour and is performed in my accredited OR. Results can be seen immediately, restoring that youthful submental-cervical angle of the neck and eliminating central neck bands. The procedure can be combined with liposuction of the neck if there is submental fat, or with Kybella injections to dissolve fat. If the patient has more than a moderate amount of skin laxity, the patient may require an open invasive neck lift procedure, so it's so important for me to be very selective when considering candidates for MyEllevate.
PURIST: What treatments would you recommend for patients suffering from hair loss?
HS: We recently introduced the Alma TED hair restoration device to our practice, the first in Manhattan. By age 50, 50% of men and 25% of women experience hair loss: that's 50 million men and 30 million women. By the time a person notices thinning they have most likely lost about 50% of their hair. Hair restoration is a $4 billion industry, with countless topical and ingestible solutions on the market, as well as scalp lasers and PRP therapy. We launched Alma TED because it combines most of the other procedures into one noninvasive, pain-free treatment without downtime or any injections. The device uses acoustic sound waves and air pressure to drive a combination of growth factors, peptides, nutrients and vitamins into the scalp without any pain. The acoustic sound waves and air pressure drive the meds past our protective layer of skin down into the dermis. The ultrasound helps increase vascularization around the hair follicle, increases the size of the hair follicle and hair shaft that shrinks with age, inhibits depigmentation and decreases hair loss. The treatment takes 20 to 25 minutes.
I suggest three treatments one month apart, then maintenance treatments every two to three months, supplemented by a regimen of topical minoxidil/finasteride drops for men and topical minoxidil/progesterone drops for women. You will see a decrease in hair shedding in two weeks, an increase in new hairs after four weeks and an increase in hair diameter in eight weeks. It can also be used on eyebrows or beards. I personally used Alma TED four weeks ago when we first got the medical device, and I am doing my second treatment this week.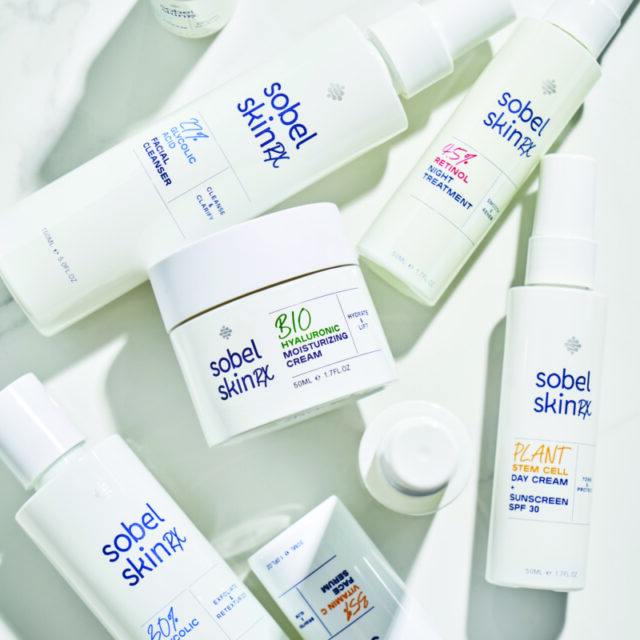 PURIST: You created a signature skin care line, Sobel Skin RX. What are some of your favorite products?
HS: I developed one of the first doctor-formulated skin care lines back in 1991, which was purchased by Procter & Gamble in 2008. Approximately two years ago, I unveiled Sobel Skin RX, a unique product line containing the highest concentrations of ingredients that have withstood the test of time. We launched with 14 products, and each product has the Sephora "Clean" certification seal. My absolute best-of-the-best product is the Retinol 4.5 % Complex Night Treatment, which won Allure's Best of Beauty award. It helps to build collagen and decrease fine lines, wrinkles and pore size. It also has my patented SD-100 delivery base that increases the absorption of the retinol while decreasing any irritation, and is time released. SD-100 helps to repair the skin barrier that weakens with age, prevents damage caused by environmental pollutants, and protects against dryness and loss of water. My other favorite is the Bio Hyaluronic Moisture Cream Extreme, a marine-based moisture cream that also contains SD-100, as well as hyaluron—a smaller molecule of hyaluronic acid. It gets into the skin better, holding 100 times its weight in water.
960 A Park Ave., NYC, 104 Brennans Moor, Water Mill, 212.288.0060; sobelskin.com