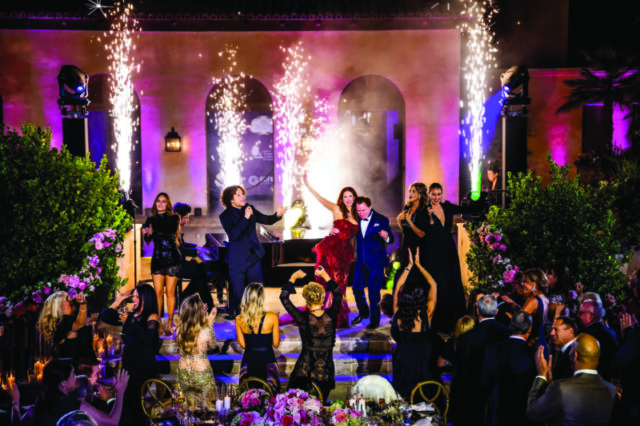 Founded in 1991, Gateway for Cancer Research is guided by one clear vision: to shape a world in which a cancer diagnosis is no longer feared. Led by Richard J Stephenson and co-chaired by functional medicine specialist Dr. Stacie J. Stephenson, Gateway harnesses the passionate ingenuity of the medical research community to help patients overcome diagnoses. This month, Gateway invites its most dedicated supporters to experience the fifth annual Vino con Stelle, which serves as both a celebration of life and a call to action to fund promising research initiatives that have the potential to transform cancer care.
Hosted on October 28 at The Phoenix Theatre Company (1825 N. Central Ave., Phoenix), this private, invite-only event will showcase rare wines paired with world-class cuisine curated by Iron Chef winner and local restaurateur, Chef Mark Tarbell, offering attendees an unmatched philanthropic and culinary experience. A dynamic lineup of live entertainment is soon to be announced, with past years performers supporting the organization including Josh Groban, Ruben Studdard and Vonzell Solomon.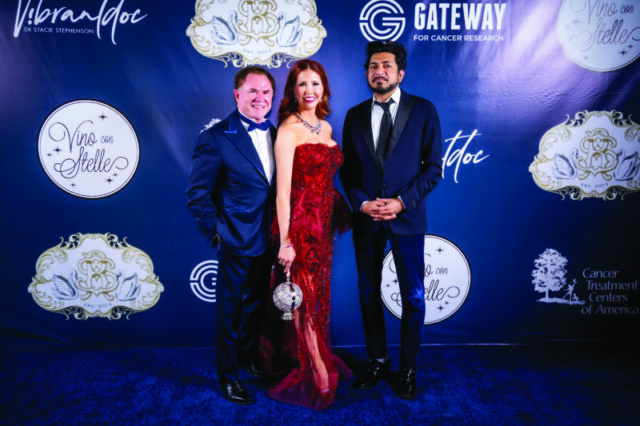 In addition to collecting funds for cutting-edge research initiatives, the event serves as a vibrant celebration of Gateway's greatest milestones. As of 2022, the organization has funded over 195 clinical trials, with each vetted through a targeted selection process. Ninety-nine cents of every dollar Gateway receives goes directly toward Phase I and Phase II cancer clinical trials, which are grossly underfunded, yet early-phase trials have been shown to have the greatest patient impact in conquering cancer. Through these strategic initiatives, Gateway helps advocate for the needs of cancer patients, allowing them to feel better and live longer.
The organization will also hold an additional fundraiser, the annual Cures Gala, on November 12 at Tudor Oaks in Barrington Hills, Illinois.
"Cancer research and treatment is a cause near and dear to my heart, and has been since I lost my mother to cancer at far too young an age," says Richard J Stephenson. "I truly believe that, had Gateway existed when my mother embarked upon her battle, she would not have died when she did. My hope is that this organization has offered support and optimism to the over 9,000 patients involved in our supported studies since Gateway was founded 30 years ago, and can help families avoid the loss that my family experienced."
Purchase tickets and tables at gatewaycr.org/vino/ and gatewaycr.org/curesgala/