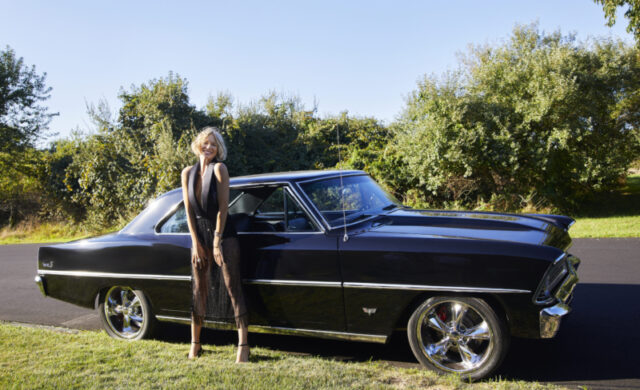 By Cristina Cuomo
Cristina Cuomo: So tell me about Stripes.
Naomi Watts: It's a brand to support menopausal women through this time, which has otherwise been known as a lonely and scary experience. As I entered into menopause, which was earlier than most, I found myself flailing, unable to get the right treatment from doctors, and with no community whatsoever. I really didn't have much information, and certainly no preparation for it at all. It can happen very, very close to just after having children. In fact, the word menopause was mentioned to me before I had children, and it was indicated that it was possibly related to why I was having a hard time getting pregnant. So it definitely put the fear of God in me, and I sort of spiraled. It got to the point where I felt like this shouldn't be the case. How many women are going into menopause? Half the population, and nearly everyone will feel its effects, in a direct or indirect way. And so, why has this conversation been left out of the women's health discussion? As you know, I've had connections to the beauty space for a while, having been a co-founder of ONDA Beauty, and such, had my hands on, or access to, so many different brands over the years. I wanted to create a brand that was aspirational, that made women feel like they had community support. Education and the products are the third piece of the line.
CC: Why do you think traditionally the topic of menopause has been something people just haven't talked about?
NW: That has something to do with the patriarchal system. All of medicine is behind when it comes to women and research. Thankfully, the internet has created a place where women can be their own best advocates. Now we're able to come together as a community, take agency and at least be able to ask doctors the right questions. If they try to fob you off with antidepressants and "There, there," that's not OK. Find yourself another provider.
CC: What made you decide to shine a light on this particular life cycle, over others?
NW: Well, firstly, because it's where I'm at. I see it as another extension of storytelling, and that's kind of my business anyway. Storytelling can create change, and the tide absolutely needs to change. Let's normalize this conversation.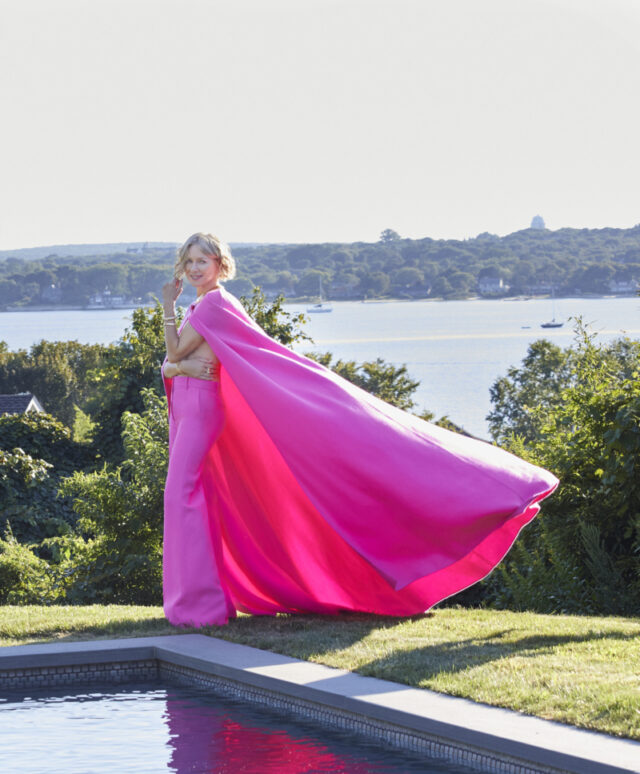 CC: Your Meno Show on Instagram made me laugh so hard but also cry—migraines, anxiety, UTIs, insomnia, digestive problems, dryness, hot flashes, itchy skin, night sweats, depression, waking, hair loss, lack of libido. So much to look forward to.
NW: I know, but hopefully the humor eases the doom and gloom. Enough so that it engages those who are not there yet, and hopefully gets them to pay enough attention and get a little prepared.
CC: Does Stripes help relieve any of those symptoms of menopause?
NW: Hydration is the key thing that we're addressing. Through estrogen depletion, you lose hydration. We've created a patent pending [formula] that pairs two important ingredients to address dehydration issues, in hair products, face products, body products and vaginal support. We also are coming out with supplements. The aim is to create a one-stop shop. But we're not selling HRT (hormone replacement therapy); I would love it if we could! HRT is also something that we plan to help move the conversation forward with better research. Media got ahead of science, and so women were told not to be on HRT. There's new research on that being developed as we speak, and plenty of conversations around it. We want to share all of the knowledge that is current and up to date.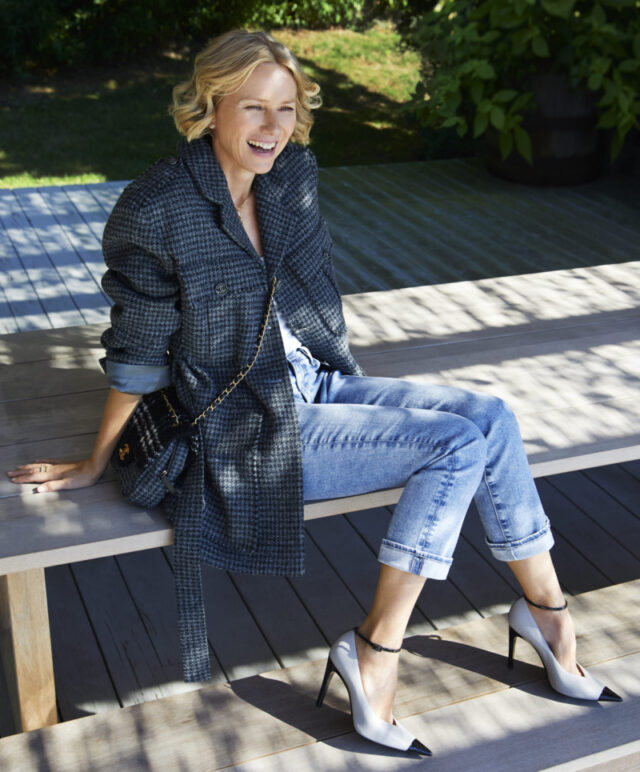 CC: What's the hardest thing about aging?
NW: Knowing what you lost and that you didn't know how to appreciate it at the time. But there's an upside; you learn how to be kinder to yourself. Yes, I catch myself in the mirror, but I can also accept it, because the truth is I feel better in my skin and body now than I did in my 20s. I had many more insecurities back then. Constantly comparing myself to others. Now I do that less. I'm much more forgiving and patient with myself.
CC: What's the most fun thing about aging?
NW: Having long-lasting friendships that represent great history, and watching your kids grow into great human beings with their own personalities and capabilities. That's exciting. Knowing that you can recover from mistakes or failings or putting yourself out on the line.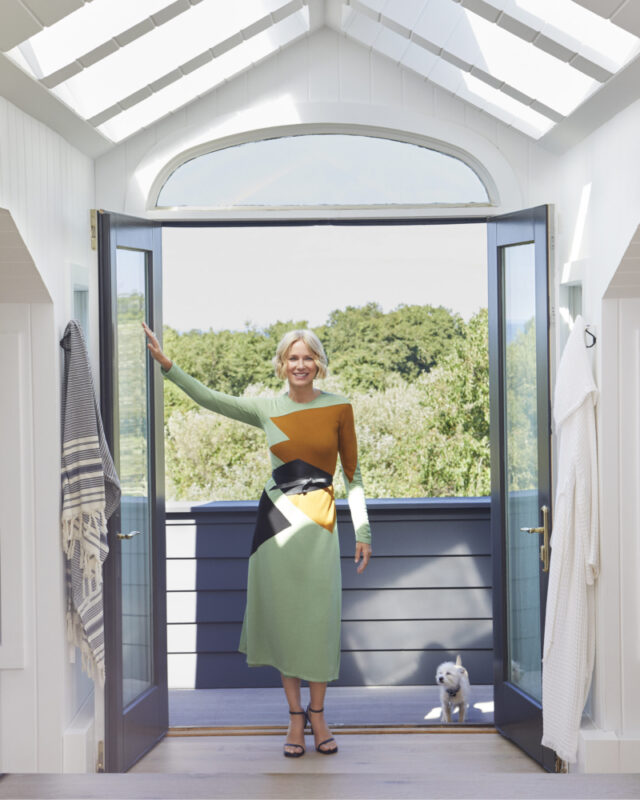 CC: There's a spotlight on menopause right now in the beauty product industry. Why do you think it took us so long to get here?
NW: Generations of women coping in silence—it's enough already! We educate fifth graders about puberty; it's just missing the bookend, the adult version of puberty. That message, that piece needs to be in the classroom so that people know how the story begins and ends.
CC: I don't think most women realize there are three stages of menopause. Perimenopause, menopause and postmenopause.
NW: What also people don't realize is that now that we're living longer, we may be spending 40 percent to 50 percent of our life menopausal.
CC: So your products support all those stages?
NW: We're just at the beginning. We're coming out with 12 products, and right now we have two hair products: a scalp serum and a mask. The plan is to grow our community and hear from them. Listen to their stories, and see what we need. Because as I said, it's not one size fits all. Everyone's experiencing and being hit with it in different ways.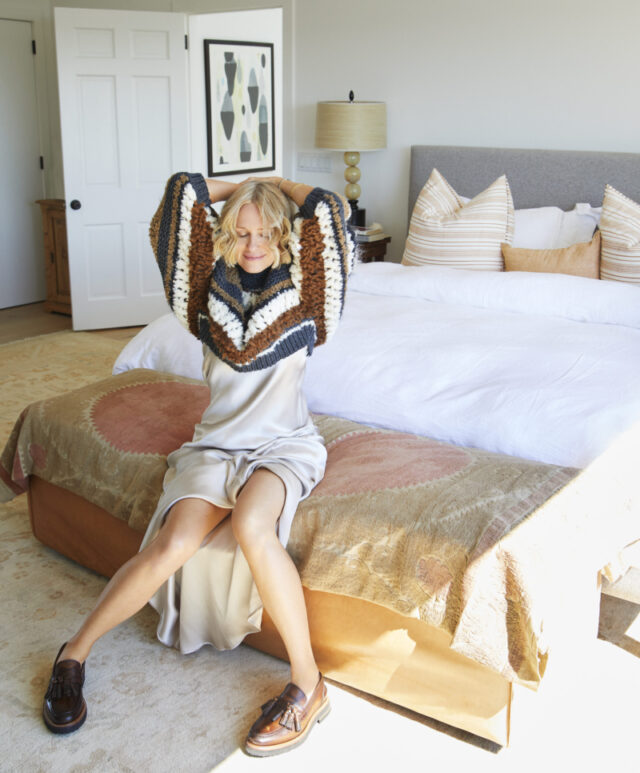 CC: What's in the name Stripes?
NW: This time of life should be unapologetic; our cumulative experiences should make us feel wiser. I wanted a name that felt aspirational and also captured how much we've gone through as women by this point; we should be able to feel emboldened, empowered and proud. Like we've earned our stripes.
CC: Between ONDA Beauty, which you just sold, and Stripes, you've really transitioned into a businesswoman, and you're working harder than ever on your acting. How do you balance being an entrepreneur and a talent working for yourself and working for others?
NW: There are times—particularly this week and probably the next few weeks—that I don't feel that balance, because of those two things, plus my kids going back to school. It's definitely a big juggle, and I'm promoting two movies as well. I feel like there's not enough hours in the day to get everything done, but it just sometimes goes like that, where everything is happening all at once. We're launching in October because it's World Menopause Month, so there's a lot going on right now. But I love my day job. I will never give it up.
CC: What's your daily beauty regimen?
NW: I look at my phone and start the day with Wordle. I'm obsessed with Wordle. And then I get the kids out the door. I like to exercise—strength training, using weights. I drink plenty of coffee, and probably a green juice or a smoothie of some kind, and then get my day started. I don't cleanse much in the morning unless I've worked out, and then I'll use a serum and a face cream. Stripes has a serum called The Power Move, which has two fantastic ingredients, squalane and ectoine, to create really strong hydration. I'll always put sunscreen on before I go out.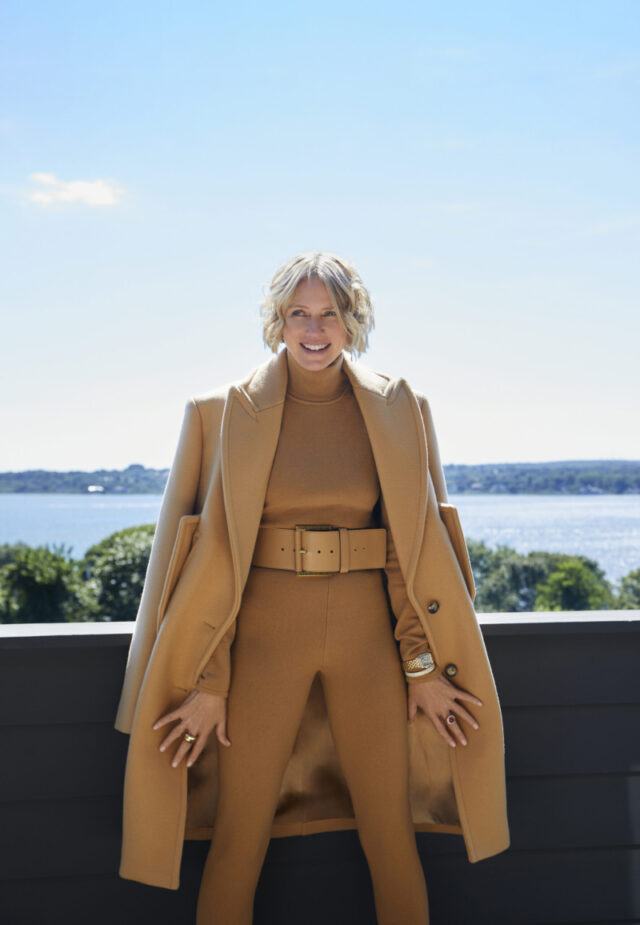 CC: Do you have a mantra that you live by?
NW: Breathe. Don't sweat the small stuff. The oldest clichés in the book, but they sometimes just work.
CC: What inspires you?
NW: Women who are willing to tell the truth.
CC: What's the best advice from a mom of two teenagers?
NW: This too shall pass. Not to keep bringing it back to menopause, but it's interesting that we know so much about the hormonal changes of teenagers. We're so compassionate and so forgiving of all of the door slamming, eye-rolling and sassiness. Yet when women go through that fluctuation, there's just no empathy or understanding, because there's been no education and no conversation about it. Actually, the woman just turns in on herself and feels like she's losing her mind. But no, it's the body that is doing strange and different things. Hormones can be so disruptive.
CC: So true and so important. You have a lot on your plate, and I think part of evolving as a human being, as a woman, is to constantly challenge yourself. You have a new series, The Watcher, with Bobby Cannavale, out in October. Can you tell me a little bit about that?
NW: Working on The Watcher was fantastic. It's a whodunit, a fun ride for the audience and a fantastic cast that includes Jennifer Coolidge, Mia Farrow, all kinds of people.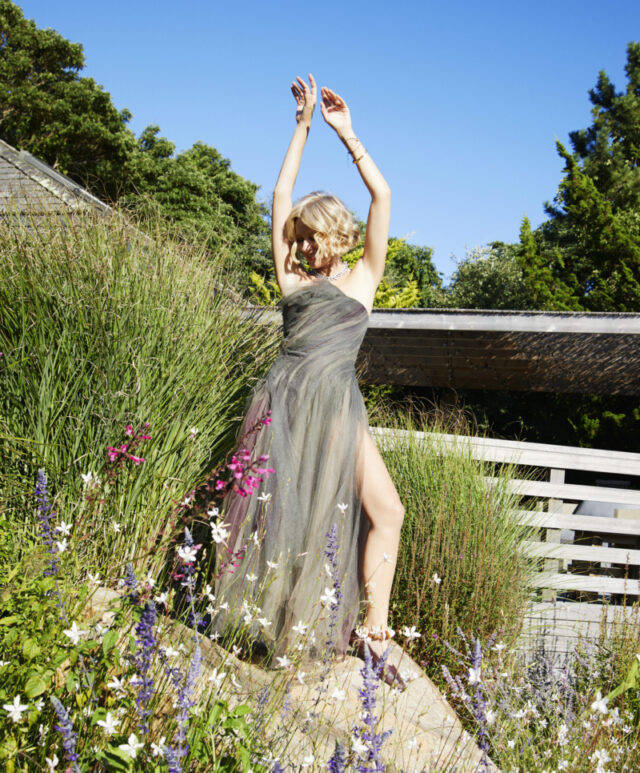 CC: How did you like doing a miniseries?
NW: It was really fun. I'm about to start another one, about [Truman Capote's coterie of glamorous women he called his] "swans."
CC: You're playing socialite Babe Paley, a great American icon. How do you prepare for a real-life character?
NW: I've done a few by now. Like you said, she's iconic, but I haven't as yet been able to access any live footage, so the speaking and behavior might be all up to me. I'm just at the beginning of my deep research dive.
CC: And then you have Goodnight Mommy, a horror film, coming up. From The Ring to Goodnight Mommy—what attracts you to the horror genre?
NW: I'm definitely fascinated with fear and moving through it, and I think audiences seem to identify with fear and all of the emotions that it brings up.
CC: Last question about menopause. You've set out on a mission to reframe this time of life. What's the best advice you can give to women going through it?
NW: Own it, embrace it, come together with your group of friends and share your story, your pain points. Laugh through it. Humor is one of the greatest ways to defuse pain. Trust that on the other side, it really does get better. There is dignity and grace. If we start talking, not only do we make it better for ourselves, but we're going to make it easier on the younger generation. iamstripes. com
Stars of Stripes
Find the product that's best for you:
The Power Move
Ectoine Hydrating & Plumping Facial Serum, $85
Created with ectoine and five different versions of hyaluronic acid, along with poria cocos mushroom to help firm, this serum plumps and smooths.
The Cool Factor
Ectoine Cooling & Calming Face Mist, $42
This refreshing mist contains hyaluronic acid, skin-balancing edelweiss leaf extract, a free-radical-fighting magnesium blend and ectoine for instant hydration.
The Full Monty
Squalane Hydrating Vitamin C
Body Oil, $65
This blend of moisturizing squalane, antioxidant-rich açai oil, vitamins C and E, and kakadu plum delivers an allover glow.
The Crown Pleaser
Ectoine Densifying Hair Mask, $50
This mask is powered by amino acids that improve shine, and plant extracts that revitalize thinning hair.
Vag of Honor
Ectoine Hydrating & Revitalizing Gel, $50
This daily moisturizer contains hydrators and humectants to keep intimate areas supple.
Oh My Glide
Hydrating & Soothing Comfort Oil, $40
This natural formulation features squalane, bisabolol, coconut and avocado oils to restore moisture.
The Inside Addition
Daily Menopause Symptom Relief, $40
Ashwagandha, probiotics and vitamins B, D and E help lessen symptoms associated with menopause.
The Support System
Vaginal pH-Balancing Probiotic, $40
This microbiome daily supplement supports a healthy vaginal microbiome.