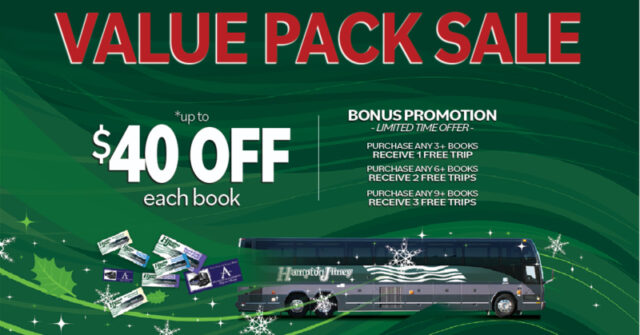 For nearly 50 years, one legendary transit service—the Hampton Jitney—has made going between New York and Long Island a breeze. An undeniable part of life in the Hamptons, it's not uncommon to hear East Enders swapping Jitney stories at cocktail parties: about racing to catch it, snagging a prime seat, or even buying value packs of discounted tickets in the winter. The family-owned Hampton Jitney, a pioneer in its field, started in 1974 with one van and a commitment to provide the finest personalized transportation between metropolitan New York and eastern Long Island. Since then, it has grown to operate a fleet of luxury motor coaches and limousines, offering guests the chance to travel in style and comfort.
Earlier this year, the premier transport company even teamed up with LA-based apparel and lifestyle brand Lauren Moshi to create a Jitney-inspired summer collection, redesigning a logo it hadn't changed since it first began.
This winter, the Hampton Jitney's value packs are on sale, with up to 45% off depending on the pack. Check out
hamptonjitney.com/sale
for more information and to purchase.