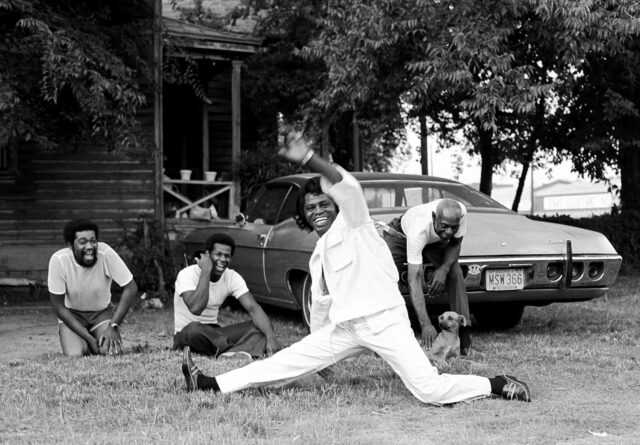 A Moment in Time: Iconic Images by Harry Benson, curated by Sally Martin Katz, is a presentation of the photographer's impressive collection of images documenting Civil Rights figures, politicians, musicians, celebrities and athletes. Benson's renowned work is an embodiment of some of the most significant moments captured in the 20th and 21st centuries.
"The exhibition is about so much more than photography–it's about the man behind the camera, his experiences with some of the most notable people, places, and events in a generation. Harry Benson is a true documentarian, and we're honored to present his story and his work," says SAC executive director Christina Mossaides Strassfield.
An award-winning Scottish photojournalist, Benson began his career at the weekly newspaper Hamilton Advertiser before moving to the Daily Sketch after his infamous and exclusive interviews in prison with Scottish mass murderer Peter Manual. In 1964, he traveled to the United States with the Beatles, and never looked back. He was under contract with Life magazine for 30 years, and has photographed for other major magazines including Time, Vanity Fair, Newsweek, French Vogue, Quest, Paris Match, Forbes, Town & Country, Architectural Digest, People, and The London Sunday Times Magazine.
"I am looking forward to having my photographs at the esteemed Southampton Arts Center," says Benson. "It is a challenge to choose photographs from my 75-year career, which hopefully will surprise, delight and engage the viewer, and lead to animated discussions of memorable times past. It is a challenge I accept."
Learn more about the exhibition, opening on May 6, 2023, at southamptonartscenter.org