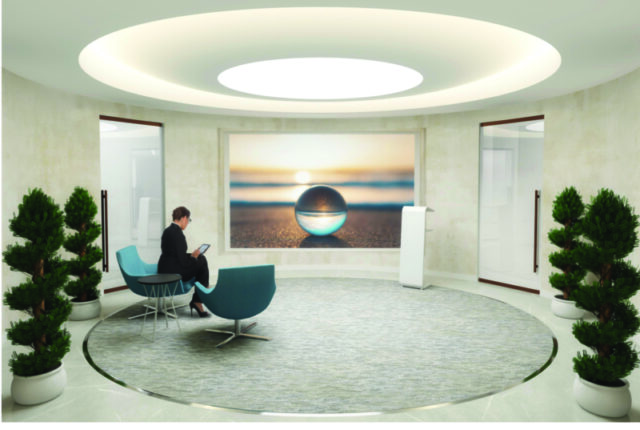 By Jim Servin
"It's the healthiest health care space on the planet," says Dr. Gerry Curatola of his newly opened, environmentally friendly and ultra-comfortable Rejuvenation Health offices on 860 Fifth Avenue. With 12 windows looking out onto Central Park, seven dental treatment rooms covering 3,600 feet, and a range of innovative healing modalities complementing expert medical treatment, Dr. Curatola has alchemized the once-dreaded dental visit into a transcendent wellness experience.
Following the success of his practices on Park Avenue and in East Hampton, Dr. Curatola, who began his career as a celebrated restorative and cosmetic dentist in 1983 and embraced a biologic approach to dentistry in 1995, expanded the practice of dentistry to incorporate medicine and holistic care, an approach he detailed in his groundbreaking 2017 book, The Mouth-Body Connection. Curatola notes that 90% of toxicity and inflammation in the body has origins in the mouth, and that gum disease is the body's primary source of chronic low-grade inflammation. "Dentistry and medicine need to merge," he says. "Rejuvenation Health brings together dentistry, medicine and wellness under one roof."
Dental utopia at 860 Fifth Avenue begins at the entrance oval, a rotunda with sculptural seating and circadian lighting. Upon arrival, the patient sees a personalized welcome message on a screen. A greeter escorts patients to a concierge room, where fresh juices and a personalized playlist await. An eclectic range of wellness modalities are utilized, from sound healing—via relaxation soundtracks curated by musician Moira Lo Bianco—to color therapy in every room. Acupuncture, massage, Reiki, Flowpresso lymphatic drainage, myofunctional therapy, lymphatic drainage, craniosacral therapy and IV vitamin infusions are all available.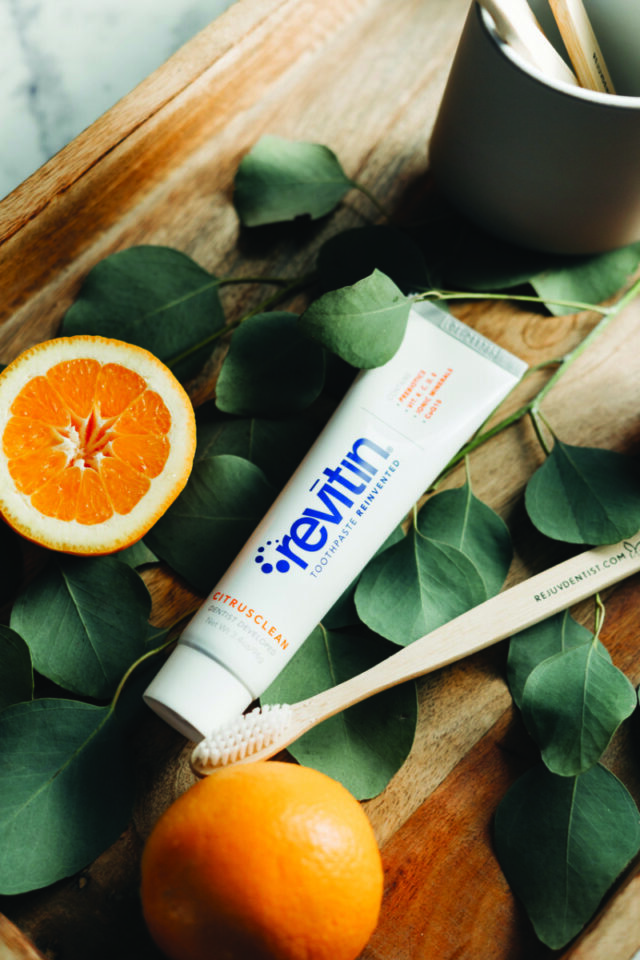 Key to achieving his goal of creating "an environment that looks healthy, feels healthy and is healthy," Curatola contracted Delos Living to provide the highest levels of air and water filtration, especially necessary in dental offices, which, says Curatola, "are notorious for volatile liquids, heavy metals and the spread of viral particles."
Happiness promotes healing, and Rejuvenation Health makes sure its clients are optimally positioned for speedy recovery and invigorated living. "For patients that are being treated in the surgical areas, we have sweat suits that are made of material that has shea butter. The patient gets to take them home, like first class on Emirates Airline," says Curatola, who is planning to expand in Miami and Los Angeles, and is considering Dubai, United Arab Emirates; Milan, Italy; and London. "There are a lot of wows." rejuv-health.com, rejuvdentist.com