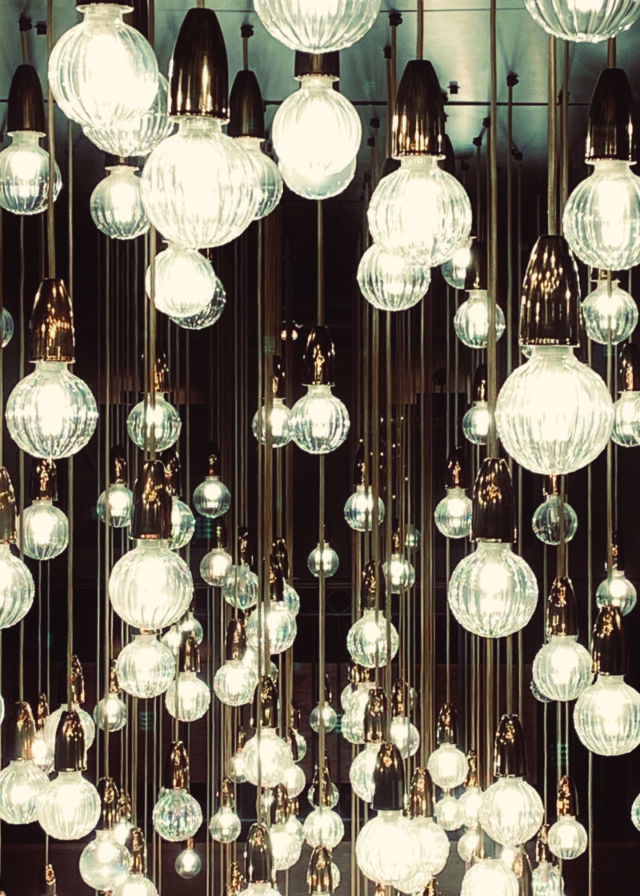 By Christina Chao
Energy healing is a holistic practice that activates the body's energy systems, clears blockages and stimulates recovery. "Energy medicine is a giant umbrella term for alternative healing modalities that work with our bio-fields, or energy fields," explains Valerie Oula, an energy healing expert, bestselling author and the director of vibrational energy at The Well. These practices have been around for decades, some for centuries, but in recent years have been a popular focus in the wellness community. If you're curious to try energy healing and shifting your energy, here are some healers to check out this summer.
REIKI
This is a Japanese tradition and energy healing technique in which a Reiki master with formal training uses hands-on healing techniques to shift the client's flow of energy, reduce stress, and promote emotional and physical well-being. Reiki is unique because it works on the entire self—physical, emotional and mental. It accesses a specific universal life force energy that flows from the practitioner's hands to the client. Liza Adara, an experienced Reiki and energy healer in the Hamptons says, "I've witnessed deep and profound healing treating clients with various conditions such as anxiety, depression, migraines, PTSD, neck and back pain, arthritis, cancer, Lyme and many other conditions. Reiki greatly supports one going through any crisis or major life change, and accessing their own spiritual support during this time. I recommend three to four sessions to support a profound shift; each client has different needs." Adara provides in-home treatments, in-studio treatments in Amagansett, and will also be organizing a Reiki training in the Hamptons this summer with Reiki Institute of NYC. lizaadarahealing.com
BIO-FIELD BREATH WORK & ENERGY THERAPY
Breath work is a great way to shift energy and refocus. Bio-field breath work accelerates the human experience by opening pathways and releasing stagnant energy. Luminous energetic therapy is another hands-on technique designed to amplify the electromagnetic bio-field, allowing you to feel renewed, expanded and peaceful. Nicholas Pratley is a resident energy healer at Shou Sugi Ban House in Water Mill and Sage + Sound in NYC. "As we learn to optimize our bio-field, we optimize our immunity, our energy, our whole life," Pratley says. With over 20 years of experience, Pratley offers private energy medicine experiences designed to attune and amplify your electromagnetic bio-field. To learn more, you can visit shousugibanhouse.com or his own website, sp8ce.com.
CRANIOSACRAL THERAPY
CranioSacral Therapy is a form of alternative healing, in which light touch helps to relieve tension and pressure of the central nervous system. It is said that relieving tension in the CNS helps to eliminate pain and boost health and immunity. Somatomotional Release is the practice that uses CranioSacral Therapy by helping clients release toxicity and heal from trauma. Lauralee Kelly is a spiritual healer, mentor and artist who has been practicing energy medicine for more than 32 years. She has been trained and initiated into many healing modalities including CranioSacral Therapy, Somatomotional Release and Heart Centered Therapy. Sessions with Kelly are offered remotely and in person in Amagansett and NYC. "Energy healing gives us more access to our own innate universal life force energy," Kelly says. lauraleekelly.com
ROLFING
Rolfing is an alternative form of medicine that consists of deep tissue bodywork for resolving all sorts of physical ailments from lower back pain, sciatica, TMJ dysfunction, to name a few. Rolfers use hands-on bodywork and movement to help ease clients' muscular and psychological tension in the body and restore balance. Rolfing is similar to a deep tissue massage but comes with varying levels of touch depending on the client's needs. Vincent B. Martin is an experienced Rolfer with over a decade of experience after receiving the Advanced Rolfing Certification at the Dr. Ida Rolf Institute. "This is a lifelong study of the human body and its function," says Martin, who practices in the Hamptons and Union Square. He works by appointment only. rolf.guru
It is important to note that energy healing is a complementary modality and should not replace Western medicine. If you are feeling stressed, anxious, physically drained or imbalanced, energy healing can help you relax, feel more grounded and accompany you on your journey to healing. modernritualnyc.com