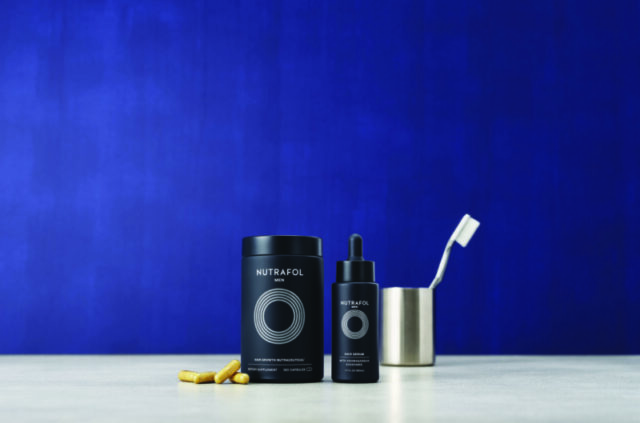 By Ray Rogers
Ray Rogers: Tell me about where your wellness journey began, prior to founding Nutrafol.
Giorgos Tsetis: I was born in Greece, in a beautiful environment where my parents always championed health—playing outside, swimming a lot, enjoying what nature can give. I have an engineering background but I was modeling for quite a while and it was quite obvious that if I would work out, live healthy and eat healthy I would feel and look better. In 2009, I went through a tremendous amount of stress, and experienced very severe panic attacks.
RR: When did the panic attacks occur?
GT: I recognized later that the attacks were triggered by caffeine. At the time, I did a microbiome test and found out that I'm missing some probiotic strains that are responsible for liver function, ultimately making me very sensitive to caffeine, as well as finding out that I'm genetically predisposed to hair shedding. I was 22 and I'll never forget that moment where I was leaning above my books and I was just raining hair. At some point I started to count my hairs. You're supposed to shed roughly 50 to 100 hairs on a normal day. At one point I was shedding about 300 hairs a day.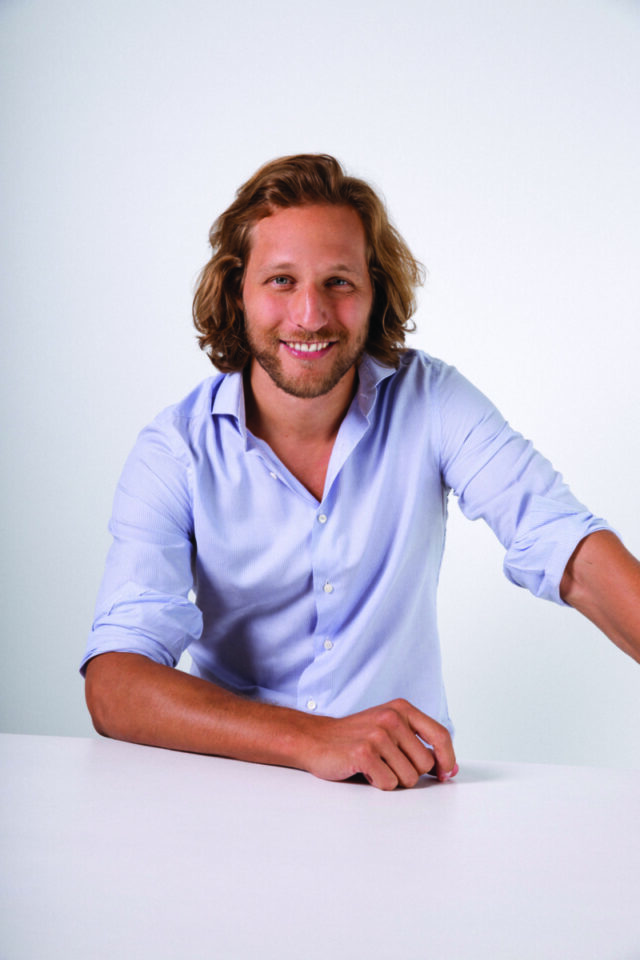 RR: How did you come to create Nutrafol, with its whole-body, drug-free approach?
GT: It wasn't necessarily an idea that was born out of starting a business. I was running a quite successful engineering company in New York City. That was a career that I really enjoyed, but in my personal life, I was still struggling with the side effects of taking prescription drugs for my hair issues. I was very actively looking to find a healthy and a safe solution. It just happened that my business partner, Roland Peralta, and I started to talk about a lot of health issues. He was experiencing rheumatoid arthritis, and had reverse-engineered his RA very successfully, with a whole-body approach. My business partner and I spent almost a year and a half diving into clinical studies, connecting different dots. Fast-forward, we came up with this new approach.
RR: What ingredients are used in it, and how do they effectively help hair growth?
GT: It's not just basic vitamins and minerals that you can find in every other regular hair, skin and nails product. Nutrafol uses standardized nutraceuticals that work in synergy with each other and the body to balance stress and hormones, provide essential nutrition, fight environmental aggressors, and help provide support internally so that you can grow thicker, stronger and longer hair by addressing the root causes of thinning, naturally. Our Synergen Complex, a unique mixture of vitamins, minerals and other supporting ingredients, helps to address metabolism, inflammation and DHT, among other things, all of which play a big role when it comes to the disruption of the hair growth cycle within the body, and consists of super-antioxidants that focus on free radicals to oxidative stress within the body. The clinically tested nutraceuticals lead to very effectively addressing the root causes that lead to the disruption of the hair growth cycle.
RR: How has your passion for wellness evolved over the years?
GT: Family has become so important. I'm currently engaged, and we have a beautiful 1-year-old son. I'm trying to spend as much time as possible with him, to make sure that he's set up for success and can add great value to the world.
To learn more about Nutrafol and its whole-body approach to hair health, visit nutrafol.com.