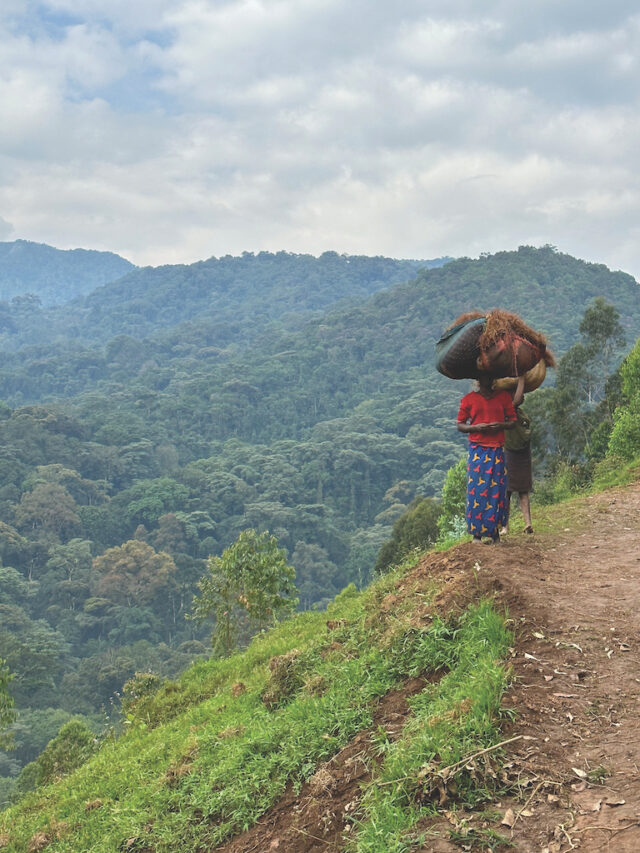 By Pamela Fiori
This is going to sound highly improbable, and maybe even downright unbelievable, but the reason I went to the remote central African country of Rwanda this past June was entirely because of my orthodontist. Correction: my former orthodontist. His name is Frank Andolino. When I was his adult patient, he was a well-traveled, curious adventurer in his spare time, which was precious little. In addition, he was, and is, a do-gooder. I don't say this facetiously. He is honestly and sincerely devoted to efforts to make the world a better place.
When I met Frank in 2003, he was in the process of co-founding a charity in east Africa called Kageno. Its object was to help the members of one, then two, villages in Kenya to find their way out of poverty, poor health and lack of education. Kageno, by the way, means "place of hope" in Luo, a Kenyan dialect. Through fundraising and active involvement in these otherwise needy communities, Kageno succeeded in its goals, so much so that it additionally does the same for a village in Rwanda.
"It wasn't until I started Kageno," says Andolino, "that I finally came to believe that a single person with compassion and determination can make an extraordinary impact. We all can. And together we can do even more to create communities where the marginalized are empowered, flourish and find hope."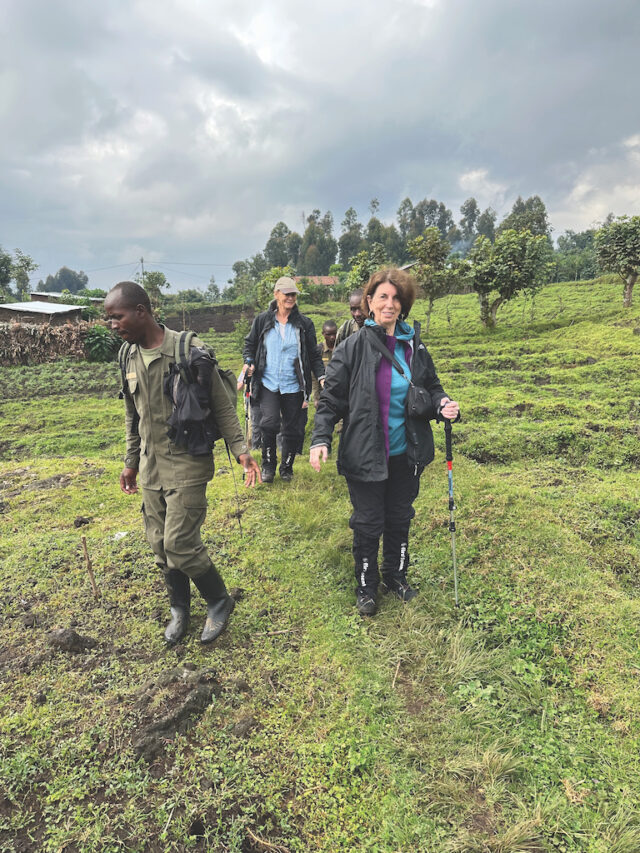 Then and there, I became a donor, like many others—some who were his high-profile patients. Each year, except during COVID, Kageno would hold an event in Manhattan called Harambee to celebrate its achievements and, not so incidentally, raise more money. I attended several.
This year marks Kageno's 20th anniversary. When I was asked by Andolino if I would chair its Harambee in September, I said yes, provided I could make a trip to see Kageno in action. He suggested going to Rwanda.
I'd been to several countries in Africa, but never Rwanda. What little I knew had to do with a devastating genocide between two ethnic groups—the Hutus and the Tutsis—in the early 1990s that wiped out hundreds of thousands of people (most of them murdered by machetes) and the work of Dian Fossey with mountain gorillas in the 1960s.
This small, beautiful country known as "the land of a thousand hills" is a far cry from those war-torn days, and is now not only peaceful but well-run and clean, especially Kigali, its capital. The streets are immaculate; there's no plastic allowed.
With Andolino, one of his board members and our trusty driver, Freddie, we visited the Kageno facility and Banda, the village of 6,000 that it serves. Kageno itself is a series of structures—a health clinic, maternity center, library, pharmacy, community center and kitchen—plus a nursery school with adorable students neatly clad in uniforms, all bearing huge smiles. For food, there are vegetable gardens, chickens and cows.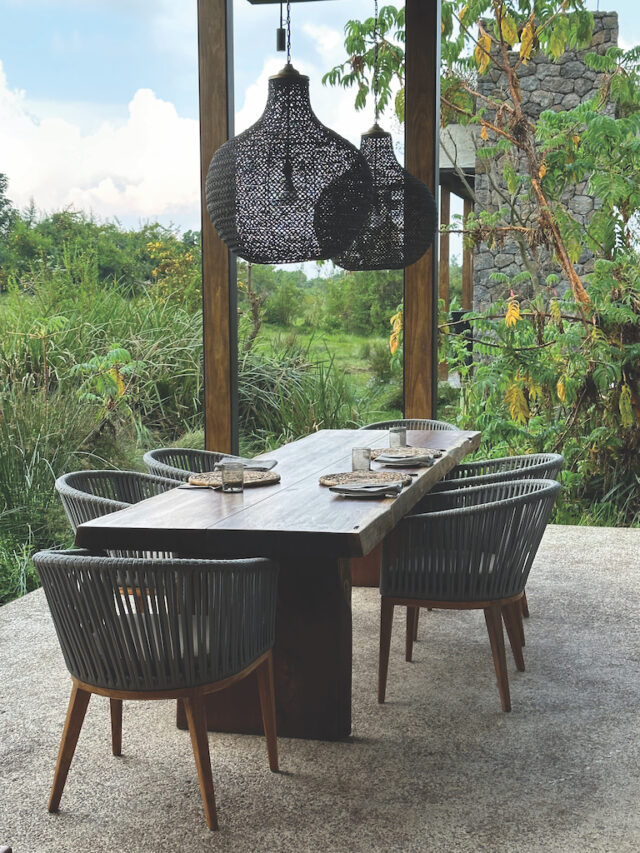 The Kageno staff couldn't be more welcoming. In addition there are beekeepers, makers of banana beer (a local specialty), a medicine man who grows ailment-curing plants and an old-fashioned blacksmith on or near the property—all of which can be toured.
Nearby Banda is about a half-hour away on foot or a few minutes by car. On the way, there were sights to see: women carrying large, heavy vats of water, large sticks of wood and huge bags of fresh produce on their heads; workers toiling in the fields; and children of all ages waving in welcome. Not to mention the prevalence of cellphones and motorcycles.
Banda itself is without much character. It's the villagers who provide that, most of them curious and perhaps even a little wary of intruders. Most poignant was seeing the aforementioned students in their real after-school clothes, which were tattered and threadbare. Nevertheless, the Kageno experience was genuinely uplifting and truly unforgettable.
So was the last leg of our adventure. A several-hour drive to Singita Lodge, a ravishing resort hotel near to where we would go on an arduous trek the next day to see a family of mountain gorillas. I've stayed at other Singita Lodges in South Africa and Tanzania, and this one measures up magnificently and memorably.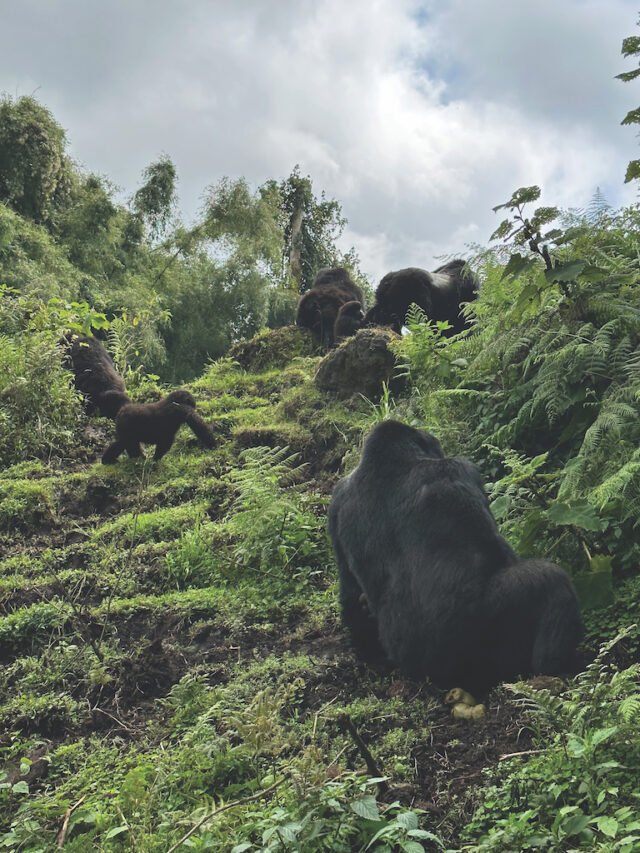 I've also been up close and personal to a lot of animals in Africa and other remote places, but being 5 feet or so from a 300-pound male silverback nonchalantly strolling by is about as wild as it gets. He didn't look at me and I didn't look at him. That was the rule from our tracker: Don't stare; don't touch. Also, wear a mask to protect the apes against COVID. And never forget that you are on their territory. Forget? Never!
This year's Harambee will take place on September 27 at Urban Zen in NYC. For more information, contact kageno.org.