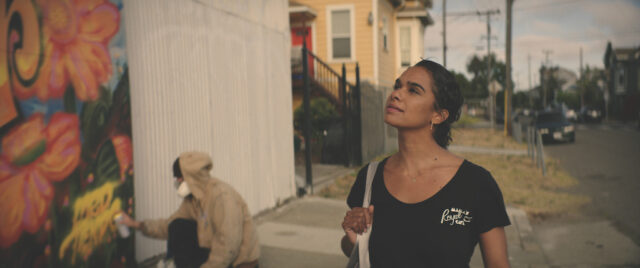 By Cristina Cuomo
Misty Copeland, the first African American female principal dancer with the American Ballet Theatre, is the star and co-producer of Flower, a 28-minute film that employs contemporary dance and turf dance, a style that originated in Oakland, California, to tell a story about housing insecurity, gentrification and the power of art. Directed by Lauren Finerman, the mostly silent short explores the relationship between a young dancer, played by Copeland, and her mother (Christina Johnson). The daughter must prioritize the care of her ailing mother over pursuing her dreams, while dealing with rising rents and unsettling socioeconomic shifts within the neighborhood. Flower is the first project of Life in Motion Productions, a production company founded by Copeland and lifelong friend Leyla Fayyaz. Purist speaks with the creative collaborators.
PURIST: You describe this work as "art activism." What does that mean to you, and what inspired you to make this film? 
Misty Copeland: Creating a movement and making a difference through art sparks social change. We were inspired to make Flower to show what the future of ballet can look like, telling stories that reflect our communities and bring awareness to issues those communities are experiencing.
Leyla Fayyaz: To me as a producer, "art activism" is using art for the greater good, to inspire and move our societies forward. For so long, people have been going to the ballet and seeing classical ballets with storylines that are no longer relevant. It's almost become a high society rite of passage. But imagine if we take this experience and make it more impactful, more relevant and empowering—and most importantly, more accessible. How can we use the incredible talents of these artists to tell stories that will inspire progress with their gifts?
PURIST: What was the process like filming Flower?
MC: Beautiful and challenging. Doing anything during the pandemic took twice as much effort and money, but the beauty came from pushing through the adversity. The highlight for me was spending months in Oakland and really immersing ourselves in the community—listening, feeling, seeing, smelling the town before making our film.
LF: We had so many challenges along the way. The first and most significant was the global pandemic. The world shut down one week after we had gone to Oakland to shoot the concept trailer that we were then going to use to fundraise for the film. We pushed through that, and still managed to raise our budget, but then faced another huge challenge of losing our director and their entire production services team three weeks before filming. We had to scramble to find a new team.
It ended up working for the better when we gained our director, the amazing Lauren Finerman, who saved the production and dove in headfirst with so much love and passion. From her years of experience in dance and circus filmmaking, she knew how to use film to tell a movement-based story. Seeing us overcome those challenges, and many more, made the process incredibly empowering.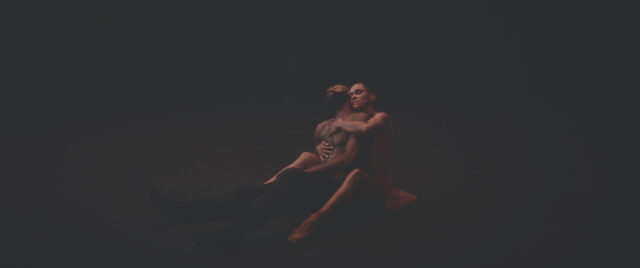 PURIST: The film had its world premiere at this year's Tribeca Festival, and you've been screening it at community organizations and other festivals across the country. What has been the response to the film so far, and what do you want audiences to take away?
MC: The response has been overwhelmingly positive. People have connected in a way they didn't know they would to a film with no dialogue. You're really forced to watch and feel without distraction. I hope audiences will leave with a different perspective on what it looks like to live in a community, and be a person experiencing housing insecurities, to have more empathy, and know that there's no one face to the issue, but also to find an appreciation for this form of storytelling.
LF: Hearing from people how much they were moved by a film without dialogue proved to us that there are so many ways to tell a story on film, so many uses for how dance and movement can be incorporated into future projects to evoke emotion, inspire, and bring joy and hope to people's lives. I hope the film helps expose more people to dance and gets more people to embrace this form of creative expression, especially when dealing with important, relatable issues affecting our communities.