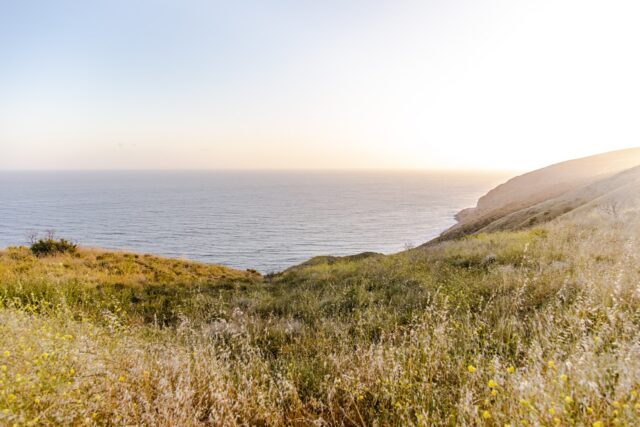 By Ray Rogers
Look closely. Pay attention. "See those small buds on those branches?" asks our expert guide, naturalist Andrew Bearer, on a group hike through a national park above the Malibu coastline. "That's life beginning anew," he explains, after devastating fires raced through the area a few years back. While those fires were catastrophic for many people and their dwellings in the area, nature has an instinctual way of renewal.
Humans have many tools at the ready, too—it's just a matter of learning how to access them. This became very clear throughout a four-day bespoke wellness retreat at the Four Seasons Hotel Westlake Village, a short drive inland from Malibu, as a small group of just seven participants learned how to ignite our own renewal: in the Wellness Kitchen, on the yoga mat, in the state-of-the-art gym and in individual life-coaching sessions throughout the four days.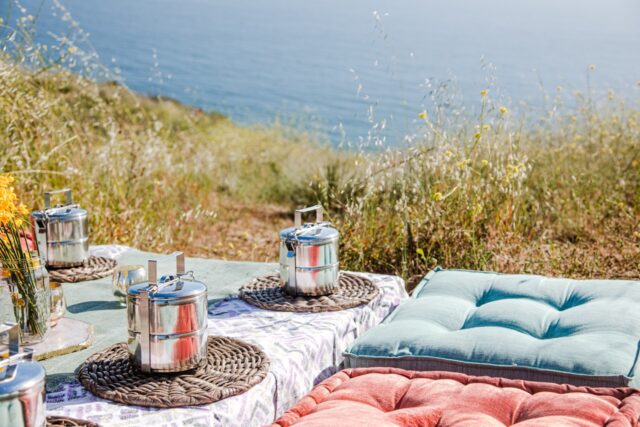 Why do a wellness retreat? Think of it as a reset, a seasonal refresh. I attended the Retreat at Four Seasons Westlake at the start of this year, a perfect way to set up a new year ahead. Ten months later, I'm still returning to things I learned as I launch forward into yet another new season. You don't have to wait till New Year's Day to start anew. I like to do some kind of intentional reboot with the turn of each season, but you can do it anytime. (Purist has an excellent self-care retreat and stress detox coming up this month, on Oct 25-28 in Montauk.) The best ones offer a clear path toward clearing your mind and re-centering on your health and well-being.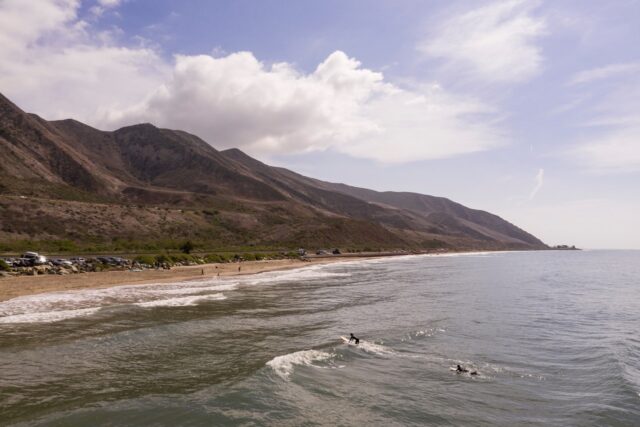 At the Four Seasons Westlake, the focus was on small, actionable steps—things one could easily incorporate into their day-to-day life that could generate major leaps and bounds over time. The three-night, four-day program was so jam-packed with activities and tutorials, I found myself longing for a retreat from the retreat at various points. But in hindsight, I wouldn't have missed any of the lectures or outings in favor of more downtime. I learned so much, every step of the way, and continue to draw on those learnings.
Four Seasons Westlake takes wellness seriously; the place has 90 to 100 wellness team members, the largest wellness group in all of the Four Seasons' properties. Their areas of expertise ranged from diet and exercise to energetic and mental well-being, adding up to a total inner and outer body reboot.
We were reminded by the Retreat's registered dietitian Emmaline Rasmussen that the "standard American diet"—whose initials, appropriately enough, spell out SAD—is loaded with high-fat animal proteins, refined sugars and carbs, and highly processed foods. At the Retreat, the focus is on a plant-focused Mediterranean diet, with organic proteins and healthy, colorful veggies and fruits. If you need a good reason to make a few healthy switches in your diet, consider this stat from Rasmussen: Good nutrition can add up to an additional 10 to 20 years of quality life expectancy. (More reasons to tend to your health: A healthy lifestyle can also decrease cancer risk by 65 percent, Type 2 diabetes by 90 percent, and Alzheimer's by 76 percent.)
In the Wellness Kitchen, we all took turns chopping, mincing, grilling and plating a full menu of healthy, nutrient-packed dishes. For my part, I sliced vine-ripened tomatoes and quartered onions that were then oven-roasted with balsamic and pureed, with fresh basil leaves, into a hearty, flavorful soup course. So simple, yet so delicious and nourishing. The Wellness Kitchen cookbook that was gifted to participants has since become a staple in my home.
For physical fitness, guests had the option to take a full-body physical fitness evaluation, monitoring heart rate and endurance, and step into the computerized egg-shaped "Bod Pod" device to better determine body density and body fat percentage. Excellent trainers such as Jake Miller laid out the basics of a good HIIT circuit, alternating bursts of time on the treadmill at varying resistance and speed levels to boost heart rate, with functional workout stations, utilizing exercise bands and body weight for strength training. We were also encouraged to seek out movement in the great outdoors, with invigorating hikes in Malibu with spectacular ocean vistas. Each day began with morning yoga, to set the tone for the day ahead.
Spiritual health was also attended to, including a next-level sound bath from Stephanie Lekkos and her partner, with crystal bowls and live music—and a heart-shaped crystal to take home. (If you're in LA, look for offerings from this dynamic duo here: stephanielekkos.com.) And relaxation was encouraged, including massages and facials at the serene spa, and time in its steam rooms and saunas.
More than any other retreat I've been on, what really stood out about this one is its 360-approach to wellness, incorporating optional sessions with energy healers, life coaches and therapists, who were available to help participants zone in on one often-overlooked pillar or wellness: purpose. Meeting Cyndi Horwitz, LMFT, felt like an answer to a prayer. For some time, I'd been pondering how I might combine my yoga teaching with talk therapy to help others be more at ease in their bodies and better process emotions and past traumas. This is exactly what Horwitz practices. Long after the retreat ended, she stayed in touch, sending notifications about various training programs in somatic healing to embark on to fulfill this longing. And my session with master intuitive energy healer Dr. Heather M. Beck, a depth and somatic therapist, was one of the most profoundly moving hours I'd ever spent with a practitioner. Her intuitive energetic healing had to be experienced to be believed. I walked away lighter, happier and more deeply committed to a path of wellness. fourseasons.com