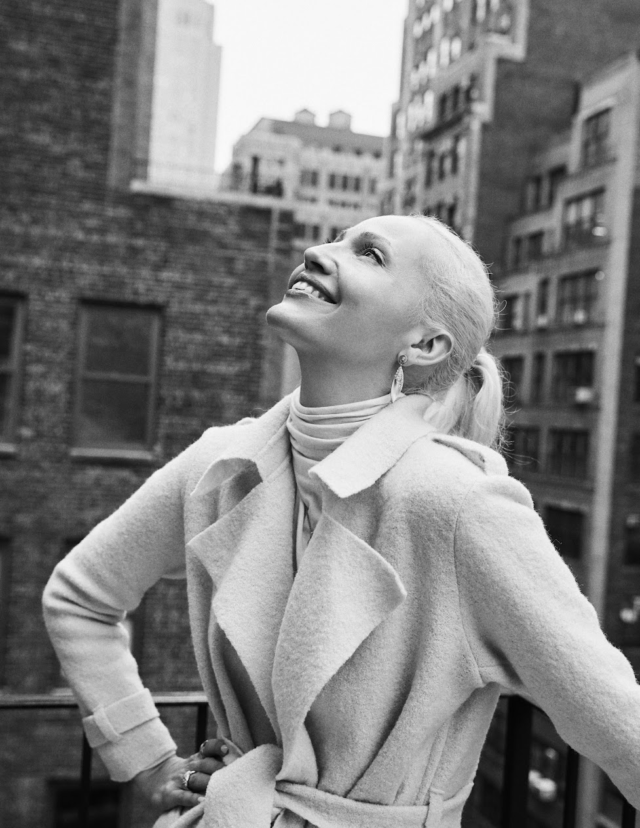 By Jenna Lebovits
PURIST: How can you explain what is happening in the world right now from a celestial perspective?
FV: What is happening right now is that Mars (ruling action and associated with war) is opposing Uranus, the planet connected to freedom, the people and technology. That being said, Venus—aka the planetary body that rules relationships and aesthetics—just went into Libra until December 4. What this means is that we can expect the energy to feel less contentious.
PURIST: How would you describe astrology to someone who might not be familiar with it?
FV: Astrology is the study and interpretation of celestial bodies and their influence on our lives on Earth.
PURIST: How can astrology improve well-being or aspects of daily life?
FV: Astrology is an absolute game changer in improving our well-being because you can live more consciously by working with the influences. Take Mercury retrograde as an example. Rather than launch a new project, you can use that time to refine the concept, resulting in a better outcome. The next Mercury retrograde is from December 13, 2023, to January 1, 2024.
PURIST: How can we utilize astrology to gain a better understanding of ourselves?
FV: ​​Astrology can provide an abundance of information in understanding ourselves by acting as a map showing our gifts, as well as areas that need work. It can show us what makes us feel at our best and the types of relationship patterns we have. More than a few of my clients have said that they have applied the information from the reading within a therapy session.
PURIST: How did you first become interested in astrology?
Francesca Vuillemin: My interest in astrology goes way back to the age of 9 when I listened in on guests at my parents' dinner party discussing Carl Jung's use of astrology in his psychoanalytical practice. It was like a lightning bolt went off, sparking my curiosity on how one's birth chart could be used therapeutically.
PURIST: Tell me about your approach when working with clients.
FV: My approach is first and foremost to empower my clients by providing them with insights that they can use in a practical way. The readings I do are 60 minutes, so I make sure that my clients get the most out of the session by homing in on specific topics. I also create a PDF of each session that has specific dates and my "navigation phrases" serving as mini affirmations.
PURIST: Astrology is a complex system. What are your favorite specialty areas of it?
FV: Natal (birth chart) and electional (when you select a specific day for an occasion such as for a wedding, performance, business launch) are my specialties. While there is no such thing as a "perfect" birth chart or day, there are certain astrological influences that are able to support our tasks and plans.
PURIST: What's one misconception people often have about astrology?
FV: The biggest misconception is putting someone in a category solely based on their sun sign. Just like each person is unique, so is our chart, therefore the sun sign is only one piece of a complex puzzle.
PURIST: Are you excited to offer any new services this season?
FV: This season I am super excited about the events I have coming up, such as the reopening of Nemacolin's Grand Lodge (a luxury resort in Farmington, Pennsylvania), where I will be doing astrology readings. Then the first week of December I will be doing an IG Live with sustainable jewelry designer Elizabeth Moore. This will be part of a series of conversations around sustainability, the stars and how to live a more inspiring lifestyle. The same week, I will be doing readings for Ciot New York at their beautiful showroom of marble and stone.
Connect with Francesca at francescavuilemin.com