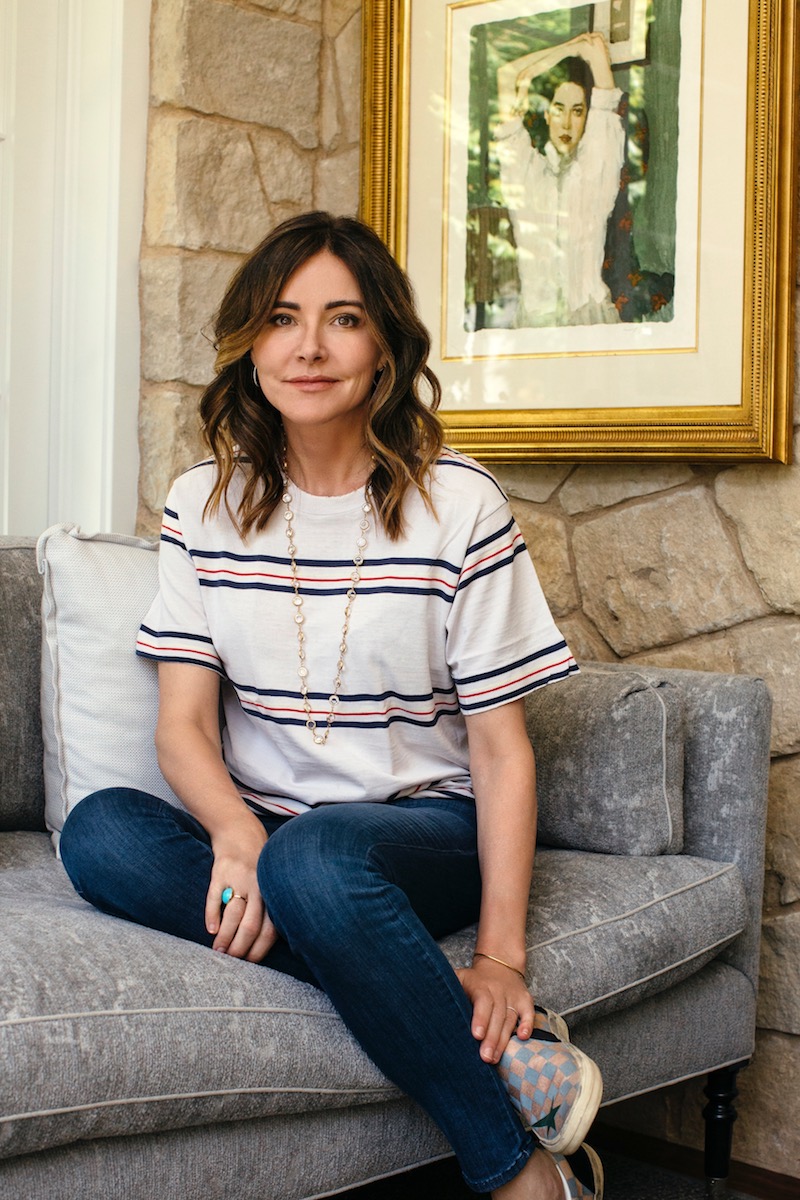 All over
I love Tizo Ultra Zinc Body & Face Tinted Sunscreen SPF 40. It not only is a great sunblock, but it also works like a primer. At work, my makeup artist used it to smooth out my skin.
Face
I don't like heavy base, so I always use Laura Mercier Tinted Moisturizer SPF 20 in Sand—it's the only coverage I had on for this shoot! If I feel I need more, I'll add Laura Mercier Smooth Finish Flawless Fluide, which is light and oil free. I apply with a damp sponge so my skin can be seen.
Eyes
My favorite product that I cannot live without (and I keep in my purse as well) is Sue Devitt's Beauty Eye Intensifier Pencil in Gold Reef. It's waterproof, and can be used for eyeliner and shadow and smudges into the most beautiful bronze gold color. I always worry they will discontinue it, so I have about 20 of them in my fridge.
Cheeks
I love Nars The Multiple cream blush in Portofino. It's the ultimate glowy color for summer and looks good on everyone.
Lips for day
I always have Fresh Sugar Lip Treatment in Sugar Rosé—it gives lips a beautiful light tint and has SPF 15 to protect your lips!
Lips for night
Busy Phillips turned me on to Clinique Chubby Stick Moisturizing Lip Colour Balm in Graped-Up. It's easy to apply and the perfect color for night.