By Ray Rogers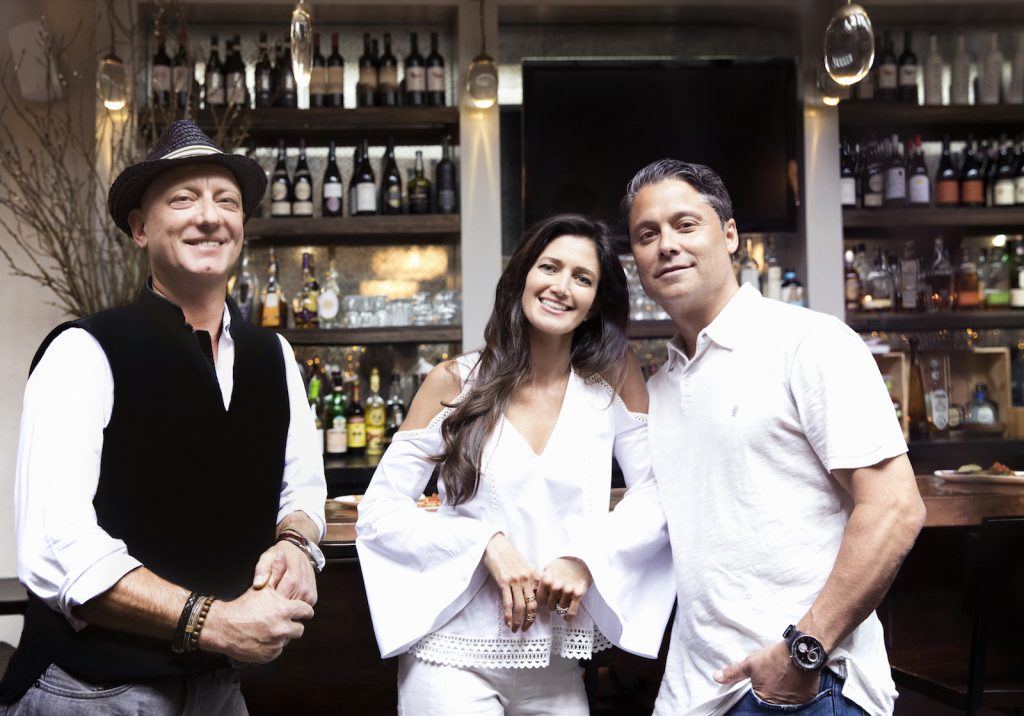 When Dopo La Spiaggia (meaning "after the beach"), the Sag Harbor gem, opened a second location on Race Lane late last year, the response was instantaneous: Seconds, please. Co-owners Chef Maurizio Marfoglia and Larry and Maria Baum have more than doubled their seating at the new address (the former site of the long-departed, iconic Hamptons restaurant The Laundry) to meet the demand. Still, call ahead to book a table.
"Very understated, super nice, nothing over the top," says Chef Marfoglia, of Dopo's interior décor, which features the same white, whimsical chandeliers overhead and muted color scheme as the flagship location. Marfoglia could also be describing his basic-is-best menu, which boasts classical Italian recipes interpreted in a modern way. "I use three, four, maybe five ingredients at the most in my dishes—it's a much cleaner palate, a much lighter execution," he says, "and I try to stay as organic and as local as I can."
That includes sourcing his shiitake mushrooms, when in season, from a nearby farm in Bridgehampton, using local flavor-packed greens for his insalata mista, and opting for seafood from the surrounding seas. "We have a plate with local scallops that we slice very thin, like carpaccio—almost like a sashimi—and we put a little caviar on top, extra virgin olive oil, sea salt, some lemon zest—simple as that."
Wellness is the overall theme of everything co-owner Maria Baum devotes her energy to these days. "I'm the CEO of a global fitness company, Tracy Anderson (where we just launched organic protein bars to the mass retail space), I'm on the board of directors of the Breast Cancer Research Foundation, and I co-founded a healthy drink-mix company, so I'm really trying to do my part to make the world a little healthier," says Baum.
And that goes for the offerings on hand at Dopo, where even the drinks menu features healthier alternatives: Try a guilt-free post-beach mojito or margarita off of the "Splash" cocktail menu—each one is all-natural, low-calorie, gluten-free and non-GMO.
"I'm very aware of having healthy options on the menu, but these traits are truly, authentically Italian," Baum notes. "I grew up eating such well-balanced meals, where vegetables were often the star."
For something heartier, do not bypass the stellar house-made spaghetti, a dish that wouldn't feel out of place in the Milanese kitchens Marfoglia grew up frequenting before moving to New York some 24 years ago, and relocating to the Hamptons a decade ago.
You can take the man out of Italy, but you can't take the Italy out of the man: To wit, when summer rolls around Marfoglia rides his Ducati motorcycle to work in flip-flops and sunglasses, a beachy take on La Dolce Vita. "I really do love what I am doing," he says. "People ask me what I do on vacation—my life is a vacation."