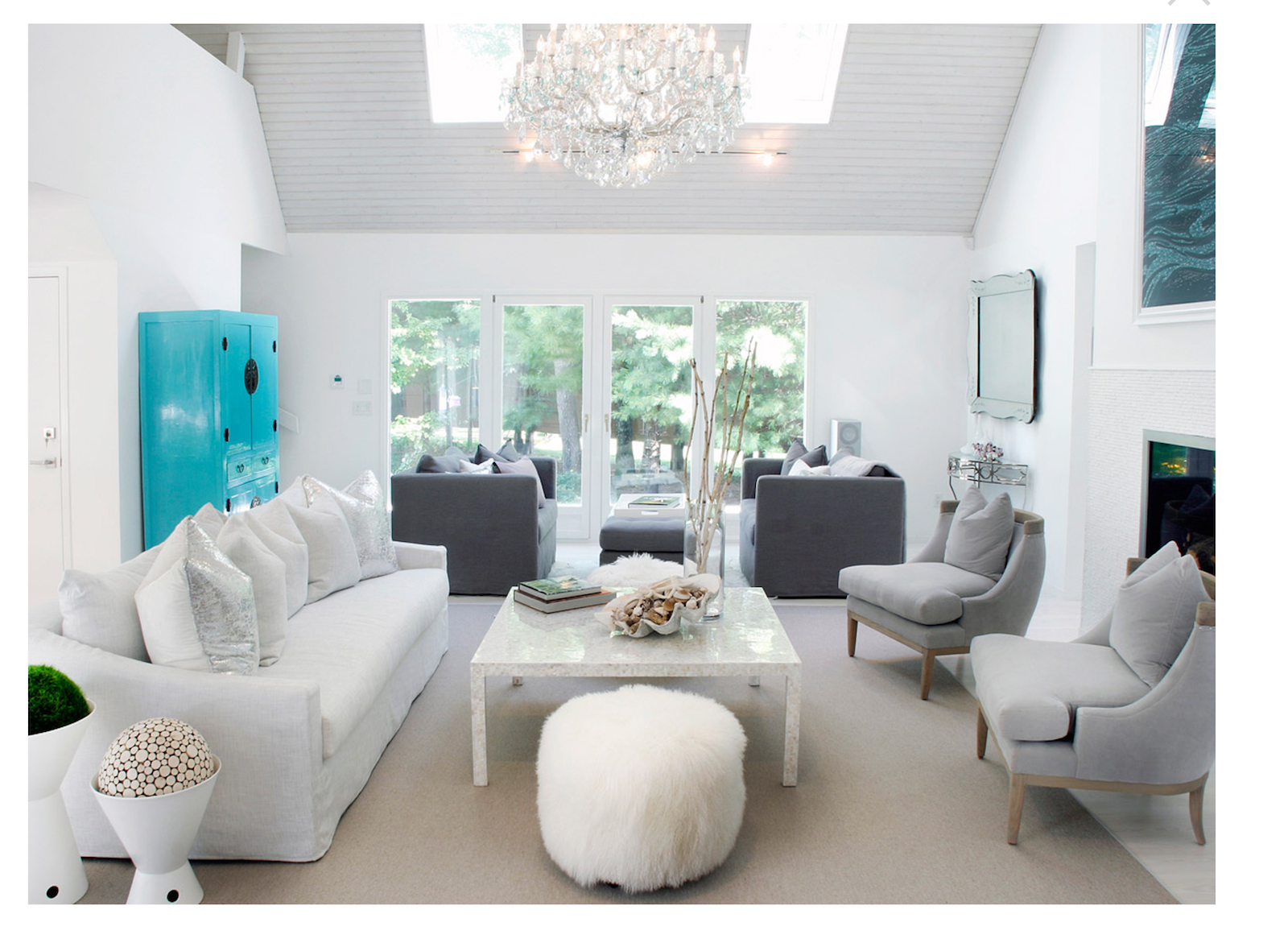 By Anne Marie O'Connor
After a long week of work in the city—and three-plus hours on the LIE—Hamptonites want their homes to be a retreat. Local builders and architects are accommodating them with residences that have features designed to enhance the physical and emotional well-being of the homeowners.
The whole process of designing a home (in collaboration with an architect) can be an act of mindfulness, similar to meditation and yoga, says Sag Harbor-based architect James Merrell. "Sitting with yourself and thinking about how you want to live is a form of wellness therapy. Design is a path to better well-being."
"For most of our clients, these are second homes," points out Blaze Makoid, an architect in Bridgehampton. "There are different issues than for people who are living in a house 12 months a year—these houses are mainly for relaxation and spending time with their family and friends."
Some of the ways the pros are helping turn residences into wellness retreats:
CONNECTING TO NATURE
Numerous studies have found that being surrounded by—or even just viewing—nature has therapeutic benefits, from improving your memory and mood to erasing mental fatigue and stress. So architects are designing homes with lots of windows and materials that echo the outdoor environment. "When you're inside, you have a visual connections to the land, whether that's to a garden or part of the landscape," explains Makoid.
HEALTH-PROMOTING LIGHTING
Lighting that's in sync with the body's natural circadian rhythms can promote deep, healthful sleep. "In many homes, we install whole-house lighting automation systems," says Peter Cardel, owner of Cardel Development in Bridgehampton. These can be programmed to help residents wake up naturally in the morning, and get to sleep more easily at night.
NONTOXIC BUILDING MATERIALS
A focus on wellness naturally means avoiding building materials and paints containing volatile organic compounds (VOCs), which have been linked to headaches, nose and throat irritation and possibly cancer. Cardel has had clients who've asked to avoid VOCs because their children had respiratory issues.
CLUTTER-FREE SPACES
Disorderly homes are a major block to tranquility. "An edited aesthetic allows mindfulness to blossom," explains Ellen Hanson, a New York-based interior designer who has worked on many homes in the Hamptons, including some of Merrell's projects. "Clutter in the physical world is the same as clutter in the mind. Marie Kondo sums it up nicely: 'The inside of a house or apartment after decluttering has much in common with a Shinto shrine…a place where there are no unnecessary things, and our thoughts become clear.'" When designing a house, Hanson plans systems for organizing clients' belongings to reduce clutter and make it easier for residents to relax and unwind.
GOING GREEN
What's good for the environment is also good for your personal wellness, according to Ric Stott, an architect and LEED-accredited professional in Southampton. LEED homes (LEED stands for Leadership in Energy and Environmental Design) "are not just about saving fuel, they're about buildings that make people healthier, happier and more productive," Stott says. LEED's rating system evaluates buildings on a number of criteria, including innovation in design; energy and water conservation; use of renewable energy and nontoxic and sustainable materials; indoor environmental quality and even landscaping (i.e. drought-tolerant and noninvasive plants). "Health is one of the main drivers of all this," Stott says. "It's been proven that LEED-building occupants are happier and more productive; wellness is not an unexpected benefit, it's a stipulated goal."
PURE WATER
"We're very fortunate in the Hamptons—we're on one of the best aquifers," says Cardel. Some properties that border farms may, however, have problems with fertilizers and pesticides that seep into the ground water. So after a home is complete, he has the water sampled, then picks the appropriate filtration system.
SPACES DEVOTED TO MINDFULNESS
While full gyms and saunas have been must-have features for a while, "we're getting more projects looking for a meditation space," says Makoid.
CHROMOTHERAPY
Makoid has installed baths outfitted with LED lights that change color; these can either promote relaxation or stimulate and energize. "The light in that bath changes, so all of a sudden you're in this pool of deep blue or purple."