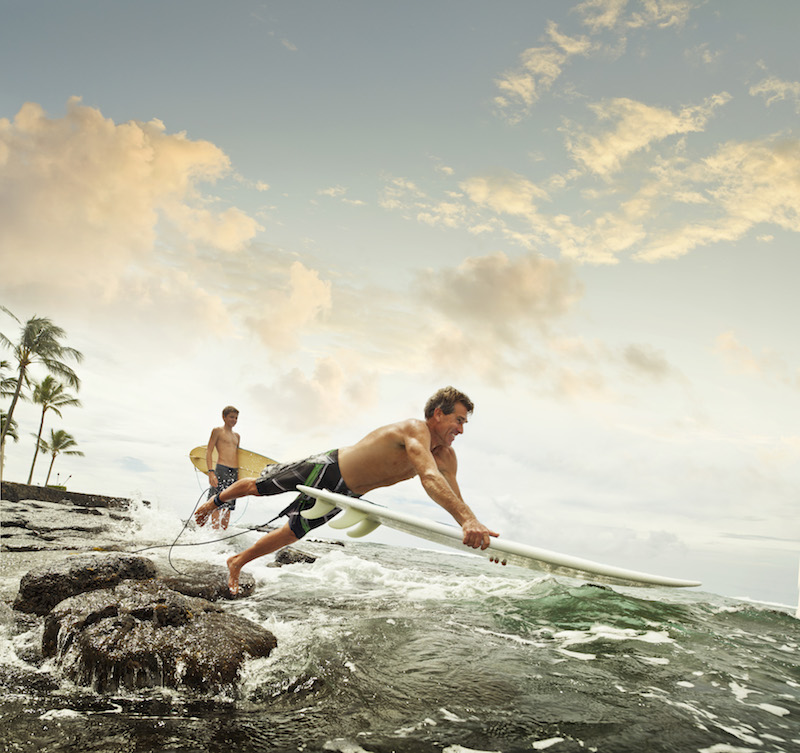 Growing up on the coast of Maine hunting, fishing and gardening isn't the typical path that leads one to a plant-based lifestyle.
Following that with classic French culinary training renders the possibility even more unlikely, and yet, I am so deeply immersed in the plant-based world, both personally and professionally, that I can't imagine any other path.
Although I became vegan more than 12 years ago, and have largely adhered to a full vegan diet for most of that time, my own diet has changed very little over the years.
My first introduction to a plant-based diet was at a quirky raw food restaurant in Manhattan, where I learned about enzymes, almond milk and young Thai coconuts. I was fascinated and dove into the subject with great passion. I discovered that this raw food gave me tremendous energy and clarity—and, surprisingly, allowed me to fully enjoy food for the first time in my life. I hadn't previously felt the connection that exists when health and culinary art are aligned.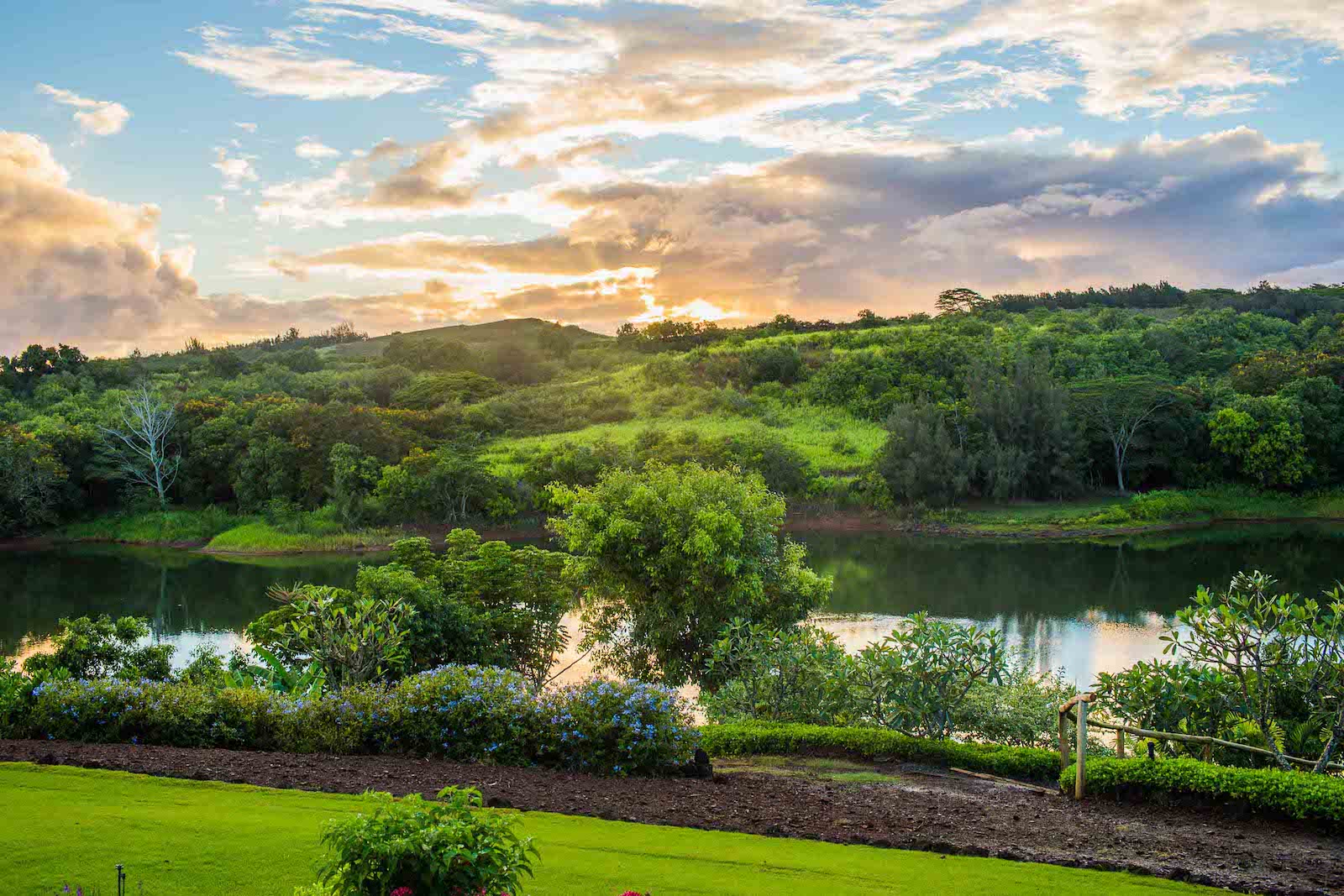 I'm fortunate to dine often in the best plant-based restaurants, including my own, so I do indulge in kimchi dumplings, heirloom tomato lasagna and coconut ceviche tacos. However, I also like to keep a very simple diet at home, and it's worked well for me for quite some time now.
I generally have three meals a day, with an emphasis on liquids, green juices and green smoothies. I consume mostly raw fruits and vegetables, with a lot of healthy fats from avocado, coconut and nuts. It makes shopping really easy, cooking really easy, and never gets tiring: I try to eat with the seasons, according to market availability and my evolving tastes.
Though I was once a raw-food fanatic, I now have no qualms about cooking vegetables, roasting wild mushrooms or a sweet potato. I like really good artisanal bread, and love desserts or even just dark chocolate.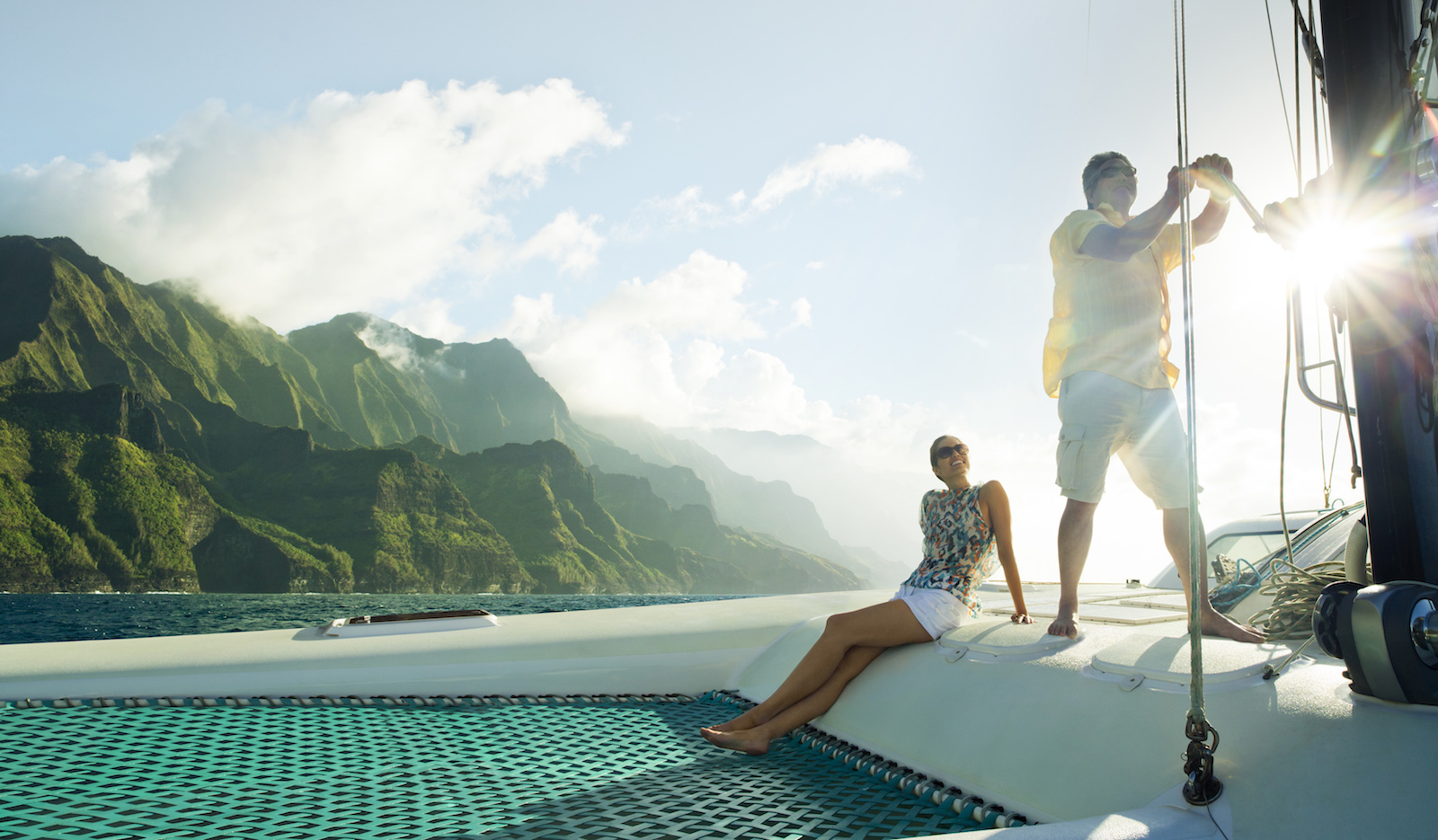 Eating in a very clean way means eating less food, because everything is so nutrient-dense and efficient in the body. The benefits are so abundant, I have a hard time understanding why everyone won't at least try it for a period of time. This lifestyle has brought me better health and energy than I ever could have imagined. I'm about to turn 53, and I give full credit to my diet for the quality of life I am experiencing. I never dreamed I could feel as good as I do at this point in my life, and I'm thankful for it every day.
Plantlab is the company I founded; its mission is perfectly aligned with my own beliefs about health and wellness. We are a Los Angeles-based brand focusing on hospitality, education, products, media, services and wellness. Our most recent venture is Matthew Kenney Wellness, which will launch its first project, a curated yoga retreat on Kauai, Hawaii, this spring. I first visited Kauai many years ago, after college, feeling that I needed some months to clear my mind and prepare for my career path.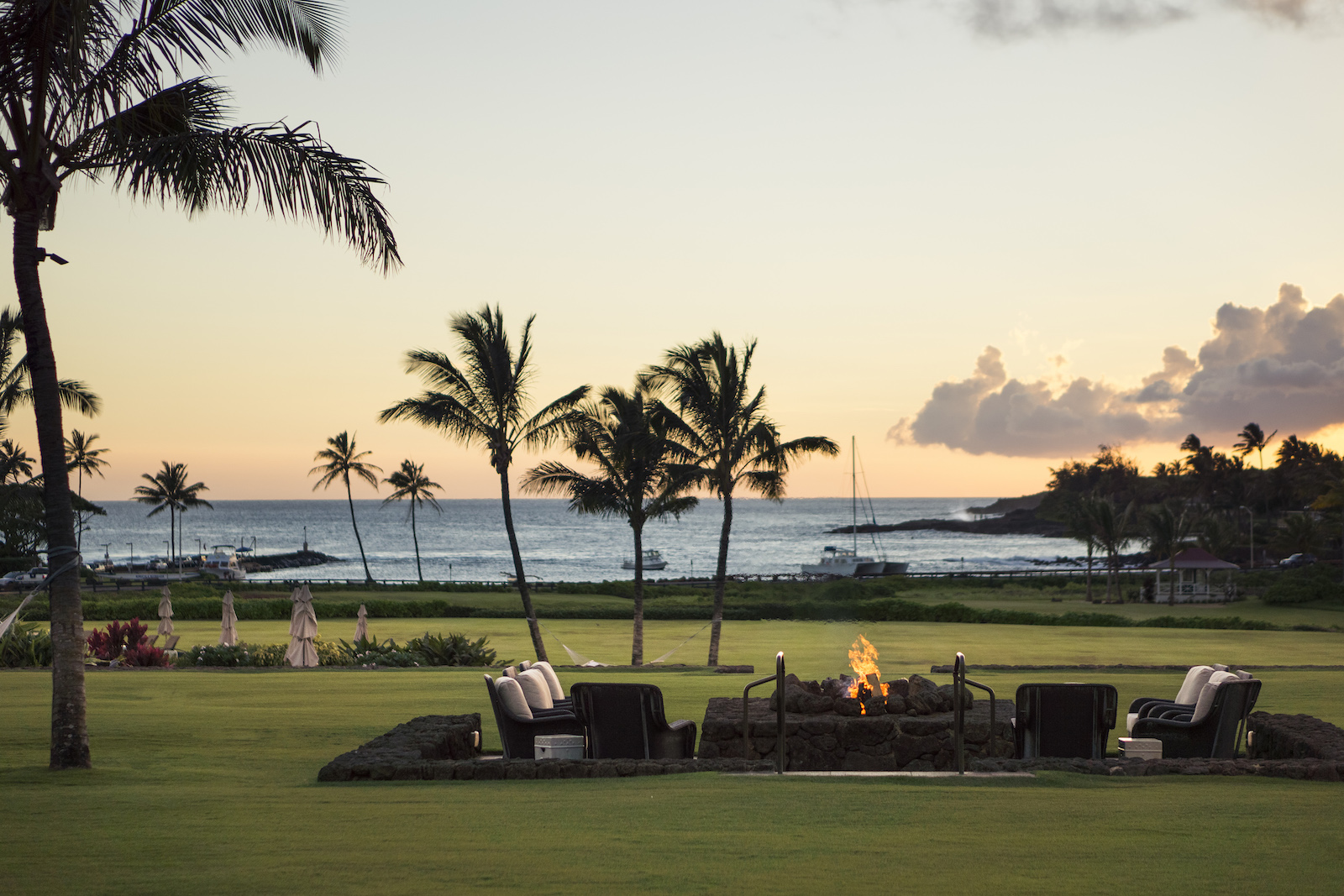 I could not have chosen a better place. The scent of honey and wildflowers permeates the air, and the ocean has a distinct personality, as if it is quietly speaking to you. I spent nearly all my time outside, and to this day, look back on my experience on the island as the most connected I have been with Mother Earth. I've wanted to return since the day I left.
When Jacyn, my friend and director of wellness for Plantlab, and I began discussions about planning retreats, Kauai was first on our list and eventually, that dream became a reality. She was born and raised on Kauai, and we share an overwhelming respect for the magic it offers. Our location partner is Kukuiula, a gorgeous private club with an expansive, breathtaking property and an organic garden flourishing with Hawaiian produce.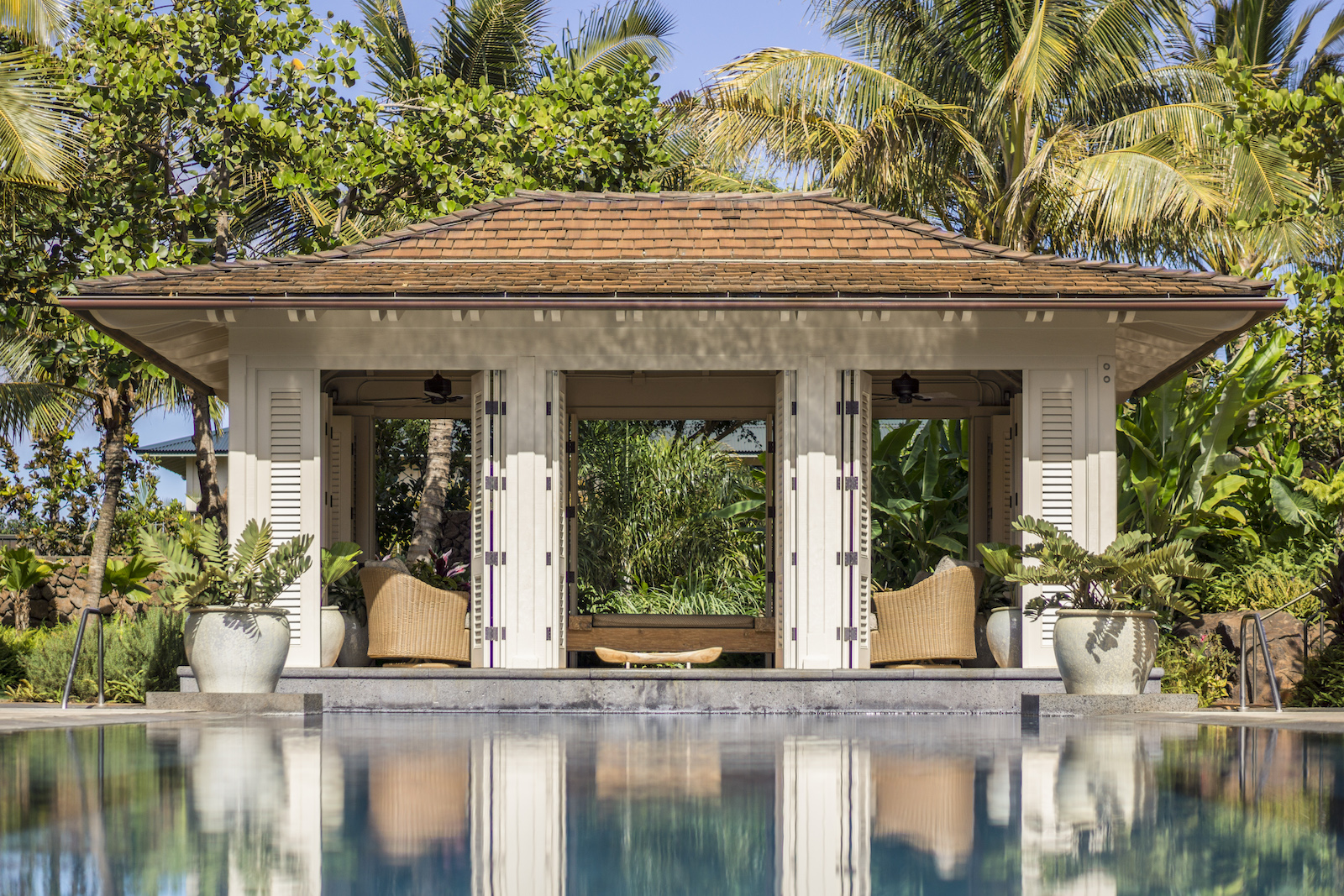 When I learned about this garden, I knew it was the right place for us to be. Our culinary team worked with the club to determine what would be in season; we began adapting our favorite recipes to the local produce, and also modified or created recipes to have Hawaiian influences. One of the ingredients I loved most on my last trip to Hawaii was the fresh hearts of palm, which I'm thrilled to see being used in one of our signature dishes. Yoga, mindfulness and meditation are all integral components of wellness for me. While I was converting to a plant-based lifestyle, I was also spending hours each week practicing yoga. Together, these formed the basis for what is now a lifelong passion.
We will be curating plant-based meals from the organic gardens of the private club where we are holding our retreats. In addition to yoga and plant-based meals, our guests will experience hikes and excursions along the gorgeous Hawaiian beaches. We hope to bring this model to other unique locations around the world in the coming years. Kauai is just the start.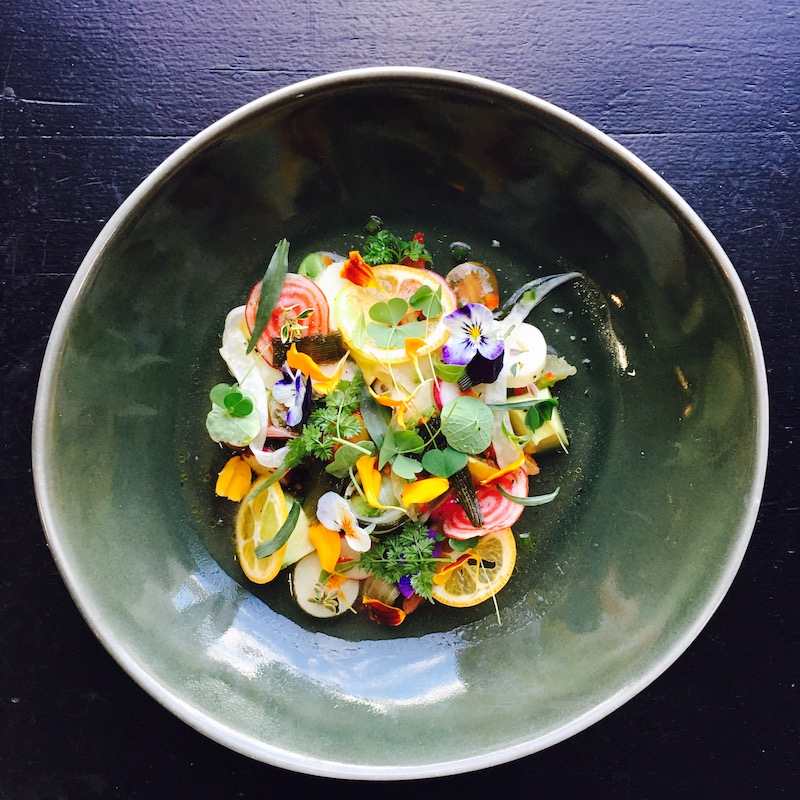 KENNEY'S CUISINE
HEARTS OF PALM CEVICHE
Serves 6
1 lb. hearts of palm, sliced
2 medium avocados, ripe
6 small radishes, sliced thin
1 cup oranges, peeled and sliced thin
1/4 cup lychees, peeled and sliced
1/4 cup cucumber, peeled and sliced
8 heirloom cherry tomatoes, quartered
1/2 cup sea beans
1/4 cup summer squash, small diced
1/2 cup radish sprouts
1 cup edible flowers: hibiscus, wood sorrel, etc.
1 tsp orange oil
1 tsp lemon oil
Flaky sea salt
CEVICHE BRINE
1/4 cup lime juice, strained
1/4 cup orange juice, strained
1 Tbsp. noni juice
1/4 cup olive oil
1 Tbsp. jalapeno, seeded and fine diced
1 Tbsp. Fresno chili, seeded and fine diced
1/2 tsp. salt 1 makrut (kaffir) lime leaf, sliced very thin
Mix all brine ingredients in a bowl. Add sliced hearts of palm. Cover and refrigerate.
ASSEMBLY
Peel avocado and chop in 1-inch pieces, then place on plate, spread out in a thick stripe down the middle. Arrange hearts of palm along avocado stripe, then arrange the rest of the fruit and vegetables in the same manner. Spoon about 2 to 3 tablespoons of brine over all ingredients. Top with sprouts and flowers. Finish a few drops of complementary high-quality oil, such as orange and lemon oil, and top with a pinch of flaky sea salt.