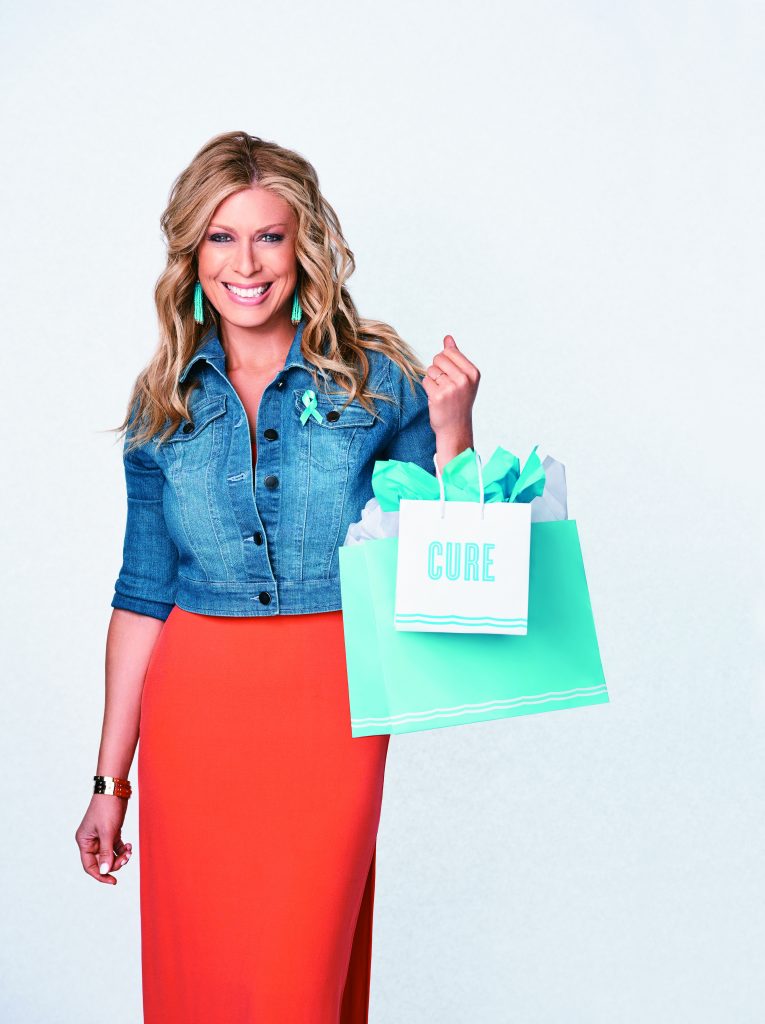 What could be better than spending Saturday in the Hamptons while upping your signature style or refreshing your beauty routine? Shopping for a cause that continues to champion the wellness of women by coming together to find a cure for ovarian cancer. Jill Martin is back at it again as the red-carpet host and PSA spokesperson of QVC Presents Super Saturday LIVE benefiting the OCRFA for its 20th year celebration.
Since 1998, OCRFA's Super Saturday, a guilt-free charity discount designer shopping event, has raised millions of dollars for ovarian cancer research. Since 2007, "QVC Presents Super Saturday LIVE" has generated more than $11.5 million to benefit Ovarian Cancer Research Fund Alliance.
This year's live QVC broadcast, will include cut-ins from OCRFA's Super Saturday event to give viewers an exciting behind-the-scenes look at one of the summer's most spectacular sales, will feature a variety of fabulous finds from designer brands including Givenchy, Dooney & Bourke, Henri Bendel, Judith Leiber, philosophy and many more. As part of the shopping extravaganza, donated designer accessories, apparel, beauty, jewelry and more will be offered at HALF the manufacturer's suggested retail price* with 80% of the purchase price** benefitting Ovarian Cancer Research Fund Alliance.
OCRFA is the largest global organization dedicated to advancing ovarian cancer research while supporting women and their families. OCRFA has invested over $70 million in private ovarian cancer research and lobbied Congress for over $2.2 billion dollars dedicated to ovarian cancer research and awareness and has ensured the issues faced by the ovarian cancer community are heard in local and national legislative offices.
Jill Martin is no stranger to both Super Saturday and QVC. Jill is a Today Show Contributor, NYT Best-Selling Author and an 8 time Emmy Award winning television personality. Jill is also the creative director of G.I.L.I., a modern collection of fashion and accessories designed especially for QVC.
Since 2007, OCRFA and QVC have partnered to help raise awareness of ovarian cancer and this year Alyssa Milano and Kelly Kall join the campaign to share their personal stories. Kelly Kall is the long-time personal assistant and friend to Hollywood star actress and activist, Alyssa Milano. Kall was diagnosed with stage one ovarian cancer and Alyssa and Kelly fought through the disease together. Their story will also be shared on air during "QVC Presents Super Saturday LIVE."
Tune-in to shop on Saturday, July 29th at 2pm ET on QVC or head to QVC.com. For tickets to attend the event or to donate, visit here.
*Based upon suppliers' representations of the value. No sales may have been made at these prices.
**Purchase price excludes Shipping, Handling and Tax.