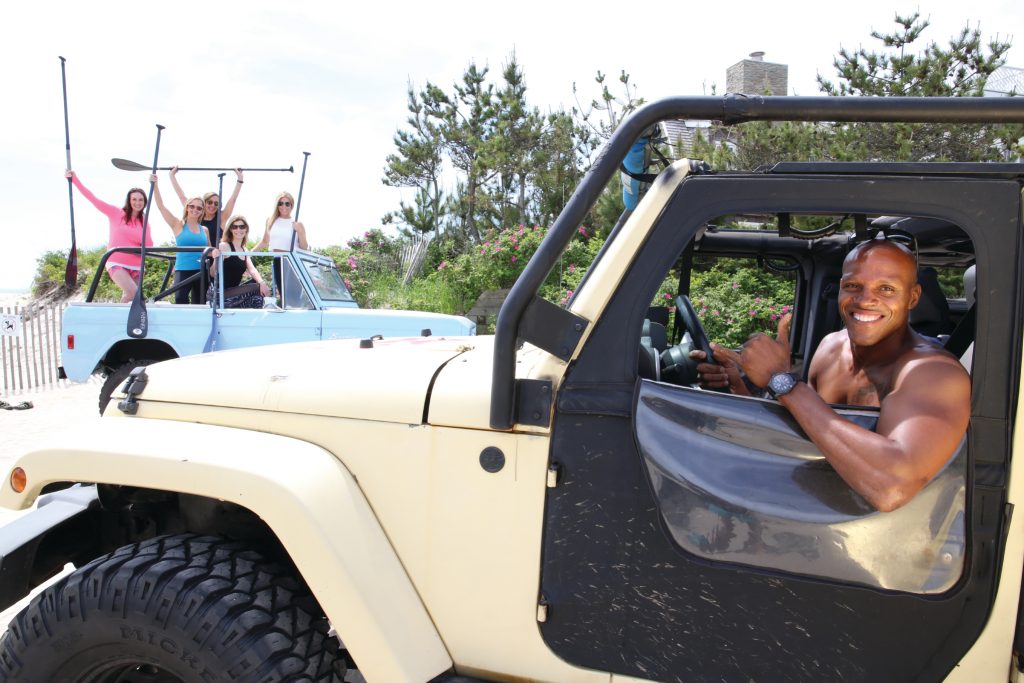 by Jill Martin
The year was 2007. I had just moved back to New York from Miami when a friend called to say, "Hey, I am taking up surfing, and you are too." I agreed. Enter: Orion, my surfing instructor. As I watched Orion's souped-up Jeep Wrangler pull up to take me to my first surfing lesson, it felt like I was about to embark on the kind of life-changing journey my mother would not be thrilled about.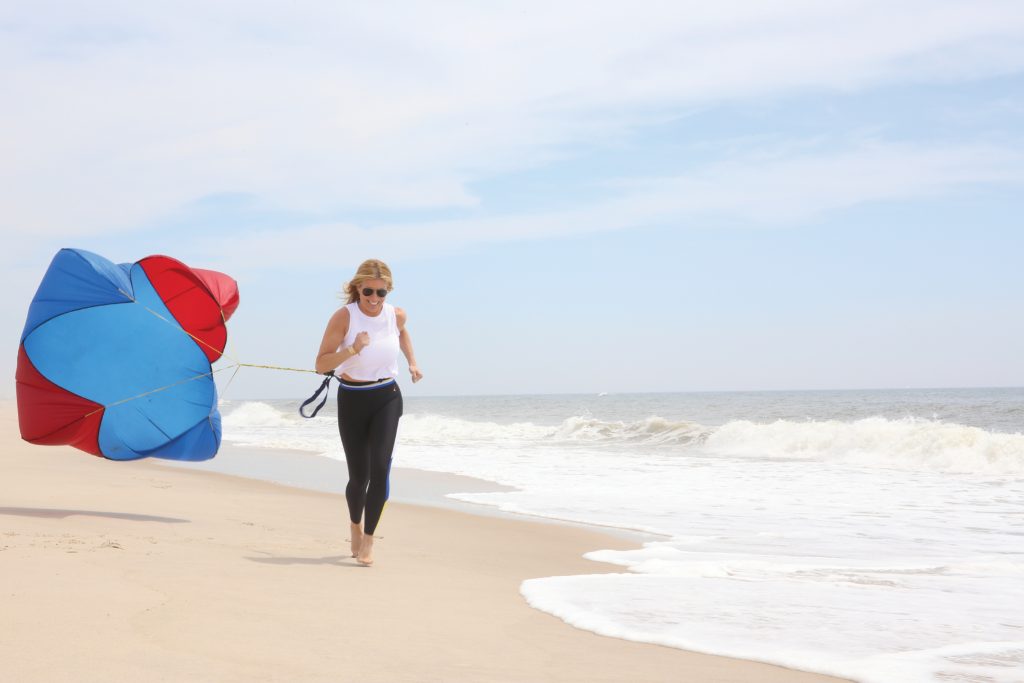 Here are some key facts to know about Orion. He is the ultimate fitness stud. He has completed 12 Ironmans and 18 half-Ironmans. Due to the various out-of-the-box exercises he's coaxed me to do over the years, I came up with the name "Mr. Adventure" for him.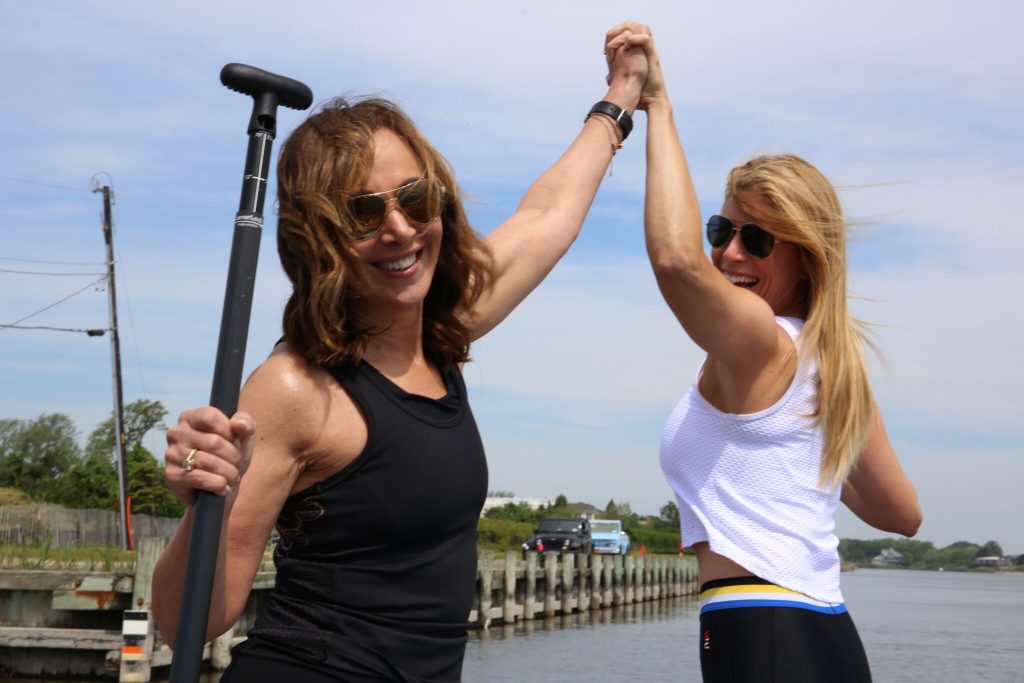 When it came to surfing, I soon realized that—despite Orion's help—I was never going to be Laird Hamilton, but thanks to Orion's fitness coaching, I came to see just how good I am at pushing myself out of my comfort zone. Almost every week over the past 10 years, Orion has loaded up his paddleboard with workout gear, we've paddled out to remote Hamptons beaches and we've engaged in workouts that are as exhilarating as they are difficult.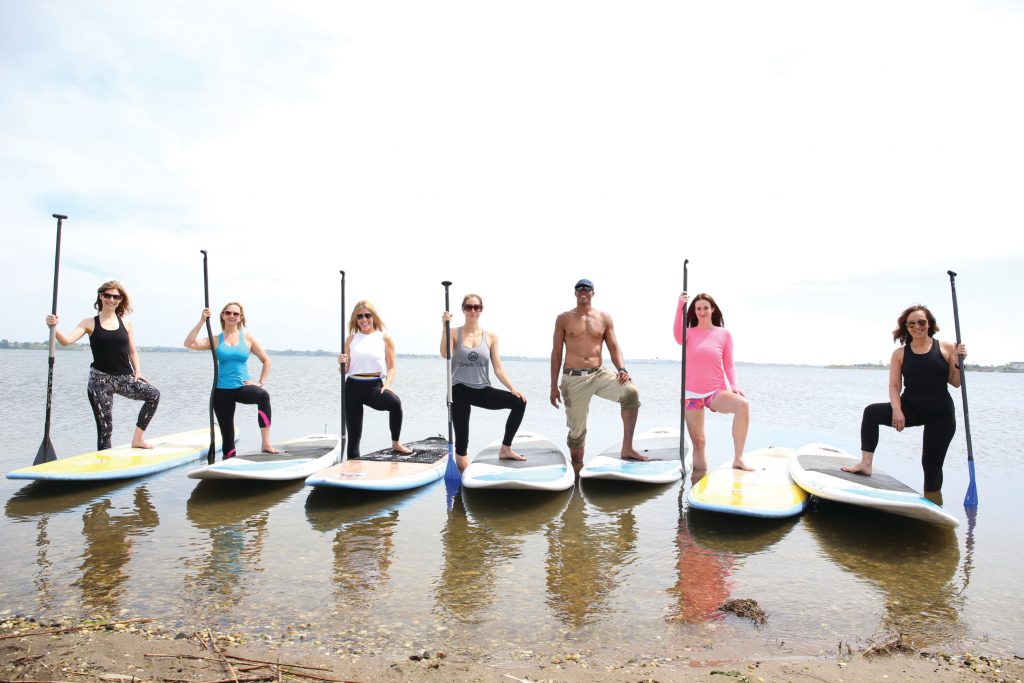 On a recent Sunday, I brought a group of my friends—Rosanna Scotto, Paige Nelson, Meg Guberman and Dana Stern—on one of my exercise excursions. First, we paddleboarded around Flying Point (it was Rosanna's first time on a board and she nailed it). Then we hit the beach to do a series of drills: boxing; running with a parachute attached to our backs; doing sit-ups with a medicine ball—all in the sand, all as a team.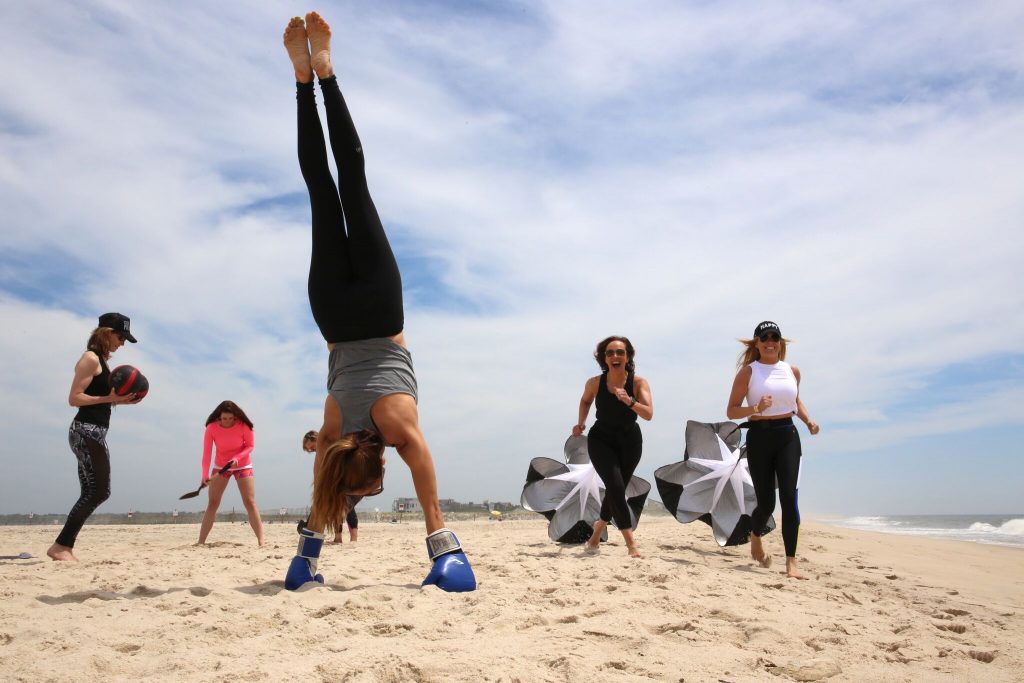 Now my friends are just like me—they can't wait to do it again. Soon, they'll be seeing the Orion effect in other parts of their lives, just like I have. Since he's been training me, my activities have expanded to include such adventures as skydiving, cliff-jumping, shark-swimming and paddleboarding everywhere from Rio to Sumba, an island off of Bali.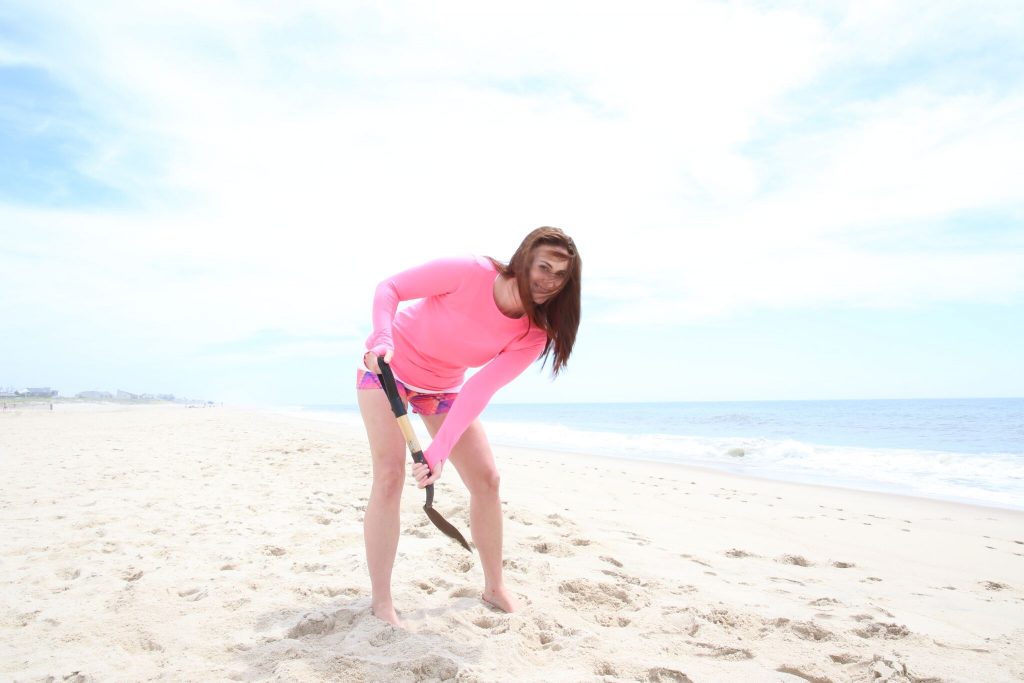 And since that day we met in 2007, Orion's life has changed too. He's gone from living in his car while in the Hamptons to building a personal training business so big that he doesn't have enough time to schedule all the clients who are wrangling for his expertise. Orion also now has a home in East Hampton. In other words, he's the very epitome of how talent, work ethic and perseverance lead to success.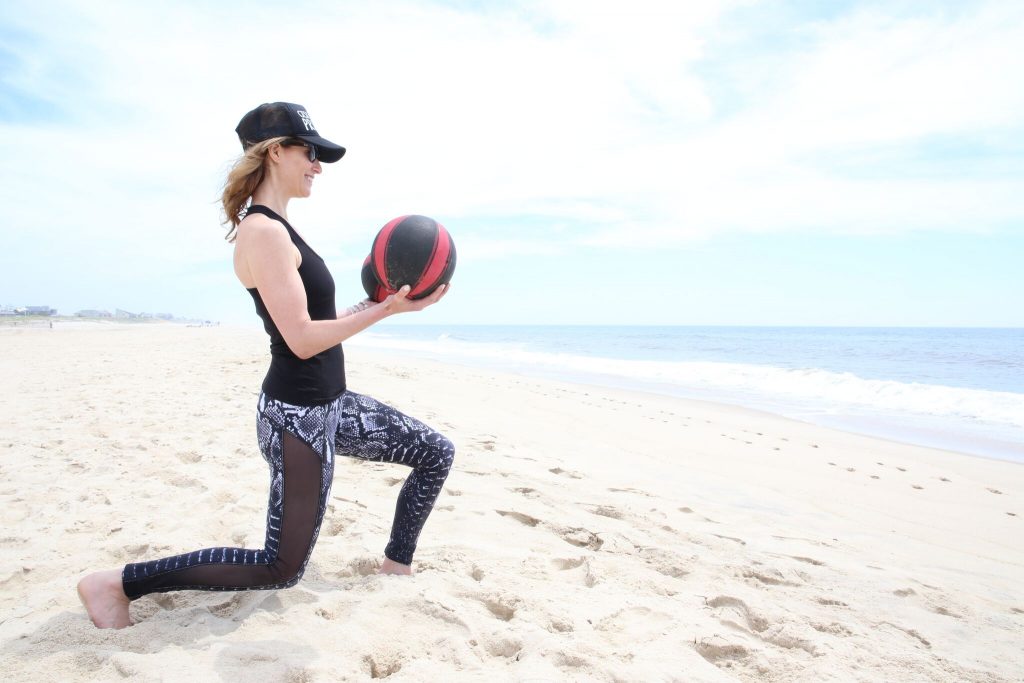 I don't need to plan big adventures with Orion in my life—he's all the adventure I need since you never know what's on deck.
To become one of Orion's star clients: askorion@icloud.com