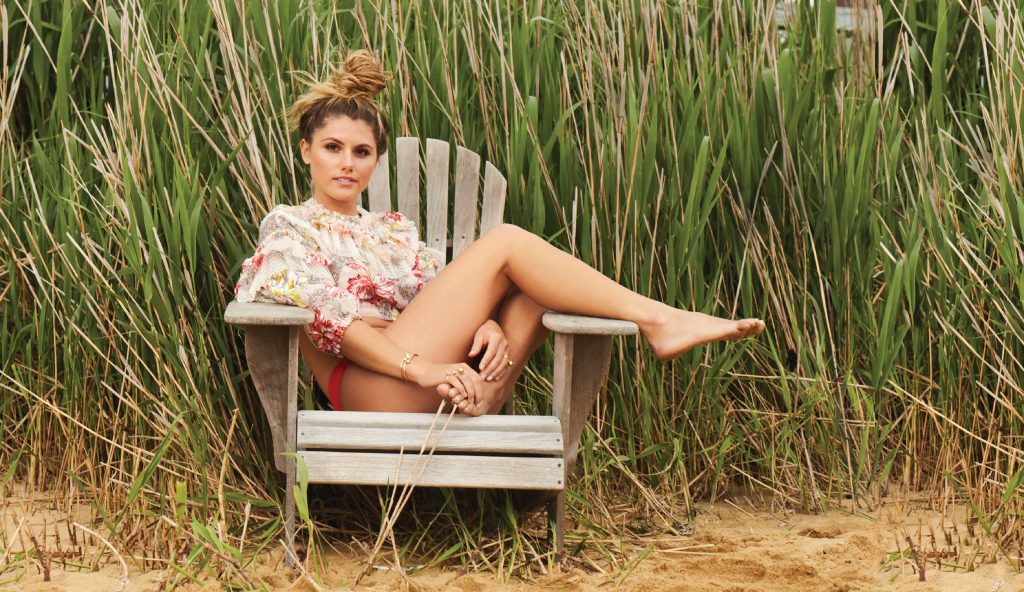 By Cristina Cuomo
I first saw our cover star, Quincy Davis, surfing at Montauk's Turtle Cove five years ago. I was just a beginner watching in awe as this petite teenager's sprightly frame glided along the waves. Five years later, she is still gliding and riding high, in demand as a brand ambassador for beauty and sportswear lines—even Annie Leibovitz shot her for a Corcoran campaign—and making her rounds on the pro circuit. But back home in Montauk where her parents are some of the most respected designer/builders on the East End (her mother, Paulette Davis, was one of the design forces behind the 10-year-old Surf Lodge and Ruschmeyer's), she's just the girl next door who shreds whenever there's a swell.
Family friend and fellow surfer "Auntie" Bethany Mayer, who is married to sculptor Rogan Gregory and is the owner of local stores Surf Bazaar and Botanica Bazaar (along with Leilani Bishop), sat down with Quincy and me after the young star's photo shoot at the Montauk Yacht Club to talk about making healthy choices, living in Montauk, and the secret to well-being.
CRISTINA CUOMO: You two have known each other since Quincy was a child.
BETHANY MAYER: I've known Quincy and her whole family since before she probably knew I existed. She was busy surfing.
QUINCY DAVIS: My mom and Bethany are really close friends. Growing up, I looked up to both of them, and wanted to be around them all the time.
CC: Do you surf together?
QD: I don't think we've ever surfed together.
BM: I'm way behind Quincy.
QD: I don't longboard too much. I just got a new longboard for my birthday, so I want to do that.
CC: You learned to surf in Montauk, and your mother also told me she would take you to Rincón in Puerto Rico during holidays.
QD: Yes, my whole family surfs. I started surfing here, and we were able to escape the winters in Puerto Rico.
CC: What is it about surfing that makes you feel so great?
QD: I've just always felt my best in the water. I always feel better after I surf, no matter what. It's also great that I can do it with my family.
CC: Where is your favorite place to surf in and around Montauk?
QD: I like it more out east, by the lighthouse. It gets a bigger swell there.
CC: One dress you brought today, which you sell at Surf Bazaar, is from my favorite designer, Ulla Johnson. You went to college together?
BM: Yes, at the University of Michigan. She's family. Our kids are friends. And our careers followed the same path.
CC: You opened your store, and she was launching her fashion brand?
BM: Yes, back in the mid 1990s, there weren't really a lot of boutiques and small designers, but very talented women were on the side creating their own designs while working for larger fashion houses. We decided to open up a store to support all of our friends who were working in the fashion industry, and Ulla was one of those women who were going off on their own, and are still around. It was an exciting time in New York for fashion, doing it small, and seeing how everyone grew—similar to watching Quincy grow from a young girl to the woman she is today.
CC: Quincy, what have you learned from Bethany over the years?
QD: I have always noticed how hard Bethany works. I really admire that. She is so unique. I love her sense of style. She is an amazing mother. Her children are adorable and so sweet. Anything you see from Bethany's store, you know it's hers—it has her unique style, pops of color.
CC: Have you been to Bethany's store in Amagansett, Botanica Bazaar?
QD: Yes, but I can't go in there, I want to buy everything!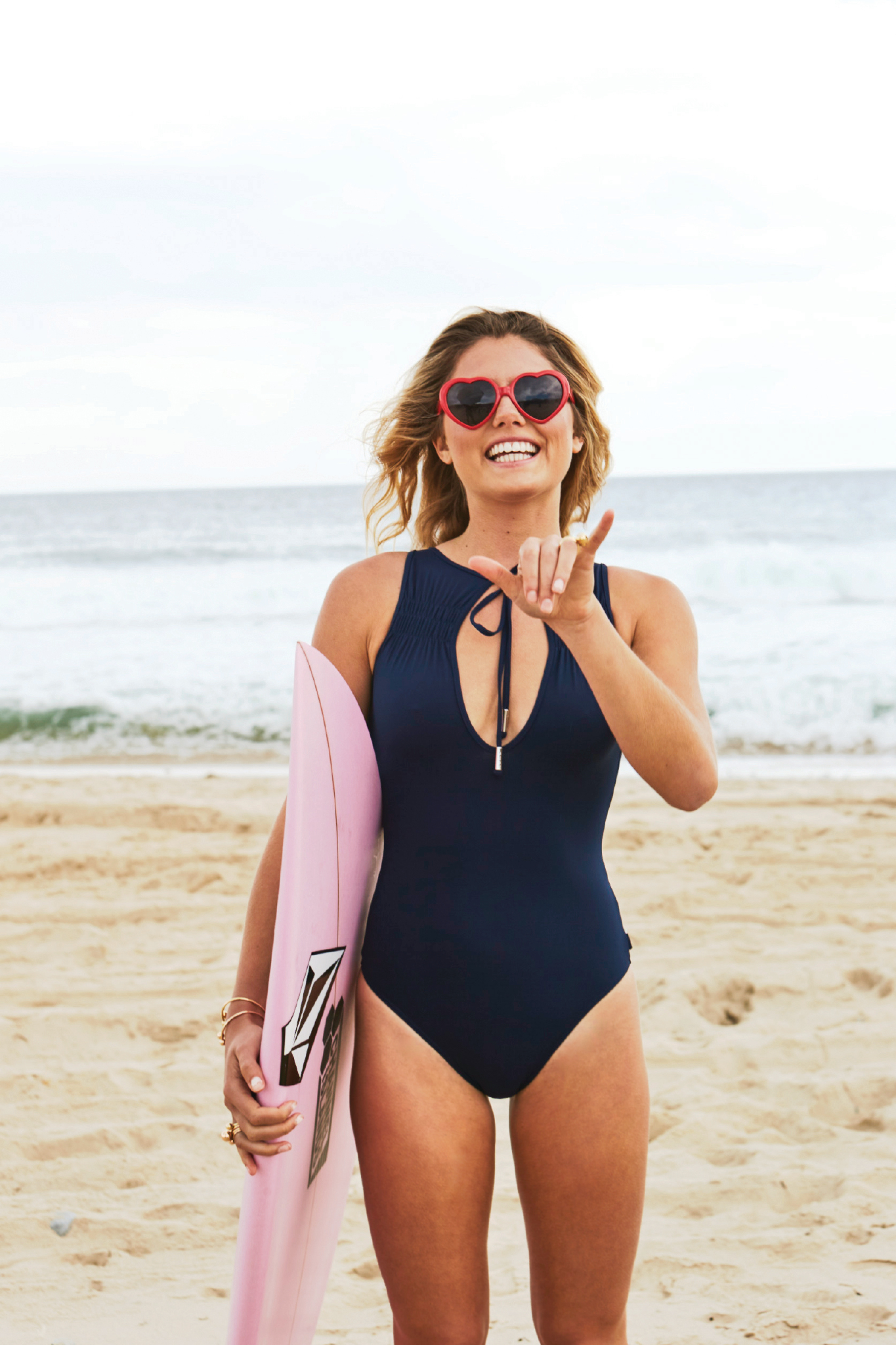 CC: Bethany, you are a pioneer in that wellness space in the Hamptons. Nothing like your store existed before.
BM: It just kind of—no pun intended—organically happened. My partner, Leilani Bishop, and I both grew up in a very natural, outdoors kind of lifestyle. Me more into camping, in a Canadian way, and her more the Hawaiian way. As mothers, this just seemed a natural thing for us. People in the community felt like this would really translate, and I'm so happy that it has.
CC: When you go in there, you become aware that everything you're putting on your skin is as important as what you put in your mouth.
BM: Your skin is your largest organ, but you just don't really think that through as you're layering things onto and into your body.
CC: What sets the store apart?
BM: There are people out there who do different collections and approach health, beauty and wellness the way we do, but we really try to create a pharmacy environment—not only do we have beauty products and makeup that's organic, but we also have tinctures and homeopathic medicines.
CC: Have you helped people?
BM: I won't say we are healers, or that we replace doctors, but I've used a lot of the different products, and also we work with our friends. If Quincy is interested in trying something, we get feedback from her. We're building a knowledge base in the community. It's a group effort.
CC: How did you develop the concept?
BM: It's kind of the way I live my life. My family and my children inspired me to think about what I am putting in and on their bodies.
CC: What advice would you give to your younger self about issues with wellness?
BM: Drink more water. You have to use very pure products. Coconut oil works for everything. So when we were opening up the store, we were thinking we should just open up and sell water and coconut oil. It's that simple thing: Less is more. But I would tell my younger self to share more of my experiences, especially when it comes to natural products and beauty.
CC: Quincy, what do you do to keep your skin glowing, and your body so fit and healthy?
QD: I try to keep it pretty simple, but I use quality products, all natural. I'm constantly putting oils on my body and in my hair.
CC: Because the ocean dries it out.
QD: The ocean claims everything.
CC: What products do you recommend?
QD: I really love Tata Harper products for my face, castor oil for my hair—I put it on at night. It's kind of hard to get out, so I put it in if I know I'm going to surf the next day, because it comes out easier in the ocean.
CC: What about shampoos?
QD: Right now, I've been using Bumble and bumble.
CC: You are an ambassador for them, correct?
QD: I did a Summer Stories with them for their site. I went to Hawaii with a photographer and a model, and the three of us just explored around for a week, surfed and went to waterfalls. We wrote about it, did a little interview.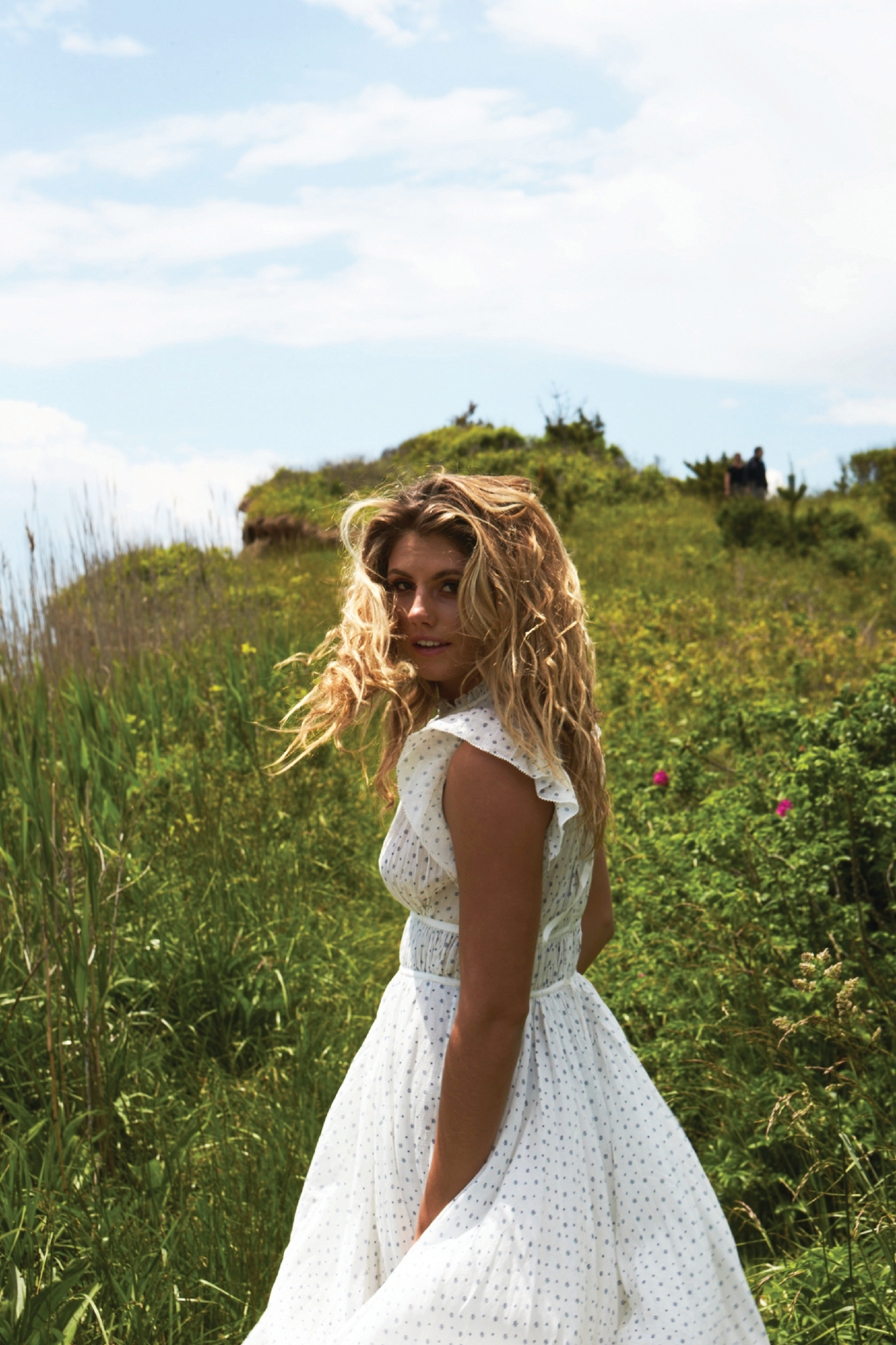 CC: You're also the name of a new nail polish?
QD: Yes, I just partnered with Dr. Dana Stern on a polish called 'Quincy.' She's from out here in the Hamptons.
CC: She designed a toxin-free nail polish. People don't realize how many toxins are in nail polish, or how bad they are. What color is it?
QD: It's a light pink, nude color. It's simple, natural.
BM: We sell it at Botanica Bazaar. That's another thing: We love supporting each other.
CC: What about your fitness routine?
QD: When I can't surf, I go to Tracy Anderson. I like to run and box, too. I mix it up. Anything outdoors is the best. Surfing is definitely the best workout.
CC: How do you describe your style?
QD: It's pretty simple. It's boho. I love all the dresses at Bethany's shop, and at night, a jacket and boots.
CC: Tell me about the new sneaker you designed.
QD: I have a sneaker coming out in the summer with Koio. It's a leather sneaker, but it has a summer vibe. I sent Bethany some designs I was working on to ask her for advice.
BM: We're carrying them. They're cute!
CC: From style to healthy food and product choices to fitness routines—they all come together in a synergistic way in your lives.
QD: The majority of the time I like to keep it healthy, but sometimes I like to get pizza.
BM: It's about balance. I like what I see in Quincy. She is very conscious, but not to the point where it limits her. She thinks about her body, and how to take care of it; she thinks about the water she surfs in. That's why we connect.
CC: How do you give back to that ocean that gives you so much?
QD: Less plastic!
BM: That's a big thing. At our stores, we really try to use glass or recyclables, or just reduce.
CC: Do you do beach cleanups?
BM: I've done plenty. With schools or with the Surfrider Foundation, there's always a good beach cleanup. Or, when I go for a run on the beach, I end up with garbage in my hand by the end of it. You just pick it up when you see it.
QD: Balloons are a big problem.
BM: We have a no-balloon policy at home. Paper lanterns are great; they disintegrate. We try to have fun and also be conscious about where we are and what we are doing. This is a small community out here, and we are all also pretty well traveled. We bring a lot of those experiences back here. It's always nice to come back.
CC: Traveling the world, one discovers small communities of people who live for a long time, only to die of old age, not heart disease, cancer, or the like. Community, friendships, are at the root of their longevity. It's nice to see how friendship, like between you two, can stimulate and foster ideas and actual businesses too. Quincy, where do you see yourself in 10 years?
QD: Hopefully, still living this lifestyle that I love: surfing and traveling. I love to travel, and then being able to come back to this special place.
BM: Longevity—I like to hear that I'll live longer than I thought!