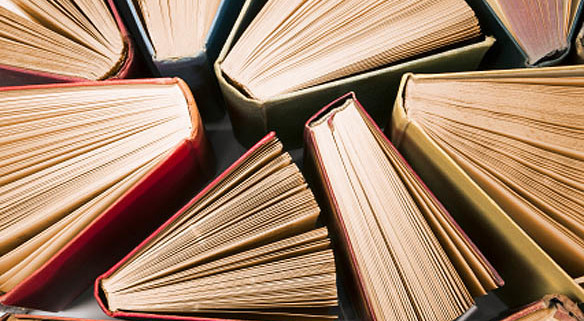 Cristina Cuomo: Tell us about your background, Natasha–what influences led you here?
Natasha Tiwari: I've always had a passion for education—my grandfather was a teacher and education was always highly valued in my family.
After studying psychology at university, I did Teach First in London, which is the British version of Teach for America. At 20, I was the youngest person in the U.K. to be invited to participate in the program. Then while I was completing my Master's study at University College London, I started tutoring, and my client list quickly grew. It was clear that there was something unique and transformative about my approach. As clients passed my name around their networks, I began to see the need.
CC: What are some of the services you offer?
NT: We help with a spectrum of educational goals: winning coveted places at elite schools and universities; overcoming challenges related to special educational needs; nurturing giftedness; and integrating students back into education after unexpected crises.
When clients come to us, we start with an in-depth assessment of the student. From there, we develop a strategic learning plan.
CC: Is tutoring one of your services?
NT: Yes. We can tutor a student in any subject, at any level. Our students range from 3-year-olds to post-college graduates.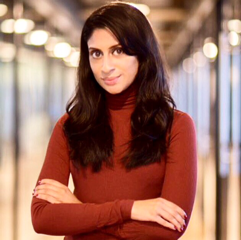 CC: Who makes up the Elevare team?
NT: We hire only the top educational talent. Our team includes 85 of the very best teachers, psychologists and consultants. The Elevare training program is proprietary and is tailored to each tutor's area of practice. Training is ongoing.
CC: But your clients are not just in the U.K., right?
NT: Right! We work with clients in the U.S., France, Russia, India, Hong Kong, Singapore and the United Arab Emirates. We routinely meet our clients in their home countries, wherever they may be.
CC: Can you work with students in person and via Skype?
NT: Absolutely; we do both regularly.
CC: One of the unique services you're bringing to the U.S. is helping American students navigate the process for admission to an elite school in the U.K.
NT: Yes. Many American students don't realize they can study at elite U.K. universities and that there are strategic reasons to seriously consider the opportunity.
When an American attends an elite university in the U.K., they are looked upon favorably for the diversity they bring to a British environment; plus they will develop an elite global network, which will undoubtedly serve them in their careers.
We've placed American students at competitive universities like Cambridge, Oxford and LSE (London School of Economics). For instance, if a student is considering studying the sciences at MIT, they can receive a parallel educational experience at Imperial College…and perhaps have a better chance of acceptance into the program.
CC: I've heard studying in the U.K. can be particularly advantageous for students who want to go into medicine.
NT: Yes. In the U.K., students can start their medical studies at 18; they don't have to undertake a pre-med program, then go on to medical school. Instead, they can graduate as a junior doctor at as young as 23 years old. Fees for international students are also less expensive than in the U.S.A.
CC: What is your success rate?
NT: One hundred percent of our clients get into the schools and universities they want to go to in the U.K.. Eighty-eight percent of our students who apply to Oxford and Cambridge are accepted: an unrivaled success rate.
CC: Besides academics, what else sets your program apart?
NT: We look at students holistically—taking into account all factors in their development. As such, we assess all the factors that have an impact on achievement: motivation, EQ and cognitive development. There are so many added challenges these days. Many students have increased anxiety levels and other areas of struggle and all these have to be assessed to truly help a child succeed.
We evaluate a student's learning style, any underlying challenges and strengths, and encourage potential that has not been previously cultivated. We work with them so they are motivated, enthusiastic and empowered. We also offer basic mindfulness and meditation techniques, which can also help maximize their academic ability. Our holistic approach combined with the Elevare methodology is evidenced in our results.
We also have in-house expertise in supporting students with addiction and eating disorders, as well as special educational needs, so we can give students the support they need to reach their full academic potential.
CC: Can you share a success story?
NT: We worked with one 8-year-old girl from a very creative family, who was turned down at her desired school. When we assessed her, we found she was academically at the level of a below-average 5-year-old. We worked with her intensively and after six months, she was above average for a 9-year-old: four years of school progress in six months! It was nothing short of miraculous. And she got into the school she wanted.
CC: Why did you decide to open an office in Manhattan?
NT: The calls we are getting from American families are all coming from the New York area. I believe that we can make a big difference for children here.
CC: How does wellness fit into your approach?
NT: We emphasize wellness,i ncluding exercise, meditation, sleep and diet, when assessing each child. We have a nutritionist on our team because I believe eating good food is key to having an active, inquisitive mind.
CC: How has wellness made a difference in your personal life?
NT: I've practiced yoga and meditation for nine years—I believe it has affected every aspect of my life and boosted my own personal progression. It informs the way in which I work with our clients and propel these children and teens forward.
Ultimately, at Elevare, my commitment is to change children's lives by opening up their academic opportunities. Understanding that children and teens need to be seen holistically is a fundamental part of this. Our proven success in admissions is the best affirmation and confirmation of this practice.
For more information about Elevare, go to elevarelondon.com or call 646-527-7337.