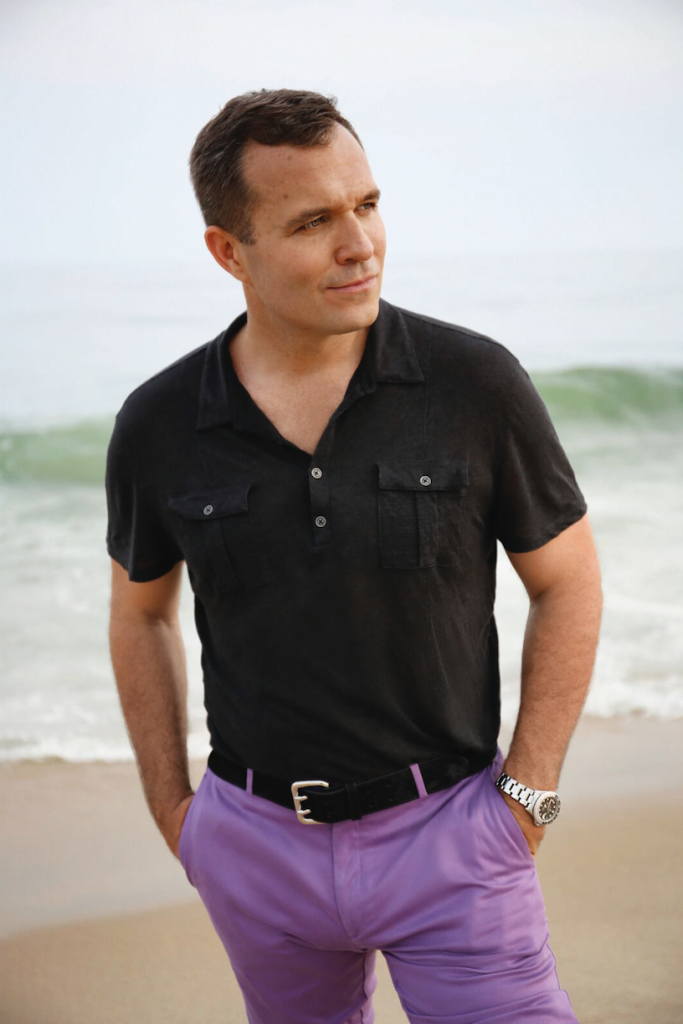 Someone once said the camera adds 10 pounds. But the 20 on top of that was all on me.
As former host of Good Day New York with Rosanna Scotto, I am constantly around delicious food from all over the city. But my real weakness, and what really layered me up, was candy. Have you ever wondered who's actually buying the jelly beans from CVS in February? Or Sour Patch Kids from the newsstand? Mike and Ike and Swedish Fish at the airport? Grown-ups like me, often egged on by the optimistic labeling, "A Fat Free Candy!"
Of course, I knew that it wasn't good for me. Especially that 5-pound gummy bear from Dylan's Candy Bar, the one Rosanna gave me for Valentine's Day. But I had the perfect solution to my candy infatuation: sporadic, fad dieting. Plus, I'd keep my suit jacket on, squint while looking in the mirror, and suck in my cheeks Blue Steel-style. That way I could fool myself that I wasn't a bloated 225 pounds on a 5-foot-10 frame.
At least I was working out, I thought to myself. Lots of pull-ups and weightlifting, because for me that was far easier than doing cardio. It also was part of the illusion—a bigger upper body distracted, somewhat, from my burgeoning belly.
My situation wasn't healthy or cute, and 2017 started with a renewed attempt to finally get serious about weight loss—unfortunately, with the same mixed results. That is, until a special guest appeared on Good Day: Dave Asprey.
Dave is a 44-year-old entrepreneur and bio-hacker from Canada. He was promoting his book, Head Strong: The Bulletproof Plan To Activate Untapped Brain Energy To Work Smarter And Think Faster—In Just Two Weeks. One of his goals is to live to 180 years old and, he believes, managing energy and cellular health is key to making that happen.
None of it was particularly captivating to me, especially the part about wearing special glasses before bed to reduce certain light rays to somehow sleep better. It seemed too weird, too impractical. I sensed the interview was getting stale, convoluted. It was time to mix things up. The back-and-forth between us then went something like this:
Me: You know what would help me sleep better? Not waking up in the middle of the night to go to the bathroom.
Rosanna: Try adult diapers.
Me: Oh that's a nice, pleasant suggestion, Rosanna. But Dave, have you figured out a way to not have that happen?
He actually had…and the answer changed my life.
Dave said he never woke up at night to go to the bathroom unless he had eaten something toxic—that toxins from food in your body awaken you even if your bladder isn't full. But, more importantly, he added, eliminating toxic foods would help me lose weight, and fast.
There was something about Dave I really liked. He was genuine and earnest. He was hosting an event that evening and I decided to drop by. The place was full of fans—great people. I met an ex-NFL player turned financier who had lost 30 pounds. He gave me the lowdown and I started delving deeper into the book. Lots of vegetables, protein—and stop with artificial stuff. Alcohol was very much discouraged.
I had heard some of it before, but not like this, not as powerfully. The key was mitochondrial health. I knew just enough about mitochondria to pass the 10th grade biology Regents test: "the powerhouse of the cell." Reading Dave's description about how they worked, how intricate and sensitive they are, and how taking care of them could revive not only our minds but our bodies, was inspiring.
He emphasized how bad food—especially sugar—can really mess up mitochondria. It didn't take much more that that. It made such perfect sense. I lost my physical craving for sugar pretty much instantaneously. And 25 pounds just seemed to fall away.
There's a lot more to Asprey's approach, but for me that was the key—a reminder of just how miraculous our bodies are, and that they should be treated with far more care than I had ever bothered to show mine.
I also kicked things up several notches with my trainer, a guy named Anthony Cimitile. I always kind of looked down on people with trainers, like, can't you figure out how to do this on your own? But Anthony got me to do things I didn't want to do. And when you leave one comfort zone, you can find yourself in a far better one. Like chilling on Egypt Beach in purple skinny jeans.