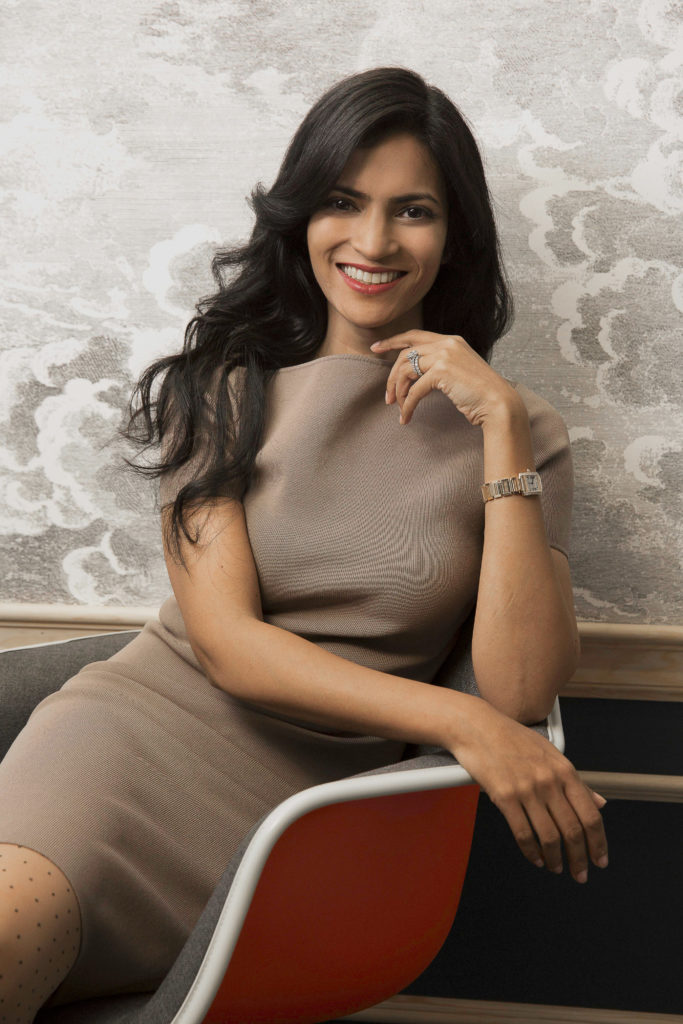 By Jamie Bufalino
It was while growing up in East London in the 1980s, that Rita Kakati Shah—whose parents hailed from Assam, India—got her first glimpse of what it means to be treated unfairly because of one's gender. "I noticed gender bias from some Indian friends of my parents, where girls were naturally expected to help their mothers clean up in the kitchen after meals and boys weren't," recalls Shah. "My own parents, however, brought my brother and me up as equals. We were both expected to work hard, clean up after ourselves and be accountable for our actions."
These days, Shah—whose professional history includes a 10-year stint in the notoriously male-dominated world of investment banking and a segue into the pharmaceutical industry—is helping women fight back against gender bias via Uma, a platform that helps women regain their status in the workplace after taking a career break to raise children.
"The motherhood penalty is very real," says Shah, who currently lives in New York City with her husband, Rushin, a hedge fund professional and two children, son Raahi, 4, and daughter Reia, 2. "When my son was born, I was faced with the decision of whether to stay at home and raise him or return to work," she says. Shah decided to take almost four years off to focus on being a mom, but when she was ready to get back to work, she found that her job prospects were greatly diminished. "There was a fixation with the gap on my résumé—it was almost like everything I had done professionally in the past was irrelevant," says Shah, who felt as though potential employers suddenly viewed her as no longer ambitious and as "a quitter."
With Uma, Shah is trying to counteract such institutional ignorance. Since making the leap from being a stay-at-home mom back into the executive ranks of a company can be daunting, Uma provides educational workshops, networking events and a job-placement service that sets up clients with paid internships (or "Umaships," as the company calls them). "We guide you through your emotional and wellness journey, provide career counseling, as well as résumé-building and interviewing techniques," says Shah. "Our talent pool is unlike any other—they're highly accomplished, well-educated and productive, with the added skills of patience and flexibility stemming directly from motherhood."
Although Uma is still in start-up mode, Shah has a grand vision for its future. "We've clearly hit a nerve in the market, given the response we've seen from both career-break women and companies," says Shah. "As we grow in New York City, we hope to expand to other cities across the U.S. and ultimately around the world, too."
Ultimately, Shah is hoping Uma can help as many women as possible embrace the qualities of her company's namesake. "The Hindu goddess Uma is a daughter, a mother, a sibling and a wife, depicting all the different roles we as women fulfill," explains Shah. "She represents strength, courage and confidence. We want women to be bold, take charge and to be true to themselves." After all, says Shah, "The best experience for any role is motherhood—it literally prepares you for everything."
To learn more about Uma, visit its website here.