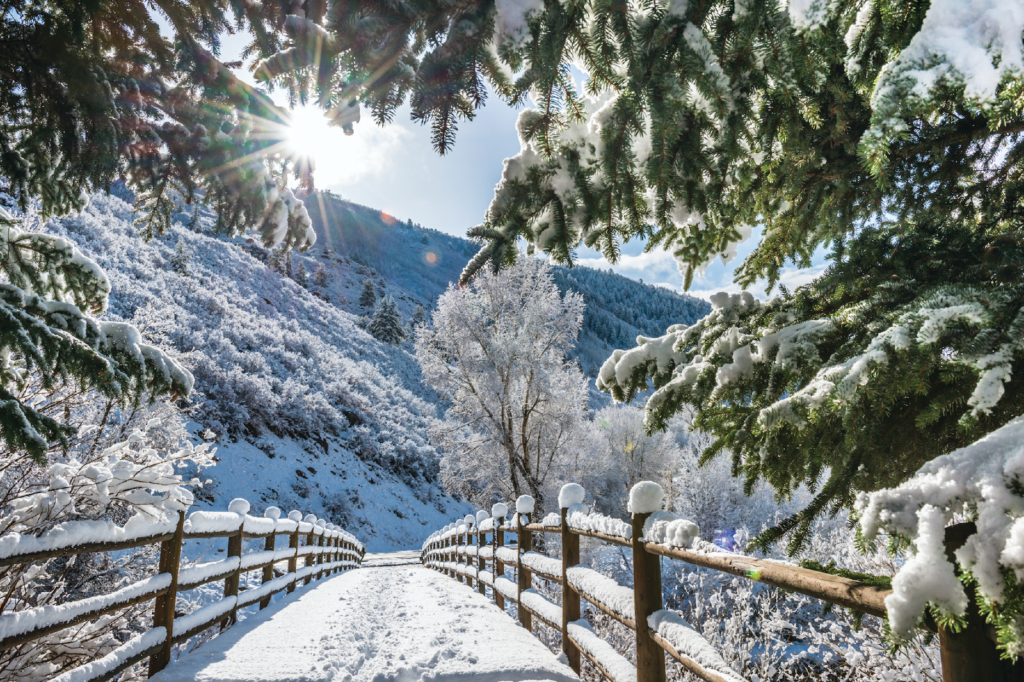 The Yin/Yang compass at the Snowmass Rim Trail
Snowshoe the 1.3-mile switchback to the Snowmass Rim Trail to arrive at the iconic and sacred giant marble Yin Yang platform, otherwise known as Spiral Point. The nearly 360-degree views showcase the panorama of the majestic Elk Mountains, the white-striped Mount Daly and the alluring 14,137-foot Capitol Peak.
Aspen Chapel
Every Monday morning, Nicholas Vesey, the Minister at the Aspen Chapel, leads a guided meditation from 8:15-9:15AM. Meditation cushions provided. Free to all. 77 Meadowood Drive, 970.925.7184, aspenchapel.org
Aspen Shakti
Get inspired and centered with this mindful community through a variety of offerings for many paths of interest and abilities. 535 E. Hyman Avenue, 970.925.1655, aspen shakti.com
Smuggler Mountain Platform
A local favorite and for many a lunchtime ritual, hike the Smuggler trail during the "off" hours of the day (sunrise and sunset) straight to the top, where a wooden platform with benches await. Take a seat and a deep breath. Revel in the vista before your eyes.
Solo Gondola Ride up Aspen Mountain
Nothing beats a solo gondi ride. Enjoy the 15-minute silent ride to the top of Aspen Mountain as you gather your thoughts and find gratitude above the treeline.