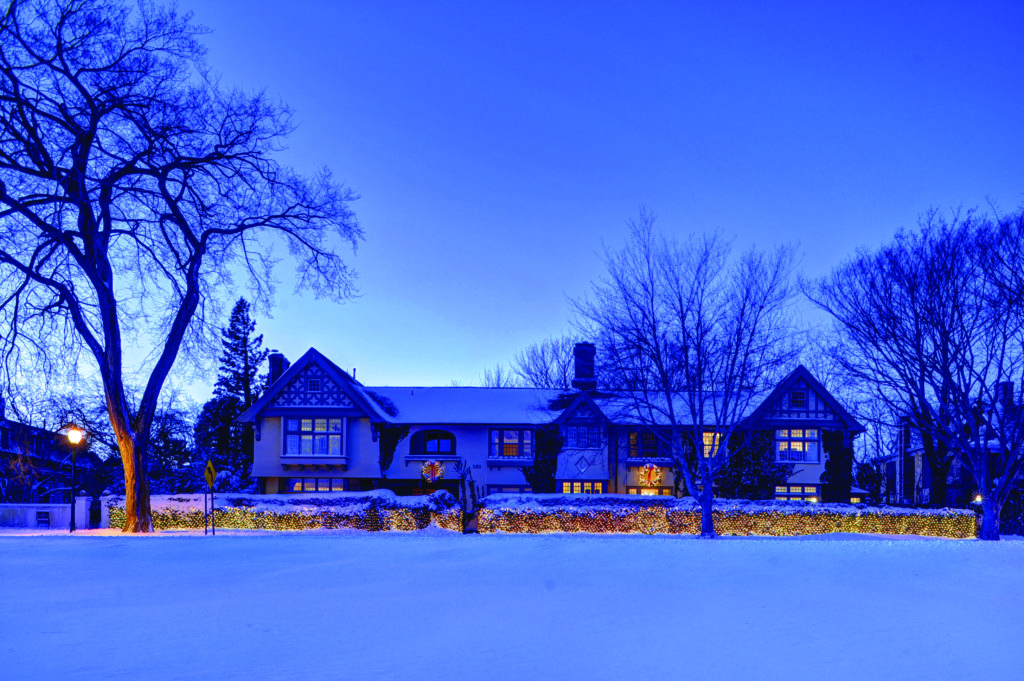 By Charlotte DeFazio
What would you expect to find walking into a home from the 1600s? Exposed wood, brick chimneys, classical molding—all the details of early colonial settlement in America. The Baker House, built in 1648 by sea captain Daniel Howe, still typifies Cotswold-inspired architecture almost 370 years later, but there is something starkly juxtaposed with that old-world charm—the exquisitely modern spa facility. It's almost a shock to find such a pristine, contemporary state-of-the-art setting hidden beneath (take that literally, since the spa is located in the basement) the floral drapes and démodé couch cushions.
Innkeeper Antonella Bertello-Rosen, who runs the B&B with her husband, Bob Rosen, says, "Unlike most spas where you are confined to a small room, ours provides the entire large room for guests to be transported to another place mentally, physically and spiritually. The noise of daily life washes away, and it's easy to find your true self. I find that I can meditate beautifully here. We are also fortunate to work with some of the most qualified therapists in the Hamptons who love to work in our space." That large space, complimentary to all guests, contains a swimming pool, sauna, steam shower, Jacuzzi, changing room and full bathroom. It can be reserved for private use or for the variety of spa menu offerings, which include massages, reflexology, facials and Body Polish—aka heaven for dry, cracked winter skin. For two-day couples retreats, there is a new Romance Package (from $865) which includes a couple's Swedish massage, one hour of private spa use, a later check-out time and more.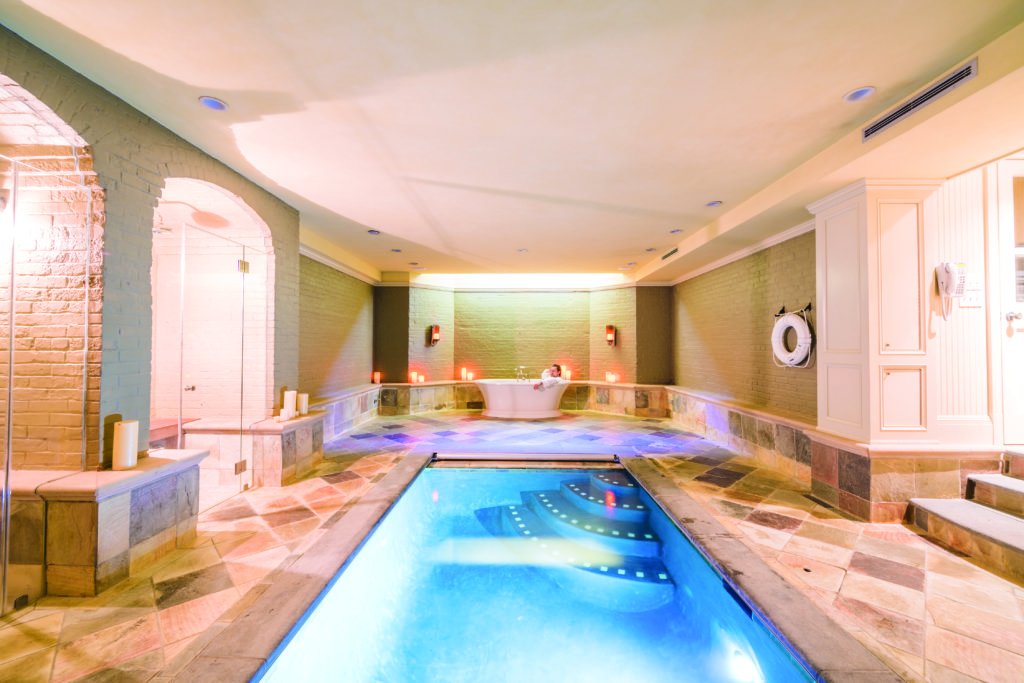 While wading in the pool or lounging in the bath, you might notice subtle structural details that evoke history: The brickwork was discovered during excavation of the foundation to create the spa. And the glass-enclosed showers sit within two brick arches that support the building's south chimney. So, despite the all-modern facilities, a piece of the past lives on. If you prefer to keep active, all guests are provided free passes to the East Hampton Gym (a short walk away), though in wintertime you'll also find exercise—and fun—at the Buckskill Ice Rink (a five-minute drive). Or just grab a new read from Bookhampton on Main Street and cozy up next to the Baker House fireplace. Two-night minimum room stay from $1,150. 181 Main St., East Hampton, New York; bakerhouse1650.com