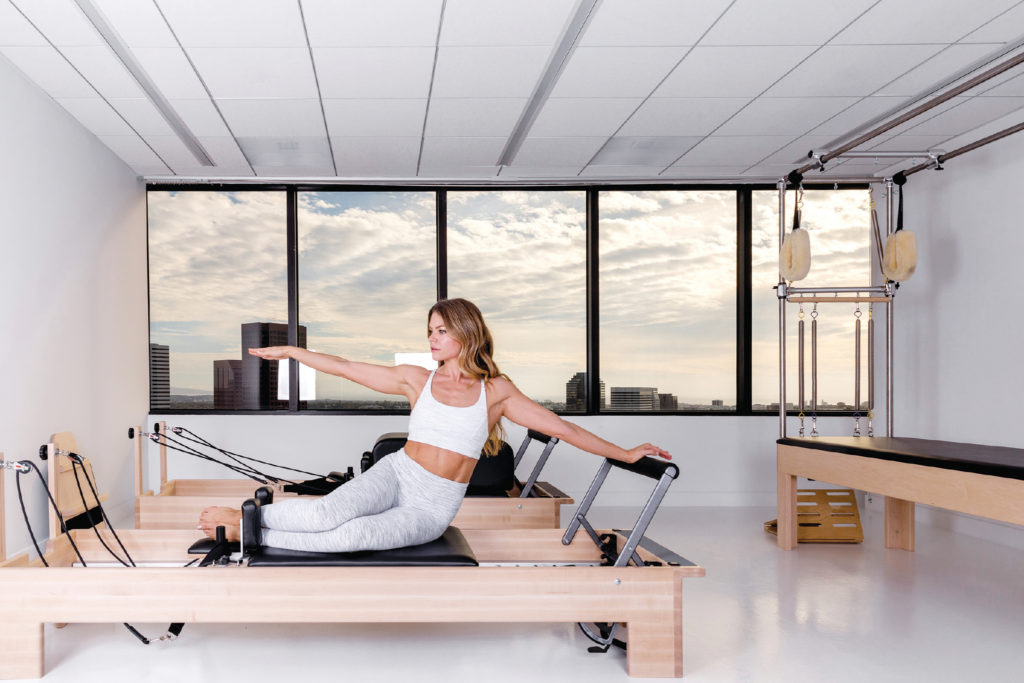 Where did your quest for the ideal West Coast location lead you?
I knew LA's Brentwood area would be the perfect neighborhood for our first West Coast outpost, and searched endlessly for a space that reflected our signature light-and-airy aesthetic. We worked along with our team of talented architects and designers at KGBL in New York to create a beautiful, serene space for our clients to focus on mindful, healing movement. The studio is perched on the 10th floor, with vistas of the Pacific. It's an incredibly tranquil and private oasis.
What classes can both loyal and new clients expect to find?
We're offering private Pilates and Duet Pilates in our Brentwood studio. Instructors craft in-studio sessions, utilizing our gorgeous equipment and props to be both unique and effective. Outfitted with extensive training, my team is able to totally transform bodies with corrections, cues and exercise choices that create lasting change.
What made you decide to expand to the West Coast?
For years, our bicoastal clientele has been asking us to open a studio in LA. They craved the personal attention and hands-on corrections offered in our customized private sessions on the East Coast, and weren't finding it elsewhere. I flew to LA to offer support for clients as they prepared for events and photo shoots, or had weekly Skype sessions with them to stay on course. Also, I was raised in LA. Opening a permanent studio on the West Coast felt like a very organic progression. 11611 San Vicente Blvd., Suite 1030; erikabloompilates.com