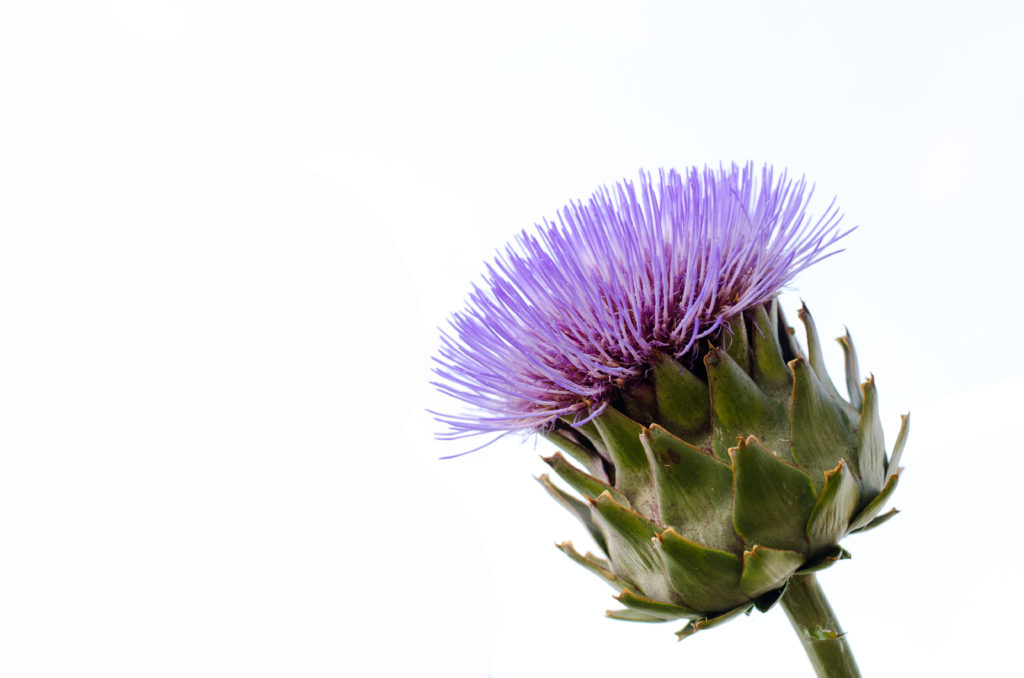 By Hilary Stunda
What inspires the dishes on your exceptional menu at Bosq?
Using wonderful products that are full of flavor. Products that do not require a myriad of other flavors to take away from their natural beauty. In the David Lean movie Lawrence of Arabia, Lawrence was asked, "What is it that attracts you personally to the desert?" His answer, "It's clean." This has inspired me from the moment I heard it. Presenting the true naked beauty of a product is the height of execution and presentation. Of course, we cook seasonally and we cook with what is available locally. Also, I am deeply opposed to serving asparagus in December. It doesn't belong then, your body doesn't need it then.
Is Bosq farm to table?
I do not proclaim to be farm to table. I buy from these sources (preferably local) because they taste the best. Flavor is king, and fortunately, great flavor is a byproduct of clean food and farms and ranches where it is grown without hormones, pesticides and chemicals. I have to mention the products we get that are not grown on farms and ranches, but rather truly from the wild, right outside our doors. We love to forage for watercress, cattails, berries, rose hips, mushrooms, pine needles, as well as stinging nettles, dandelion greens and hollyhock—the list goes on.
What makes these foods so good?
The high-altitude soil and grass play a huge role in the flavor profile of the animals raised and slaughtered, but more so, I believe, are the passionate farmers that seek to grow the best products they can. We cook with the best products obtainable, and with that you get healthy food. To take these products to the peak of their beauty and flavor, we do not use inferior food products and cooking techniques. We are craftsmen dedicated to our craft.
TOP 6 LOCALLY SOURCED SEASONAL INGREDIENTS
DELICATA SQUASH, Osito Orchard, Hotchkiss
The thin skin of this fall squash is edible, unlike many other hard squashes where the skin is thick and not palatable. Roast it naked in a hot 400 ̊F oven for 20 or sominutes and the flesh is soft with a nutty, slightly sweet flavor and the skin has a beautiful crunch.
SYLVETTA ARUGULA, Thistle Whistle Farm, Hotchkiss
This excellent arugula is far from the commercially grown variety. Dark green, thin and spindly with a wild aesthetic, the rich flavor supersedes any arugula I have eaten. You taste and feel the intensity of nutrients.
CARDOONS, Zimmerman Farms, Hotchkiss
It looks like a prehistoric celery from the wild. In actuality, it has a flavor profile much like an artichoke.
ARIZONA CITRUS, Armistead Farms, Mesa
It's not local, but it is conscientiously farmed using responsible methods. Farm Runners, our greatest link between the plantations of Crawford, Paonia, Hotchkiss and Aspen bring wonderful citrus crops to our doorsteps.
FRESH GREEN CORIANDER SEED, Sustainable Settings biodynamic ranch, Carbondale
It has such deep, fresh flavor, of course, resembling cilantro but more sweet and spicy.
9-YEAR-OLD DAIRY COW from a biodynamic pasture, Sustainable Settings biodynamic ranch, Carbondale
You have no idea how amazing it is. The fat is pure gold in color, the meat is tender, flavor rich and well marbled—it tastes like no other beef you've eaten.