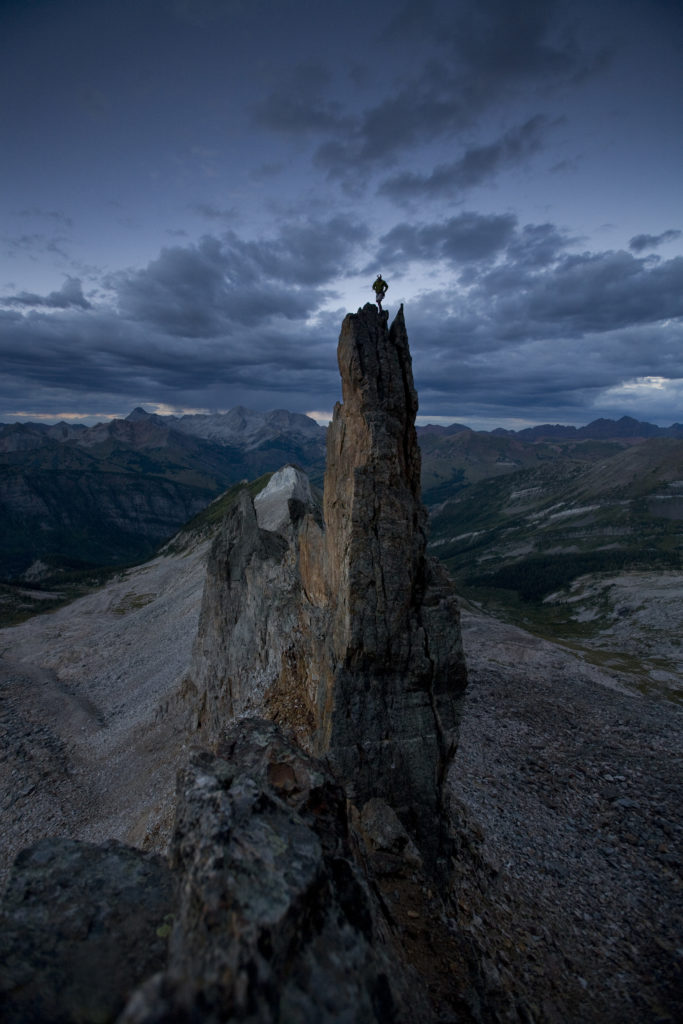 By Laurel Miller

Being a chef is stressful, mentally and physically. Long hours of standing, lifting and performing repetitive tasks, and irregular eating habits and mindless snacking take a toll. For Aspen Skiing Company (SkiCo) Culinary Director Jim Butchart, 45, it was his recovery from back surgery several years ago that compelled him to make a lifestyle change. "It started as a means of taking care of my aging body and rebuilding strength," he says of his decision to start working out at Aspen CrossFit, along with his executive chef, Andrew Helsley. After morning CrossFit classes, the pair would ski up to one of the restaurants. "It's a fantastic way to get in some exercise, catch up on operations and clear our heads," says Butchart.
On days off, Butchart skis with his family or takes in a back country hut trip. "The 10th Mountain Hut System is incredible, and I love every aspect of it, from planning the logistics to melting snow for water. It really brings out my inner kid." Butchart's emphasis on wellness extends to on-mountain dining options. "We've made a special effort to include healthy items. Cliffhouse at Buttermilk has fresh juices; Elk Camp at Snowmass has local vegetables at the salad bar."
For Mark Hardin, chef/owner of Basalt's Field2Fork Kitchen, the backcountry offers year-round respite (dark chocolate and candied "pocket bacon" he makes himself provide energy; he hydrates from a thermos of tea—such as Basalt's Two Leaves and a Bud—with local honey). To refuel after skiing, Hardin has effervescent probiotic tea from Basalt's Dragonfly Jun on tap.
"The lemon ginger elderflower helps with recovery," he says. For chef/restaurateur Mark Fischer of Carbondale's Phat Thai and The Pullman in Glenwood Springs, a love of food is balanced with a passion for extreme sports. Although he's nearly 60, Fischer was until recently a CrossFit competitor, and remains an active participant in long-distance bike races like the Leadville Trail 100 and Breck Epic, as well as the notoriously gnarly Elk Mountain Grand Traverse ski race.
When he's not off-piste or in the backcountry, Fischer fills up on the Blue Plate Special (artisan bread, housemade ricotta, kale, egg) at Silo in Carbondale, or cooks his own cold-weather fare, like cage-free eggs from Sustainable Settings. "The flavor is better, but there are other benefits, too, like a smaller environmental impact and supporting the local economy," he says. "I also feel it buys me a certain amount of good karma—and who doesn't benefit from having that?"