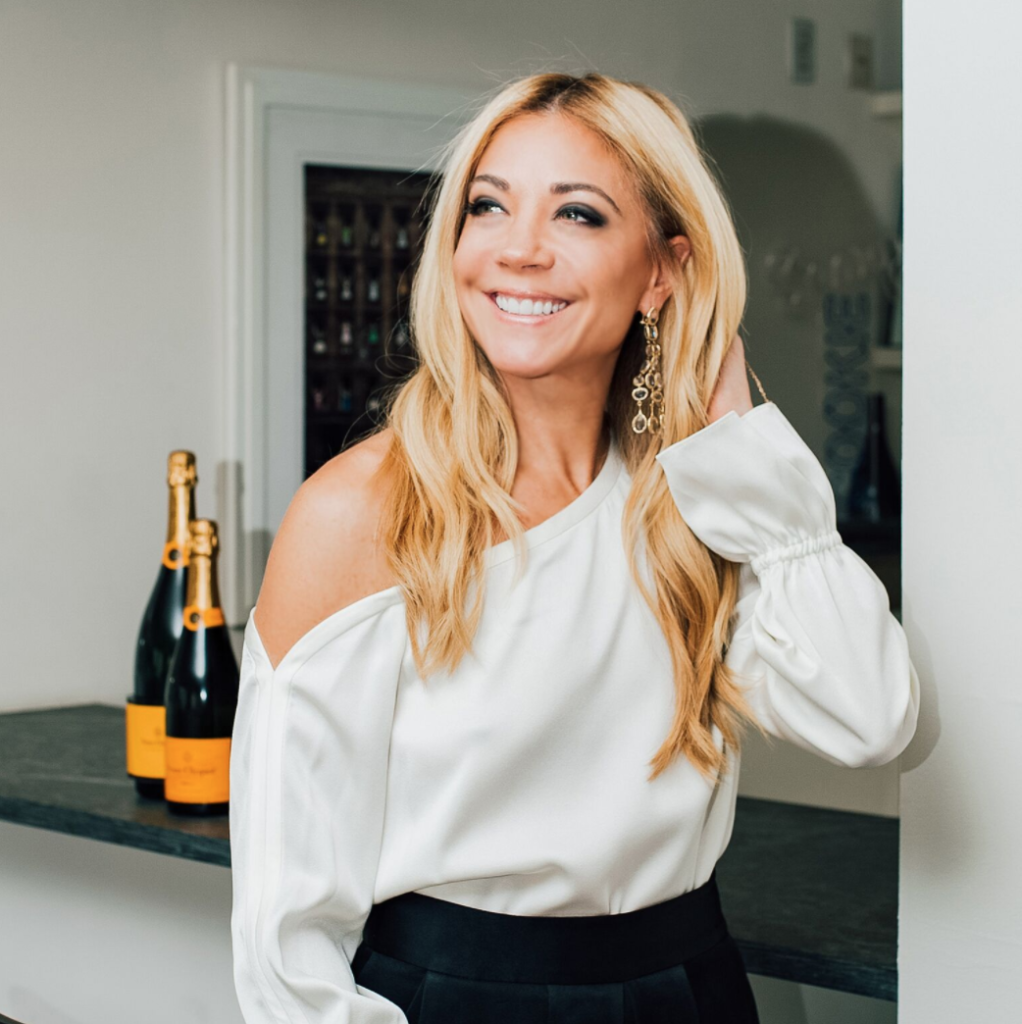 By Jim Servin
Being sexy and confident are style musts, says designer Ramy Brook Sharp, whose ingenious and inspired day to night fashions are favorites of Cindy Crawford, Mila Kunis, Selena Gomez and Emma Roberts. "Wellness is all about the inner self," says Sharp. "Clothes are a way to bring the inner self out into the world."
A New Jersey native and former Grey Advertising media planner, Sharp found a niche in fashion as a young mother needing clothing that could make an effortless segue from morning to evening. In 2010, she introduced her first line—six tops and one dress in beautiful silk fabrics—which led to a breakthrough order from Bergdorf Goodman. The response was instant—women loved her fluid, dressy tops that were still daytime-appropriate.  Ramy Brook is sold in over 300 stores, including Saks Fifth Avenue, Bloomingdale's and Neiman Marcus. Her full ready-to-wear collections includes pants, jackets, sweaters, jumpsuits, tops and dresses. She has a boutique on Prince Street in Soho, New York, and has partnered with Barry's Bootcamp, SoulCycle on lines of après post-workout wear.
"I wanted women to feel sexy," Sharp says today of her design mission.  "Clothes are a vessel. First impressions come from the way you look, the way you dress. These clothes make me feel strong and confident."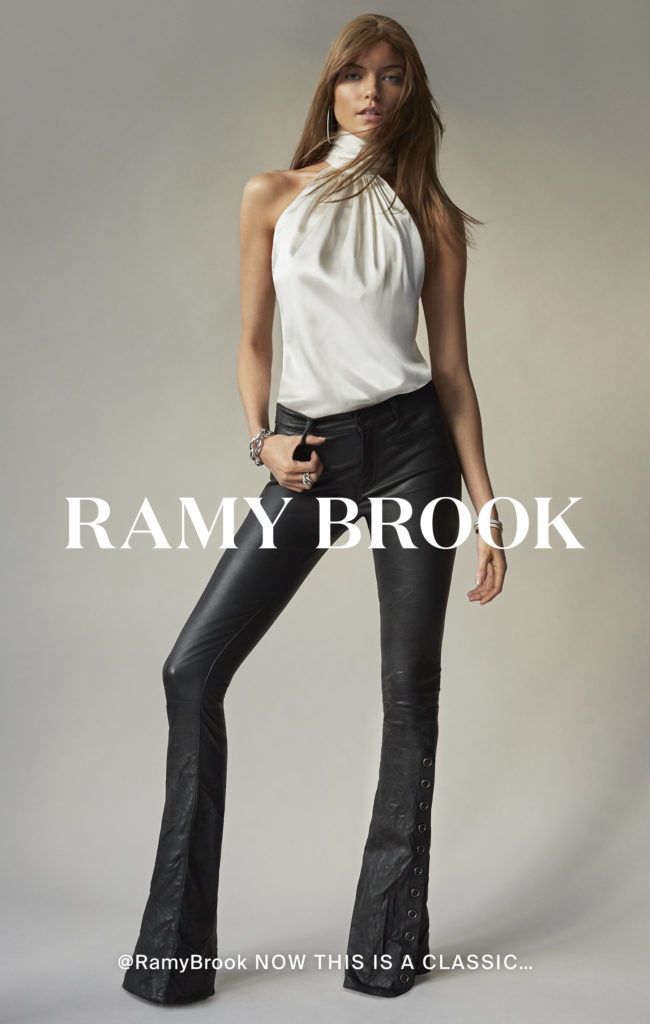 When it comes to wellness, Sharp cares for body and soul by organizing team morning workouts. "I always exercise with a friend," she says. "That way it's more social, we can keep up with each other, and it motivates me to get to the gym." Vacations offer a time to take wellness to the next level: that's when Sharp will indulge in massages at Nizuc in Mexico and The Four Seasons in Anguilla.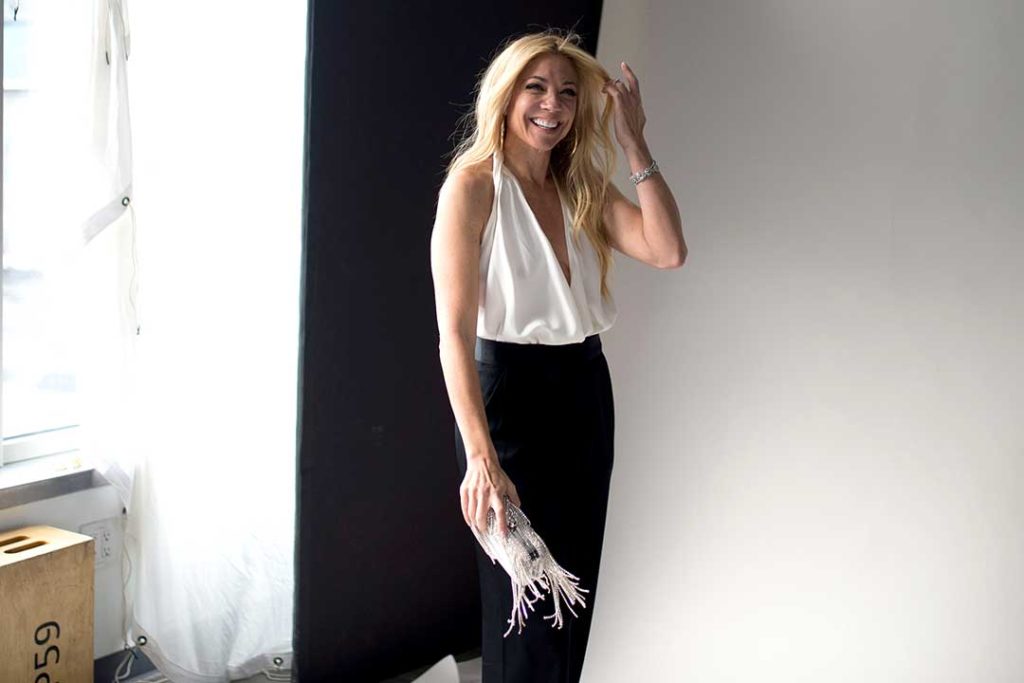 Like her heroes Diane von Furstenberg and Donna Karan, Sharp connects authentically with her customers. The two iconic designers  "are women who are at the forefront of their own lines, delivering what women need," Sharp says. Karan "draped, soft flowing fabric, often cut lower than some other designers. You could dress it up with jewelry and wear it so many places." DVF "is an inspiration to me on so many levels. Family is very important to her. She's a philanthropist. She's always striving to do something new, she evolves with the times."
Closer to home, Sharp's biggest inspiration is her mother, a former 6th grade teacher who bought McCall's patterns and whipped up clothes for her kids based on photos she'd see in fashion magazines.  "She's a stylish woman who did it all," says Sharp. "She worked full time and raised three girls to be strong, smart, kind and confident." ramybrook.com