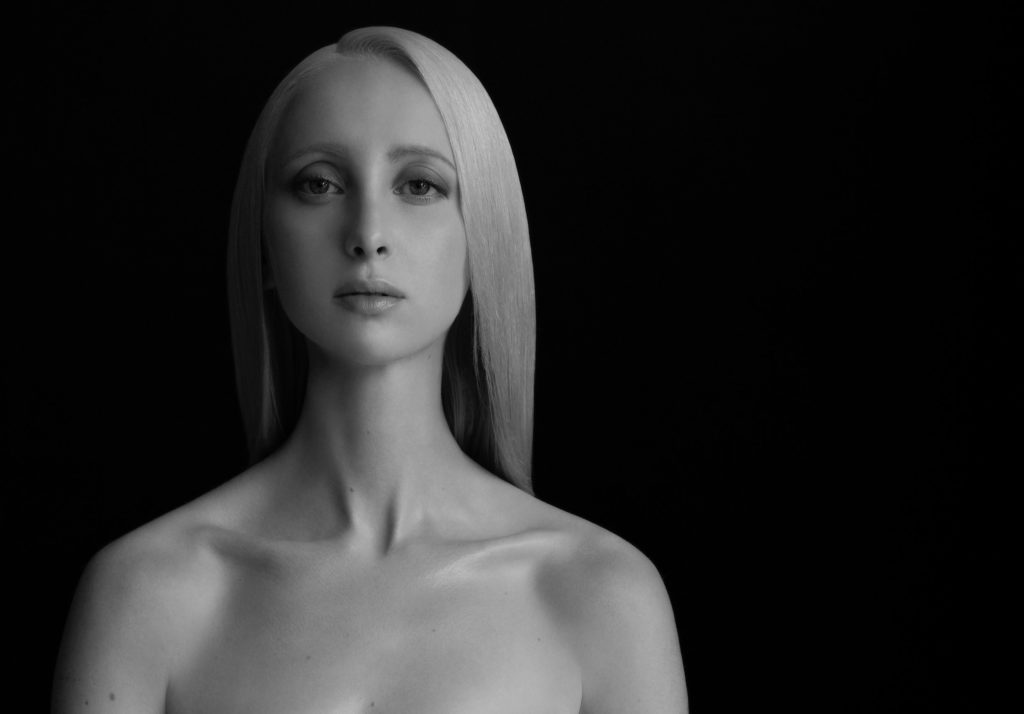 My skin was destroyed by bad skincare. And the destruction wasn't caused by the cheap synthetic stuff at the drugstore. The destruction was done by the high-end department store brands, the natural brands, and the dermatologist-formulated and recommended brands. The products marketed as antiaging, as anti-acne, as anti-harm all turned my skin from glowing and flawless to a road-rash mess, and did such damage that I got acne for the first time in my life at 25 years of age.
And when I bought the anti-acne products, my acne only got worse. I didn't understand what I was doing wrong, because by all indications, I was doing what was right: washing my face, using anti-acne products, and moisturizing.
While I was experiencing my first skincare crisis, I was earning my master's degree in cellular biology. I was specifically studying extracellular matrix biology, which involved learning about what upregulates (or downregulates) collagen, elastin and hyaluronic acid in skin. Since I was obsessed with my skin at this time, I decided to take on a research project involving antiaging biology and skincare.
What I found in my research was shocking: all of my antiaging skincare contained age-accelerating ingredients. All of my anti-acne skincare was making my skin weak, damaged, clogged and infected. All of my natural skincare contained cytotoxic agents.
The skin-damaging agents ubiquitous in my skincare weren't some obscure ingredients. They were ingredients everyone has heard of: essential oils, fragrances, terpenes such as linalool and eugenol, sulfates, gold, denatured alcohol, physical scrubs and polishes, enzymes, retinol, vitamin C, lemon, witch hazel, rosewater, flower extracts—the list goes on and on.
I found that even the few products that did not contain the above ingredients were not properly formulated to make skin healthy, and certainly did not have the ability to be classified as 'antiaging'. Products either contained a high concentration of inflammatory oils without an inflammatory oil counterpart; contained inferior ingredients (such as glycolic acid instead of lactic acid); had too many ingredients so the concentration wasn't high enough of any particular ingredient to have an impact; or there was a complete omission of preservatives, which can cause microbial growth both in the package and on your face.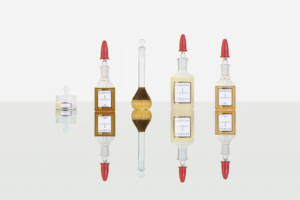 Even the dermatologist made my acne worse by prescribing antibiotics. When I went off the medication, the bacteria causing some of my acne came back with a vengeance because of antibiotic resistance. Furthermore, the antibiotics didn't heal my skin; they were just a Band-Aid over a more serious issue. All I could find in skincare and from doctors were Band-Aids, products that treated a symptom. I needed a cure.
The need for a cure from a true skincare line was clear, but I couldn't find one, so I made my own. I researched, experimented and tested extensively to develop my first two products: No. 9 Daily Chemical Exfoliant to heal and strengthen my skin, and Serum Bioluminelle to provide my skin with nutrition. Then I made a cleanser, Oil Dissolution Theory, to prevent the oils from being stripped from my skin (which can cause wrinkles and acne) and UV-R Serum to protect my skin cells' DNA from age degradation. My acne was gone in three weeks and my skin was glowing. I knew that skincare was my path in life and OUMERE was created.
Today I am OUMERE's CEO, CSO, formulator and manufacturer. My company was founded on my beliefs of what skincare should be. I believe in better skincare. I believe in scientific rigor. I believe in powerful natural ingredients. I believe in results. OUMERE products are the culmination of my skincare beliefs, and the results speak for themselves.
Meet Wendy Ouriel on April 7th at our PURIST POP UP at Westfield Century City in LA (10250 Santa Monica Boulevard). oumere.com