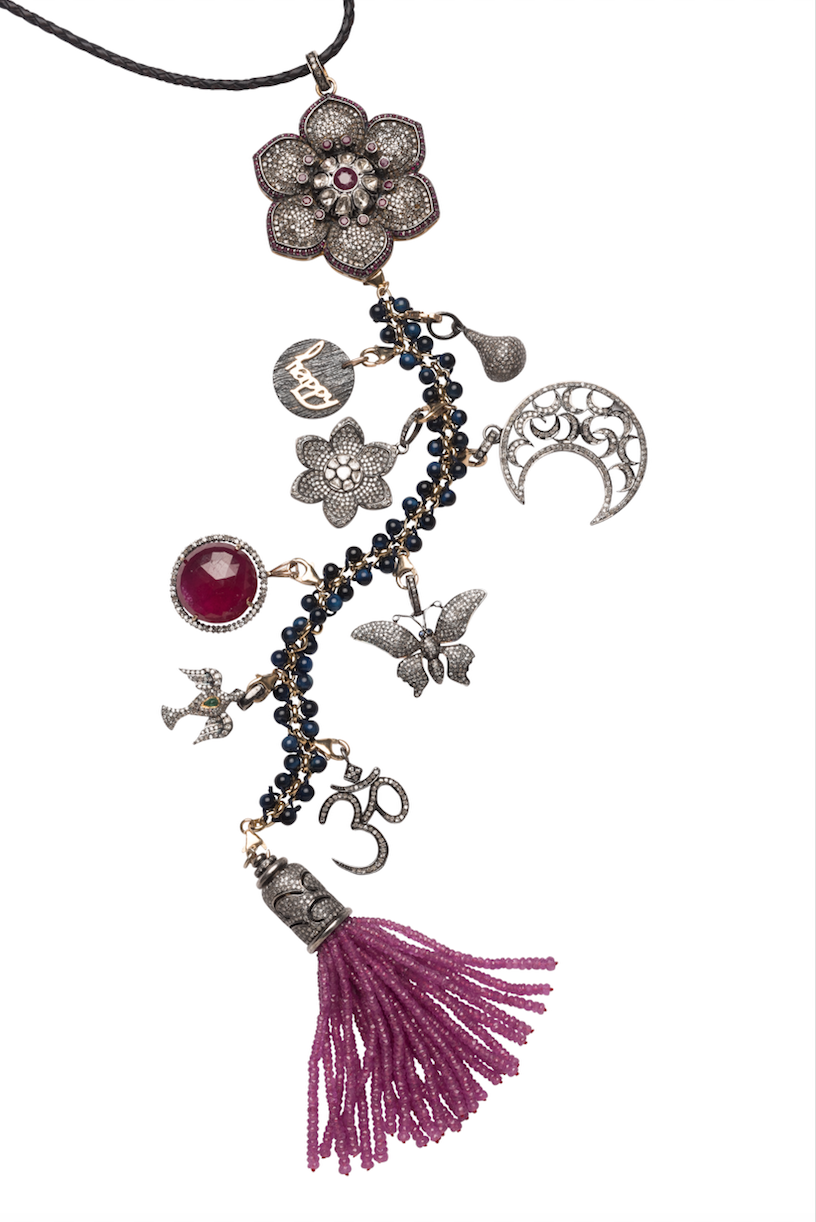 By Jim Servin
The gorgeously layered charms and stones on Clarissa Bronfman's necklaces and bracelets range from the precious and antique to the more common but no less compelling, creating a brilliant mashup of religious symbols—a cross, a Star of David, the word Allah written in Arabic, the Buddha, along with symbols of luck (clover, wishbone), healing (angel's wings, peace signs), protection (the evil eye) and the occasional gothic reference (skulls, for representing long life).
"Whoever wears my necklaces," Bronfman says, "I tell them, 'Don't expect that everything is precious.' That's not what I want to do. I'll add simple stones, a small piece of acrylic, bone, to give importance to certain pieces that are not precious, but beautiful. It's the high end and the low end, the very sophisticated charm—like the cash register that opens a drawer with miniature coins inside—to a simple wishbone made out of bone, or a shell. I believe that you can wear a Saint Laurent jacket with jeans and sneakers. That's how I dress. That's the way I have my homes."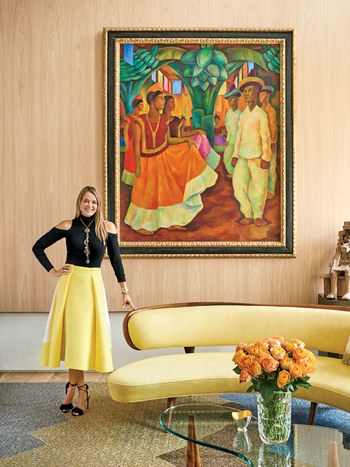 Raised Catholic in Venezuela, the jewelry designer "ended up marrying a Jewish man with African-American kids," she says of Edgar Bronfman Jr., former chairman and CEO of Warner Music Group, now a private equity investor, with whom she has four children. "Between my heritage and my family life, I couldn't have gotten more diverse."
Her jewelry design venture began five years ago when Bronfman inherited an antique pendant brooch, charms and gems, and decided to give them a more modern feel by making them into a necklace. Later, the necklace evolved to feature clasps so that parts could be detached and worn separately as smaller necklaces or bracelets. The success of those early pieces motivated Bronfman to seek out more charms in antique shows and vintage stores, to create luxuriously totemic earrings, bracelets and rings, and eventually to expand her work space over to a studio near her Upper East Side apartment.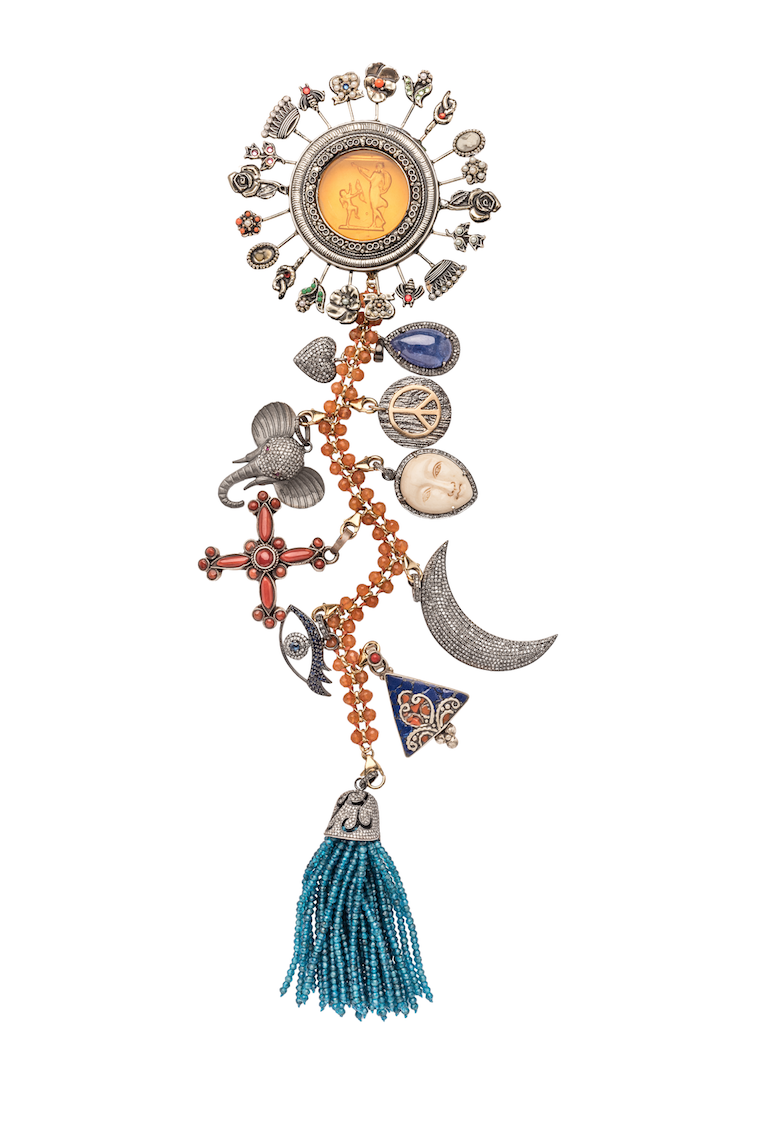 Of course Bronfman, a MoMA and Guggenheim board member, integrates her love of modern art into her designs. "Constant visual feeding for me is everything," she says. Her favorites include works by Kandinsky, Cartier-Bresson, Frankenthaler and Dalí.
A dedicated photographer, Bronfman's recent trek to Antarctica with a group led by National Geographic has given her new artistic inspiration: "It is so breathtaking there, so majestic," she says. "It's very regal, and also extremely challenging. What can come out of that?Maybe a ring with an amazing rock of the purest blue. Being there, you just cut away from everything and get into the mood of perfect nature." clarissabronfman.com