By Anne Marie O'Connor
For years, Houston attorney Estela Cockrell struggled with mysterious symptoms of autoimmune disease. When she finally got a definitive diagnosis of celiac disease and chronic Lyme, "I started down the path of functional medicine, which means getting to the bottom of what's causing the systemic issues," she recalls. "I became hyperaware of food allergies and what I ate. And I also realized that if I'm so sensitive to food, I was also probably equally sensitive to skincare, beauty and home care products."
That's when she put the research skills she'd honed as a lawyer to work to investigate harmful ingredients in cosmetic and household products and to eliminate them. "After I did, I started feeling substantially better."
But she wasn't satisfied with the shampoo from the health-food store, which left her hair feeling like straw. "I'm a luxury girl!" she explains.
So she decided to start her own e-commerce company, Switch2Pure. "I hired some consultants, who are professors at the University of Texas. I had them find all banned ingredients from around the world (for example, the EU has banned 1,300 known toxins, only 11 of which are prohibited by the FDA), and put them on a database for our use." All Switch2Pure products are free of known carcinogens, GMOs, heavy metals, artificial preservatives, synthetics, fragrances, BHAs, petrochemicals, sulfates and endocrine disruptors. (For a full list, check out Switch2Pure.com).
From there, "I found products that met my luxury and clean standards," she says. "Another thing that sets us apart is that we have a lot of products other vendors don't have, that contain ingredients like seaweed, charcoal and CBD and some really interesting bioactive ingredients."
The line includes skin and hair care, makeup, bath, body and allover wellness products including household at surprisingly affordable prices. Customers can buy à la carte, via subscription or in themed kits of six to 12 curated products. Glam Squad, for instance, contains a custom starter makeup kit with six powders, blushers and bronzers, lip gloss, seaweed cellulite soap, organic coconut body oil, aromatic algae body spray, coconut oil-infused deodorant, mineral sunscreen, organic sheet face masks, organic toothpaste and 5free, made in the USA, nail polish. Teen Gone Clean has the essential acne-related teen products in fun, colorful packaging and is a great way to warm your teen up to the idea making healthier choices.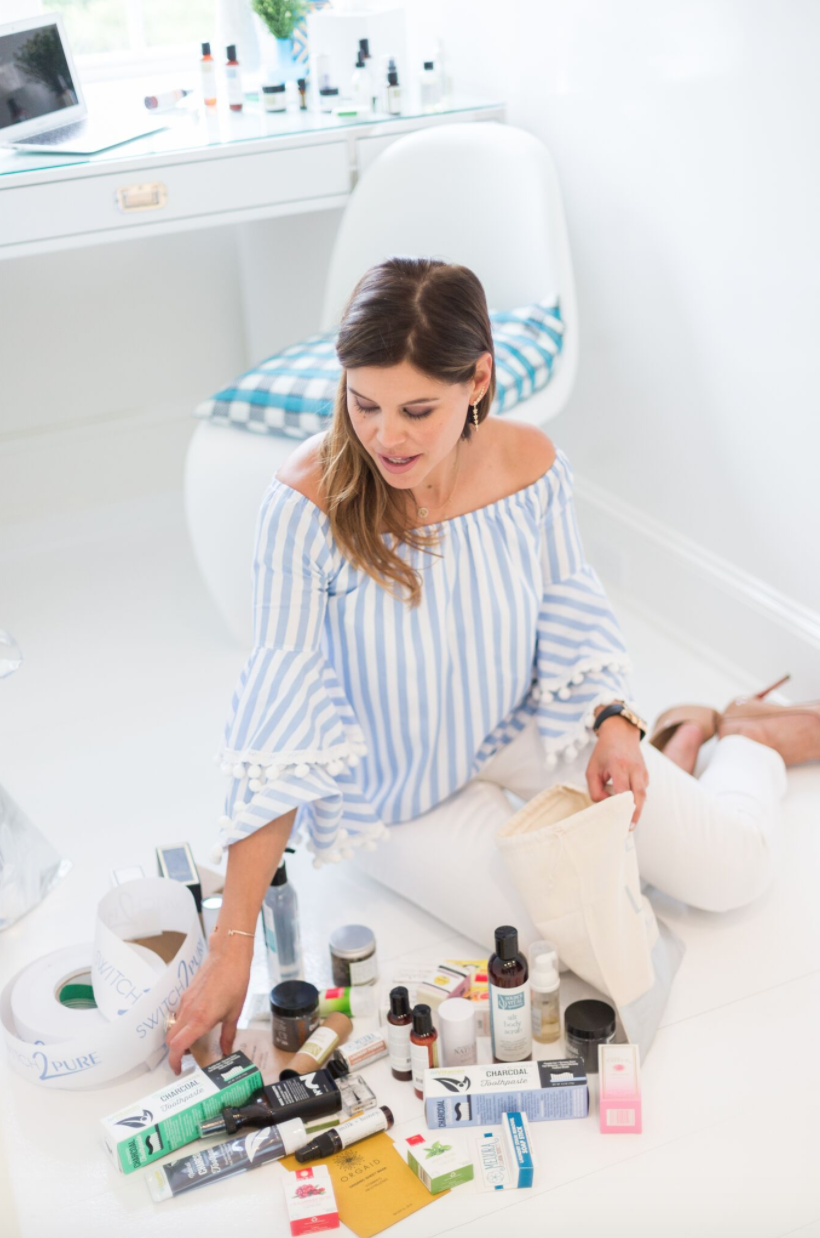 Here's how to go all-natural, from head to toe:
Rare El'ements Pure Shampoo Hydrating Hair Bathe, $38
You can have clean, beautiful hair without scary chemical ingredients. This sweet-smelling shampoo has Kalahari watermelon seed oil, which dissolves excess sebum naturally. Along with blackseed, murumuru butter and marula oil, it also promotes healthy hair growth and replenishes moisture lost to styling.
Eco Modern Essentials Certified Organic Argan Face Oil, $18
A centuries-old beauty treatment in Morocco, the certified organic argan oil in this formula penetrates dry and mature skin and hair, leaving them moisturized and rejuvenated.
Skingym Blue Sodalite Crystal Facial Roller, $32
Crystal healing has been used for centuries, and this revolutionary new roller delivers its benefits right where you want them. Blue sodalite boosts skin hydration, calms inflammation and promotes healing.
Suntegrity 5 in 1 Tinted Moisturizer Face Sunscreen, $45
This multitasking tinted moisturizer hydrates the skin, protects it from harmful UV rays with mineral filters and conceals imperfections. Comes in four shades.
Au Naturale The All-Glowing Creme Highlighter Stick, $35
Makeup doesn't need artificial preservatives, carcinogens or lead to give you great, long-lasting coverage. This universal highlighter adds a radiant glow to cheekbones, brow bones and décolletage. Comes in two shades, Rose Gold and Celestial.
InVitamin Toothpaste, $11
Don't let the black color fool you—this whitening toothpaste has a refreshing spearmint flavor and cleans and brightens teeth without sodium lauryl sulfate or diethanolamine, potentially toxic chemicals found in most whitening formulas.
Natural Probiotic Deodorant, $15
An all-natural deodorant that actually keeps you smelling fresh has long been a beauty unicorn. Until now. This deodorant harnesses the power of probiotics, magnesium and essential oils to balance your body's "good bacteria"and neutralize odor.
Aleavia Enzymatic Body Cleanse, $19.99
This wash gently cleanses and moisturizes skin with coconut oil, aloe vera, and Acadian sea kelp. It nourishes your skin on a cellular level, sloughs off dead skin cells and restores the skin's pH balance.
Chocolate Sun Shea Butter Sunscreen for Body, $18
Instead of using harmful endocrine disruptors like oxybenzone like most sunscreens, this one blocks harmful UV rays with a combination of minerals. Shea butter, sweet almond and aloe vera keep skin moisturized.
Rising Sun Ranch Muscle Rub, $37.95
Tough yoga or boot-camp class? This contains organic, hemp-derived extracts to soothe post-workout soreness and inflammation.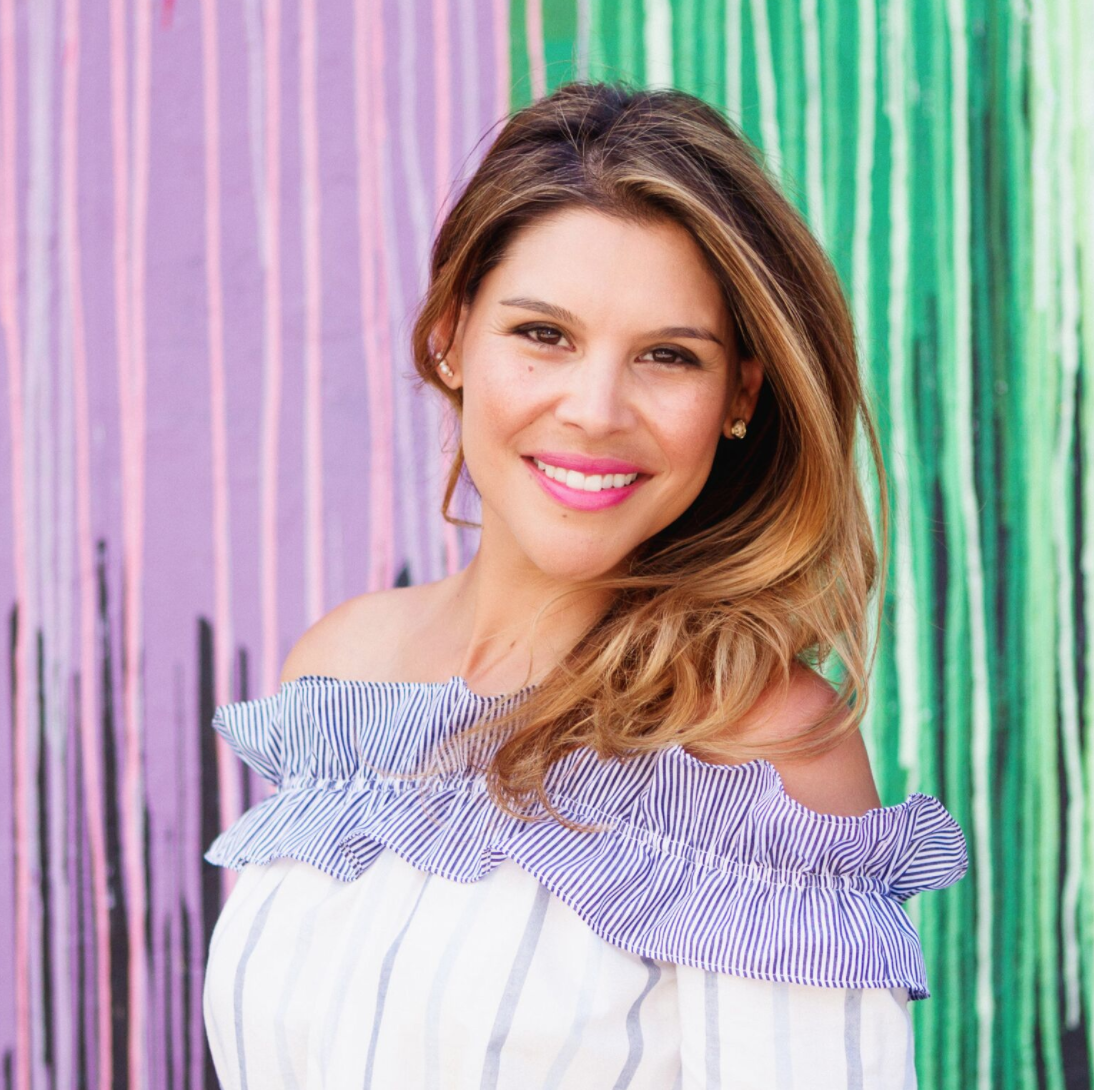 At Switch2Pure.com, clean beauty isn't complicated. The safe products and curated kits are pure-yet-powerful and these natural goodies come straight to your door. Discover your new toxin-free favorites by joining their tribe HERE and get a discount on your first purchase. Enjoy a gift with purchase as part of the PURIST online family. Use code PURIST at check out.