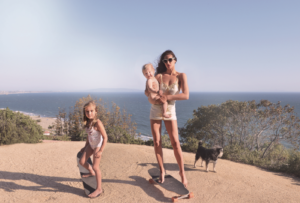 As the lenswoman behind Young Hollywood and American Beauty, photographer Claiborne Swanson Frank is a master at capturing women, their beauty and the zeitgeist. Her 2018 coffee table tome, Mother and Child, is a tribute to mothers who make juggling careers and child-rearing effortless, and a nod to today's empowered women. Mother and Child is simply a celebration of the fiercest love of all—that of a mother for her child. As Carolina Herrera wrote in the foreword to Frank's book, "The beauty not only lies in the images themselves, but in what they represent: the unbreakable bond between a mother and a child, and the beauty that is motherhood." It is subtly revealing not just in a visual sense, but is an insightful, inspirational read, exploring parenting advice, guidelines and the philosophical revelations of becoming a mother. As Frank notes, "Children invite an element of chaos into your life that transforms us…I realized that in the chaos in the constantly imperfect world of motherhood there was great beauty, that the gift of unconditional love was much bigger and more powerful than any sort of idea I had worshipped before." Here, a glimpse at the architects of modern motherhood, from California to the Hamptons. —Cristina Cuomo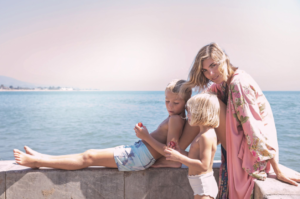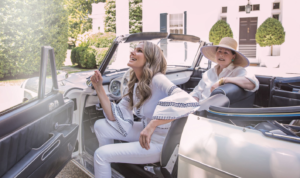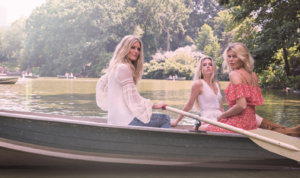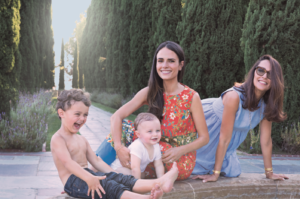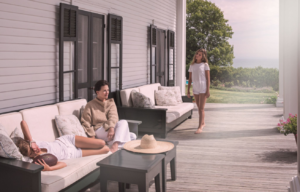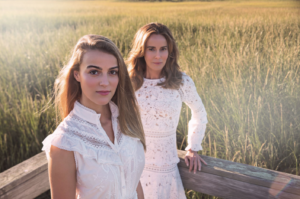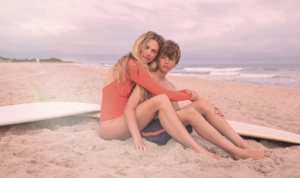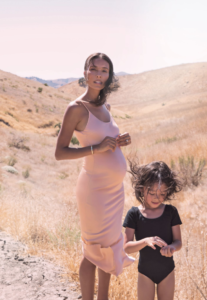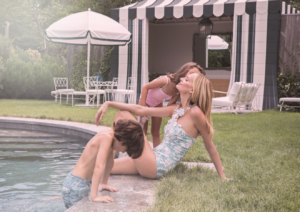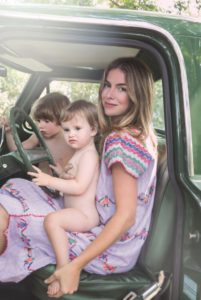 CRISTINA CUOMO: A theme that you explore in your new book Mother and Child is the idea of beautiful imperfection. How do you suggest mothers address this idea of imperfection with their children?
CLAIBORNE SWANSON FRANK: Our children teach us that the reality of life is a state of constant imperfection. The more we let go of our desire for perfection the more we are able to see beauty and feel joy. As we love our children unconditionally, they, too, learn to love themselves in that same way. Love is the greatest teacher of all.
CC: Having children changes your life in many beautiful yet challenging ways. Did the birth of your children alter your fitness regimen in any way? How do you maintain a healthy and active lifestyle now?
CSF: I had a lot more time to take care of my body before I had my babies. I now give myself an hour a day, four or five days a week, to work out—that's all the time that I feel I can give to this part of my life. So I try to get the most out of that time. I love to mix it up with long nature walks, exhale barre classes and yoga. I make self-care a priority. I am a better mom when I am taking care of myself.
CC: Can you share some ways you indulge yourself once your kids are sleeping safe and sound—and why that is important to do sometimes?
CSF: At the end of the day, I love having a glass of wine with my husband and our friends. I also enjoy going out for cozy dinners. Before bed, I watch movies or read books. Checking out at night and decompressing is very important.
CC: How do you blow off steam to prevent too much stress? Do you have ways that help you remain mentally present while juggling motherhood and a professional life?
CSF: I exercise, I journal, I pray, I try to eat healthy foods and drink green juice and lots of water. It's a constant daily struggle to remain present—every day is different.
CC: In what ways have you grown in your relationship with your husband as your family expanded?
CSF: My husband became my family after we had our children. Before we had kids he was my husband and with that love we created a family and became each other's family. Parenting forces you to grow up, and I feel that these past years we have spent our time growing our family and at the same time growing up as adults.
CC: You sleep fewer than six hours a night. Does that make it difficult to balance all the facets of your life?
CSF: I miss the days when I got eight or nine hours of sleep! I am lucky if I sleep more than five straight hours…. I run on a lot of green tea and coffee. Trying to find the balance between work and family is a practice. I love my family above all, and I love my career so I make it work, but in reality I rarely feel balanced.
CC: You speak with Lesley M. M. Blume [in Mother and Child] about unconditional love. What are some other ways mothers can express their unconditional love to their children, beyond the daily care?
CSF: Physical affection, verbal affirmation, focused attention, enjoying the experience of life together.
CC: Are there any beauty secrets your mother passed on to you?
CSF: Wear sunscreen, and don't drink a lot of alcohol, or smoke.
CC: Did your beauty regimen change after becoming a mother? What are some of your favorite products now?
CSF: I changed my beauty routine to be more focused on anti-aging. I love Clé de Peau Beauté products, especially their night cream, La Crème. The revitalizing masks and lip serum are a few of my favorites.
CC: What is a mommy mantra all mothers should live by?
CSF: Be here now. Breathe these moments in. Stay in gratitude for all the love and beauty in your life.
PHOTOGRAPHY BY CLAIBORNE SWANSON FRANK from her new book, MOTHER AND CHILD, published by Assouline, assouline.com