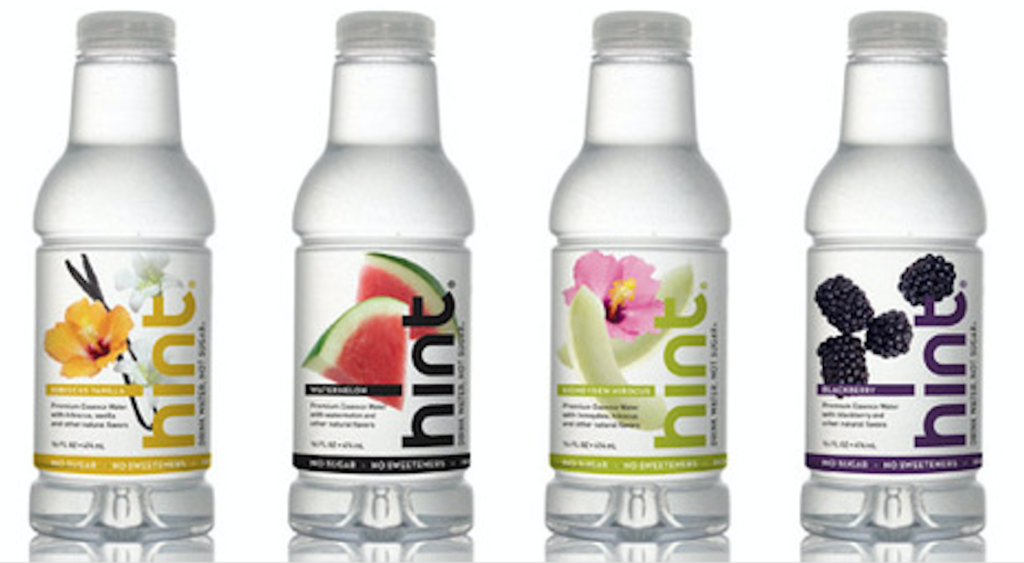 At hint, we are all about health: healthy choices, healthy lifestyle, healthy environment. In every way we know how, we're dedicated to helping people live more healthy lives, whether that means being mindful about what you put in your body or in the environment.
Our first focus when creating hint (a delicious, unsweetened flavored water) was bringing consumers exceptional products that made it easier and more enjoyable to live a healthy lifestyle. A close second was providing the safest possible packaging suitable for our product, and minimizing our impact on the environment.
People often ask us why we don't use cans or glass, and we have pretty good reasons. Cans today are still lined with BPA and styrene, chemicals that separate drink and food from aluminum. BPA is a chemical known to cause cancer. We've never sold products in cans because of the industry's refusal to produce BPA-free cans in the United States. We will never compromise the integrity of our product and brand for the sake of profit.
When it comes to glass, many consumers don't realize that breakdown and transportation of glass has a bigger impact on the environment than that of plastic. We used to bottle our sparkling water, hint fizz, in glass, but when we learned that glass is actually worse for the environment, we switched to PET plastic bottles.
Glass is less environmentally friendly for two reasons. One, it's very expensive to transport. Glass is heavier than the efficient plastic bottle we have created specifically for hint, and therefore requires more fuel, which means more greenhouse gases are being released into the environment. Two, it takes much more energy to break down glass than plastic.
In order to reduce our impact on the planet, hint uses fully recyclable PET bottles. PET is globally recognized as a safe, non-toxic, strong, lightweight, flexible material that is 100% recyclable—In fact, it's the most widely recycled plastic in the world. In communities with strong curbside recycling programs, 70% of PET bottles are recycled, and most bottles end up as park benches, tote bags, carpets and more.
In addition to using fully recyclable PET bottles, we have also pushed our suppliers to reduce the amount of material in our packaging, while still providing a high-quality bottle. Over the past year, we've achieved a 20% reduction in plastic per bottle and are continuing to push for additional strategies.
We are committed to making environmentally sound choices, to continually investigate up-and-coming alternative packaging materials and bottling processes. As a founder who started this business out of personal need, my first priority is helping consumers make healthy choices, whether it comes to their bodies or the environment.
Hint is a proud sponsor of Purist's ideas festival, Connect 4, August, 2018.