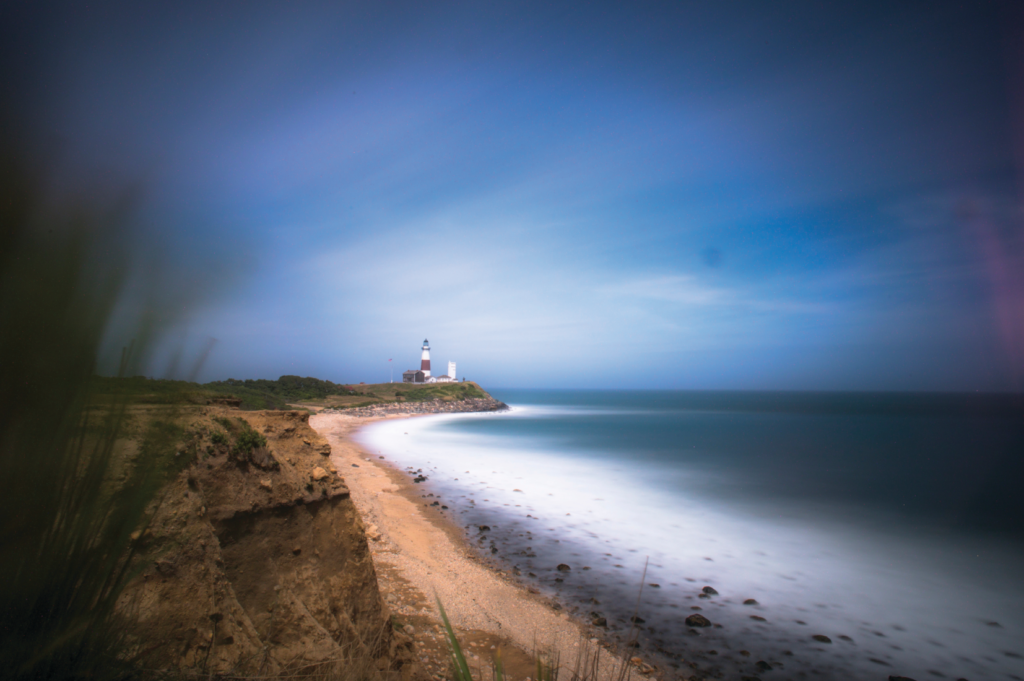 By Leslie Nemo
Ambitious long-term campaigns require regular check-ins to ensure progress is being made. So every two years, the New York League of Conservation Voters (NYLCV), which encourages eco-friendly reform at both the state and town levels, releases a report on the environmental actions most vital for each part of the state. Patrick McClellan, the League's New York State policy director, explains that the NYLCV's biennial check-ins allow "enough time to go back and examine what have we accomplished, what do we have to accomplish and what new issues have emerged."
Sustainable lifestyles are important to East End residents, McClellan says, and the past two years have seen some progress on the local level. He cites Suffolk County's bag-fee program (5-cents each), which launched January 1, 2018, and had only had a couple-of-weeks learning curve before locals adapted; ever since, the area has seen less plastic bag waste.
But there are other shifts that the NYLCV would love to see Hamptons residents make. The Peconic Bay struggles with nitrogen overload, which kills fish, causes algae blooms and hikes the cost of treating drinking water from the aquifer that is Long Island's only source of drinking water. Leaky septic tanks are a main cause of the problem.
The NYLCV is encouraging homeowners to install newer (and better-sealed) models to reduce the human-produced nitrogen flow. If a new tank is not in your budget, the state may be able to help: New York recently set aside $75 million to reimburse residents for septic tank replacements, says McClellan.
Switching to low-nitrogen lawn and garden fertilizers, available at hardware and landscaping stores, can also help reduce nitrogen loading, as can patronizing local farms that employ organic and other sustainable practices. And while it's great for business that Long Island is an increasingly popular tourist destination, natural resource management must improve, says McClellan. Future housing developments need to aim for efficiency and improved public transport, so essential resources stay plentiful. If residents have spacious properties, cutting back on the resources needed for maintenance—switching from grass to native plants, for example, or adding insulation—can make a difference, too.
Homeowners may also want to consider switching to solar power. In the past, people were put off by the long approval process. But now, a few towns on the East End, including Southampton, East Hampton, Westhampton Beach and Shelter Island, have adapted a simplified application that involves only one meeting. If you'd like your town to offer that streamlined process, call your local representatives and encourage them to change legislation, advises McClellan.
In fact, you can weigh in on all kinds of environmental concerns. "Five phone calls [to representatives] to say we need, say, more composting can be really influential in making that a priority issue," McClellan says. All Hamptonites have to do is ask—and if enough residents take strides, Long Island could be transformed from beloved vacation spot to a truly sustainable oasis. For more information, go to nylcv.org and nylcvef.org.