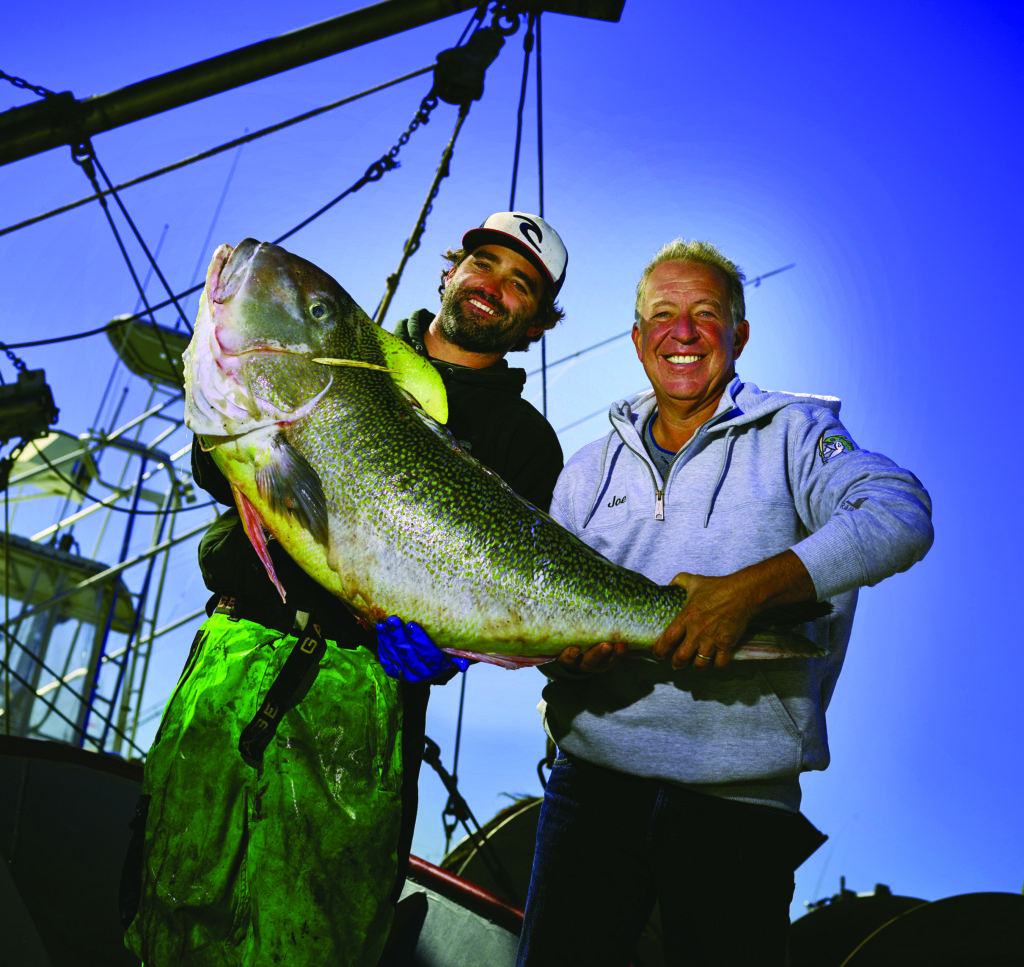 If anyone knows fish, it's Joe Gurrera, owner of the famed seafood emporium Citarella. And he's finally found time in his busy schedule (Citarella today has seven locations across Manhattan, the Hamptons, and in Greenwich, Connecticut) to help fish neophytes whip up delicious seafood specialties.
In Joe Knows Fish, his debut cookbook, Gurrera vows to take the intimidation out of preparing seafood, including high-pressure tasks such as sourcing from the best fishmongers and serving guests whole grilled fish. (In his typical no-holds-barred manner, Gurrera recommends simply serving fish whole, and eaters picky about bones will have to deal with it.)
"I've been wanting to write this for 15 years," he says of his book, which was photographed entirely at his Bridgehampton home. "I never had the time when I was growing my business. This was the time."
Seafood is his lifelong passion. "I can honestly tell you that I've never said that I need a vacation," Gurrera says. "I love what I do." The son of an Italian immigrant fishmonger, he grew up tagging along with Dad as he shopped New York City's bustling fish markets.
"I graduated from St. John's and was planning on law school," Gurrera recalls. "Then I just said, 'Sorry, not going.' I stayed in the family business. My father couldn't stand it. But I became an entrepreneur and applied myself."
Aside from hosting issues like "Will they eat a whole fish?" Gurrera says that cooking seafood is intimidating because it demands more tender loving care than throwing a burger on the grill. "It requires more precision," he says. "You have to pay attention—but for such a short period of time. If the cellphone rings, don't answer it! The fish will be done in a matter of minutes. It's so easy!"
With Joe Knows Fish, "Mr. Citarella" also vows to bring more diverse seafood meals to fish fans in landlocked states by showing exactly how to source everything from salmon or skate to calamari or lobster. (He's quick to point out that Citarella also ships.) Joe Knows Fish also features photos of raw and cooked seafood to illustrate exactly what to buy: "All fresh fish should look like it does on your HDTV—bright and sharp," he says.
Gurrera's favorites include (you guessed it) whole fish, plus soft-shell crabs and mussels. But he savors it all, from heartier fish steaks to omega-3-rich salmon skin. "Grilling, poaching, baking—if you eat like that every day," he promises, "you'll be very happy within a month."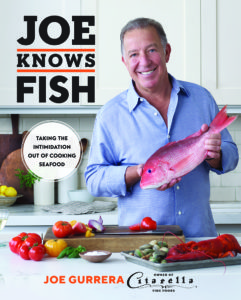 Clams & Monkfish Brodetto
A tasty dish for any time of year from Joe Knows Fish
Serves 4
4 dozen raw littleneck clams
2 tbsp. extra-virgin olive oil
16 garlic cloves, finely minced
½ cup dry white wine
1½ lbs. skinless monkfish fillet, cut into 1-inch pieces
Put the clams in a colander or directly in the sink and rinse them thoroughly (use a sink sprayer if you have one). Set aside.
Heat the olive oil in a large, heavy saucepan over low heat and add the garlic. Sauté for 2 to 3 minutes, or until the garlic turns light golden brown.
Add the clams and wine and cover the pan. Increase the heat to medium-high and steam the clams until they open, about 8 minutes. Using tongs, remove the open clams, still in their shells, from the pot and set aside. There may be some clams that take longer to open than others, so continue cooking those for a few more minutes. After that, discard any clams that do not open.
Increase the heat if needed to bring the clam broth back to a gentle simmer, add the monkfish to the pan, and cover. Allow the fish to cook in the broth for 5 minutes. Transfer the fish, clams and broth to a large serving bowl or four individual bowls. Serve hot.