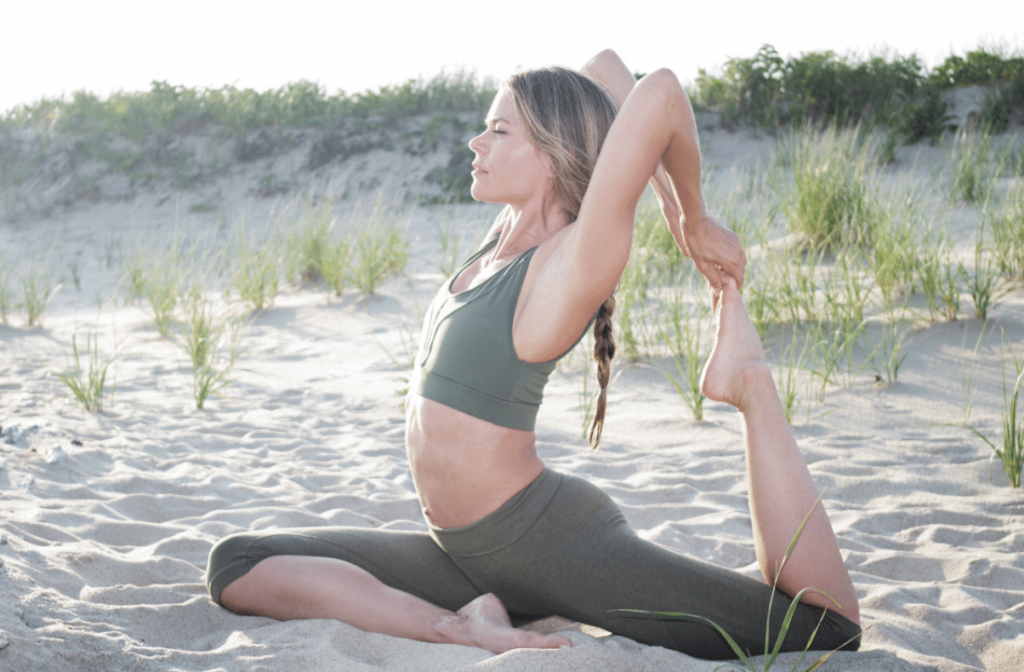 For me and my family, summer is a sacred time. It's a time of wellness, a time to ground into the slow cadence of the warm earth, and connect to our true selves. As with each new season, the transition from city to country is accompanied by the ritual of intention.
Intention-setting is the foundation of any wellness practice. It is the spirit and life force behind each decision we make. Even when we know all the ways we can be healthy, it is the mindfulness in our actions that provides meaning and brings joy. It is from this softer inner state that we calm our nervous systems and reduce our stress hormones.
We're no longer running around crossing items off of a to-do list. We look forward to taking care of ourselves—relish it even. We are contentedly and consciously living. I use my intention-setting practice throughout the year, in all seasons and aspects of my life. Each evening when I do my nightly meditation, I set the intention to begin the following day with a mindful movement practice and a healthy breakfast.
A few weeks before our family's journey East, I take the time to consciously set an intention by clearly seeing how we'll spend our summer days. At dawn, I watch the sunrise. In the evenings, we witness the magic of the setting sun. In between, we spend time outdoors together. We jump in the waves, run through the grass in the sunshine, and simply enjoy each other's company. Some days we hike or bike or swim with friends. Each day I enjoy my Pilates or yoga practice and take time to meditate.
In the afternoon, we stop by the farm stand and pick up delicious local produce to cook for dinner for our family and friends. I take a daily pause and remember my intention to restore, despite continuous invitations to socialize or indulge in foods that do not nourish us. We disconnect from our devices. We spend more time outside. During the long light-filled days, we honor Mother Nature and her organic flow.
Summer is a time of restful energy, so we can replenish our strength. A time where we don't rush the rhythm and the pace of life. It's a chance to surrender and go with the flow. Life feels a little sweeter. Our bodies relax a bit more deeply. In the summer, we live a little freer and run a little wilder. This is the power of intention. 760 Montauk Hwy., Water Mill; 66 Newtown Lane, East Hampton; erikabloompilates.com