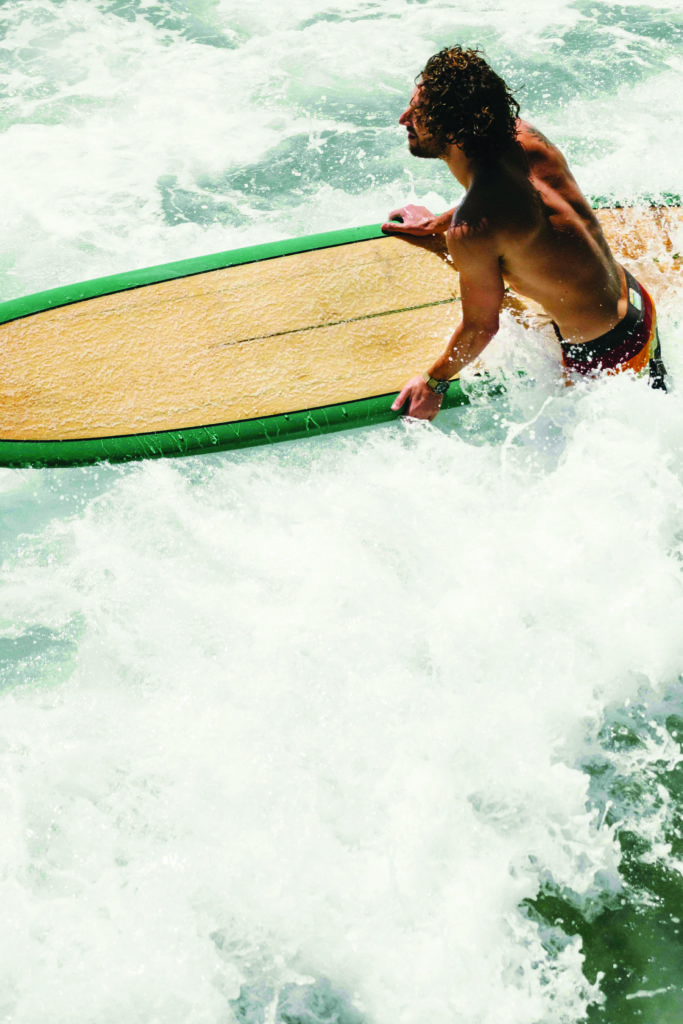 By Charlotte DeFazio
Weaving their passion for surfing, their love of the ocean and a commitment to environmental issues into their designs made of recycled, organic fabric for men, women and children, brothers Jerry and Sam Delaney launched their sustainable apparel business, Greenlines, in 2009; since then, the business has grown to include four storefronts, including their flagship in Montauk and their most recent shop in Nantucket, which opened this past May.
All materials used to produce Greenlines' products consume 84 percent less energy and emit 77 percent less CO2 in production than first-run polyester. Sam Delaney says their materials are "mostly plastic bottles and old polyester that are ground to a molecular form just like first-run polyester, but with less CO2 emission, less energy use and fewer plastic bottles."
Another way the Delaneys fight to preserve our beaches, wildlife and waterways is by giving back to nonprofit organizations like the Surfrider Foundation, Clean Ocean Action and Ocean Plastic Challenge, which help protect places like Montauk that hold a special place in the heart of the brothers. Delaney first fell in love with Montauk when he started dating his wife, who spent her summers growing up there. They now spend every summer at Ditch with their kids and revel in the surfing community. "The reception is amazing, the people are great and it just fits the vibe of the brand," he says.
Not only is its high-quality material ethically made, but it's comfortable and fashion-forward, from their Waterman trunks in Guethary Green to Biarritz boardies in Bay Head Blue, all made of eco-stretch, quick-dry fabric. Stay tuned for the 2019 expansion of its collaboration with J.Crew. 732 Main St., Montauk, greenlines.com