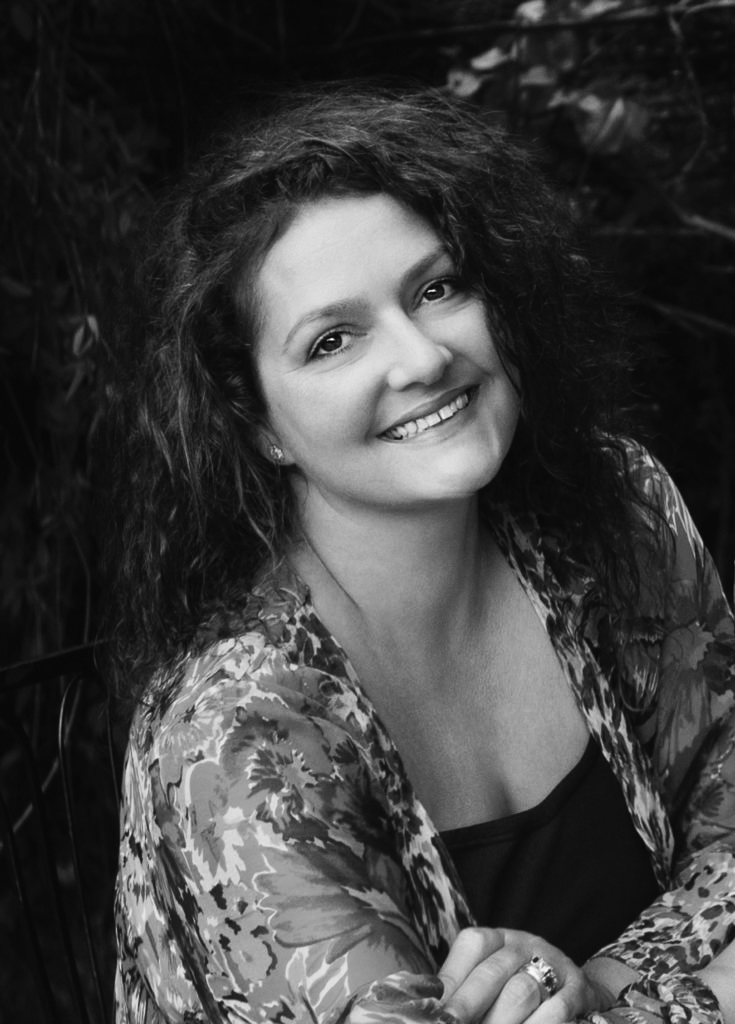 by Regina Weinreich
If you're going to have breakfast wraps with Aida Turturro at Joni's in Montauk, prepare for visitors popping by your picnic table out front, some of them dogs. It's like hanging out with the mayor. Passersby will say, "I love your work." And it's understood: maybe her role as Janice, Tony's sister in The Sopranos, or Heddie Hawkins, her character in The Blacklist.
But, there's the work, and then the work. Turturro gesticulates wildly, passionate as she talks about the job she's been doing since she was 12, all throughout her acting on television, movies and stage: helping people organize their stuff. "I can talk about acting. I like doing it. With organizing there's the satisfying feeling of directly helping a person function better, often bartering my services. Organizing has its own life, and you can't shut me up about it: It's about wellness, healing, not just cleaning. Teach people how to handle their space, and it helps to clear the head."
On a recent morning, she's thinking about what to wear to the North Fork's 2nd Annual Television Festival in Greenport: "They're going to interview me, and I get nervous." Then she's off to LA to help her cousin Nick Turturro with some TV pilots—and then back to Montauk, her home for 16 years, where she lives with her yellow lab Ollie, adopted from a family who could not keep him, and to a decluttering job she's thrilled to start. She donated her organizing to benefit the Montauk Playhouse.
A city kid, she grew up on the Lower East Side, in an unrenovated synagogue on Henry Street. "My father was an artist; his studio was where they prayed. He did well enough that we got to go away to Block Island and Martha's Vineyard in the summers. The beach became my life. I was working hard cleaning and organizing. All I wanted was a home, with a husband, dog, kids. A friend brought me here [to Montauk], it reminded me of Block, so I got some things I wanted."
She loves that the community supports the Hamptons International Film Festival. She has a film coming out, Honey in the Head, playing the dead wife of Nick Nolte's character, seen in old camera footage, alongside Emily Mortimer and Matt Dillon. About acting out East, she's shy, and won't push it. This summer, Kate Mueth invited her to perform a one-act play at Guild Hall, to benefit the theater company The Neo-Political Cowgirls: "I got nervous. I called my cousin John [Turturro] because it was a monologue. You don't get that person to bounce off of. He said, 'When you are doing it, the audience is your partner.' Wow, it was exciting. When John was here he asked, 'How come everybody knows you?' I told him, 'Not because I'm an actress, because I'm friendly.'"