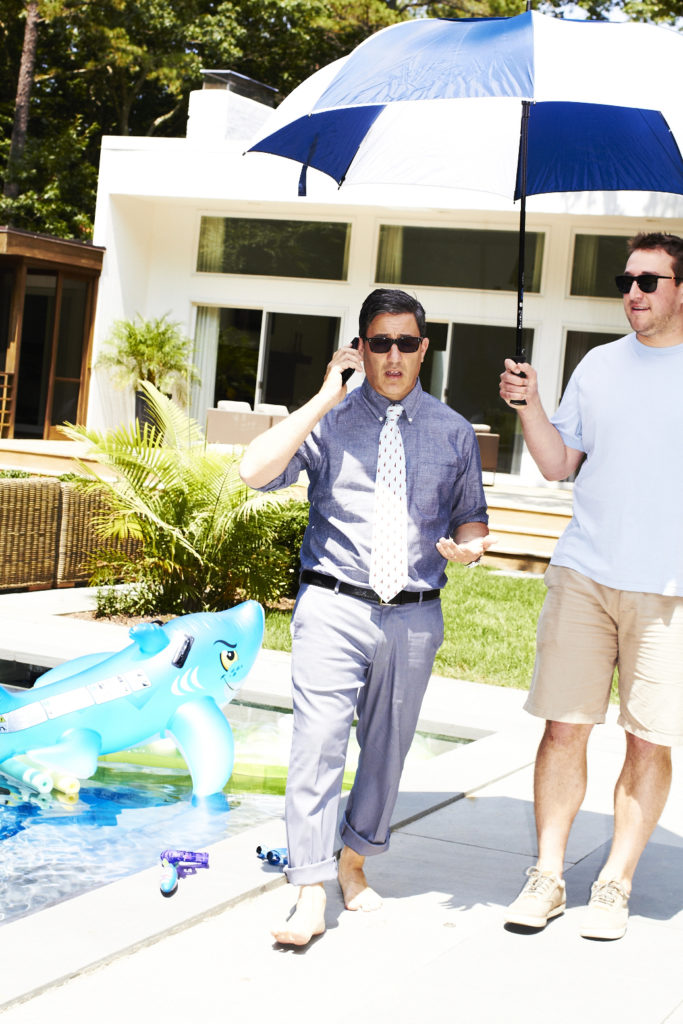 by Ray Rogers
"I've always enjoyed going when I had clients who had movies in the festival—or just as a guest of the festival," says talent manager Jason Weinberg, who felt honored when Hamptons International Film Festival Executive Director Anne Chaisson asked him to join the HIFF board a few years ago. "It's really rewarding to be a part of it and help out both at an administrative and artistic level."
Trained under the tutelage of famed publicist Bobby Zarem, Weinberg launched his own namesake publicity firm before making the transition from publicist to talent manager decades ago. A founding partner at Untitled Entertainment, which he established in 1999 with Guy Oseary and Stephanie Simon, he's helped steer careers for everyone from budding talents like Eddie Redmayne (before he was a household name) to powerhouse icons like Jane Fonda, whose documentary Jane Fonda in Five Acts was just screened at Guild Hall by HIFF in September.
And so, it's no surprise that Weinberg has a long list of HIFF highlights over the years. To name a few: "Laura Dern was honored here—they did a great tribute; Olivia Wilde brought her first producorial film here; and Sam Rockwell recently had one of his films screen here," he recalls. "But they're all different levels—from movies that are brand-new that have not been seen before to movies that are in the awards game that people are excited to see."
The best part about showing at HIFF, says Weinberg, is the festival's prioritization of creative work. "There are certain festivals that have become more about the consumerism and the media around it. This festival is one that really focuses on the movies. You get people who live here locally and people who are coming to visit who really want to see the movies and talk about the movies, as opposed to what somebody wore on the red carpet."
Due to the nature of his job, Weinberg spends time on both coasts, but home is New York City and weekends year-round are largely spent with his partner, screenwriter Merritt Johnson, and their twin sons in East Hampton, at the family's country getaway. Weinberg's been coming to the Hamptons with his own family since he was a child himself, so life out East is a mix of business and pleasure, with deep roots in the community.
"To be out in the Hamptons and feel connected to the film industry is great. There are so many people out here—writers, producers, directors, actors, and projects filming out here—and to be here with my family while working is pretty incredible."
On that note, you might see Weinberg taking a breakfast meeting with clients such as Naomi Watts at Pierre's in Bridgehampton, before spending family time at the pool or beach. For some, the idyllic surroundings might make it challenging to get work done. "Not me!" he says. "I'm that freak that's 24/7. All I need is my computer and a phone. I work on the plane, in the car, in the office, in the Hamptons. I'm one of those guys who sleeps with the phone next to my bed, which I probably shouldn't. I'll talk to my therapist about that."