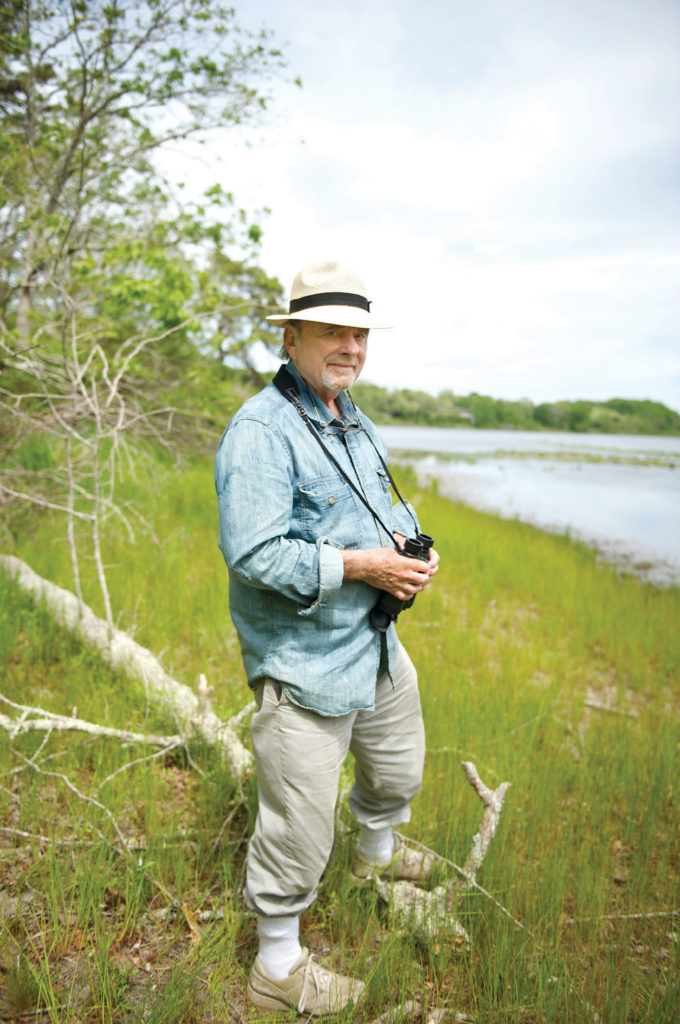 by Jim Servin
Thanks to Scarface, actor Harris Yulin, who played a corrupt cop in the 1983 gangster movie, will forever be on the radar of the film's obsessed fans. "Scarface was so ubiquitous, so popular, that for many years, people would follow me down the street, reciting my lines," says Yulin. "I always told them that they remembered it better than I did. I only saw it once, whereas I knew people who had seen it 200 times."
The Bridgehampton resident of 14 years, a veteran of stage, film (Night Moves, Clear and Present Danger, Wanderland, an HIFF entry last year) and television (Ozark, Star Trek: Deep Space Nine, 24, Entourage, Buffy the Vampire Slayer) says that similar recognition has been in play this summer, during and following his acclaimed performance as disgraced president Richard Nixon in Frost/Nixon at the Bay Street Theater.
"I meet a tremendous number of people in the Hamptons who have seen the play. A lot of people come up to me and say, I never had any sympathy for Nixon until now," reports Yulin. "The play certainly allowed me to get into Nixon as a human being. I found places where his anger or resentment could become manifest, where I could present not just his dark side, but all sides."
The tour de force drew upon Yulin's considerable energies, his capacity for portraying patrician gentility and white collar corruption with equal panache. It created momentum that continues as Yulin, 80, shifts his focus to home and community life in the Hamptons.
In addition to gardening, spending time with his wife, actress Kristen Lowman, and daughter Claire Lucido (also an actress), and taking late afternoon beach walks with his 7-year-old West Highland terrier, Fox, Yulin reports that he's also campaigning for East Hampton's Perry Gershon's congressional bid, as well as working on the advisory committee to rebuild the Sag Harbor Cinema. "Without April Gornik at the center of it," Yulin says, "I think probably the whole conference, the world would collapse." If his schedule permits, Yulin will also take part in readings at this year's HIFF's Screenwriters Lab.
"You get that habit of having the adrenaline rush, eight times a week, and then you're kind of without any place to use it," he says of segueing from stage life back to real life. "It reminds me of a guy I read about in the Times, who was raised in a well-to-do family outside of Cleveland, then he went into the army—Iraq and Afghanistan—and did over 200 tours on combat missions. When he came back from the army, he was at loose ends—he didn't know what to do, so he started robbing banks. It made him feel good. The adrenaline rush that he had gotten from the combat missions was somehow replaced by bank robbery. While acting isn't exactly being in combat missions, it calls upon adrenaline. I'm happy to know I can still rely on it."