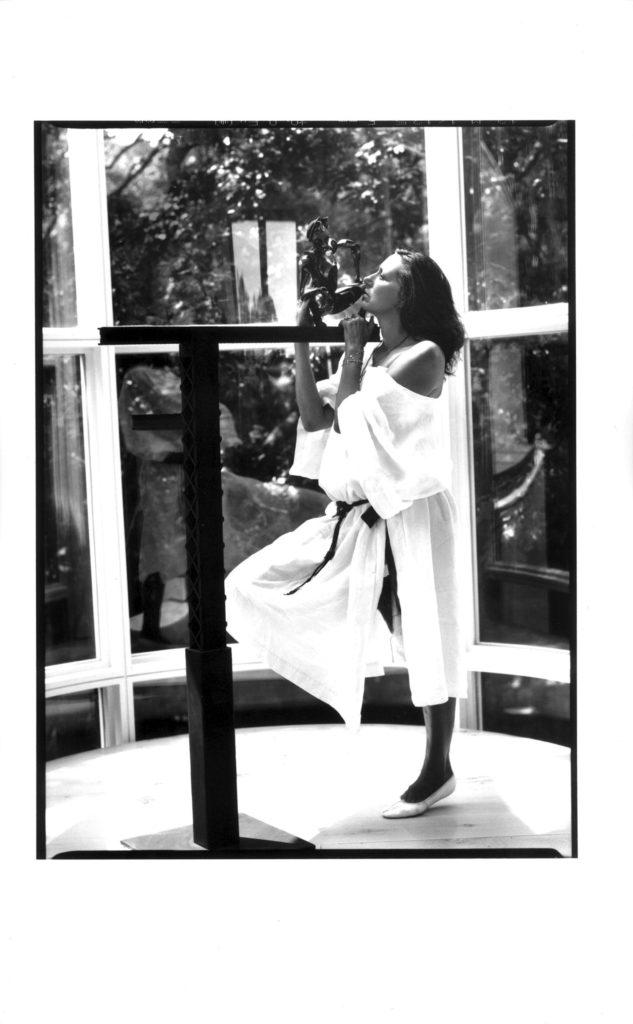 by Donna Bulseco
Donna Karan loves to giggle. In conversation, the legendary fashion designer has an engaging, low-throated laugh that welcomes the listener into her remarkable world. No matter what she's discussing—her 45+ years in fashion, the philanthropic work she does with her Urban Zen Foundation, or the upcoming Stephan Weiss Apple Awards ceremony on October 24 that honors her late husband and people who have made a difference in health care, education and culture—Donna Karan finds a wondrous delight, spiritual joy and a keen sense of humor about everything life brings her.
Karan is someone who looks forward, not back, but 2018 is a big year for the designer, who celebrates her 70th birthday on October 2 (she's a Libra). That kind of milestone event naturally prompts reflection about everything she's achieved up to now, and the list is long and accomplished—nothing to giggle at but to applaud, loudly. She began her career working with sportswear designer Anne Klein, who was the sole woman in the game-changing Battle of Versailles Fashion Show in 1973 that pitted five French designers (Pierre Cardin, Christian Dior, Hubert de Givenchy, Yves Saint Laurent and Emanuel Ungaro) against five Americans (Bill Blass, Stephen Burrows, Oscar de la Renta, Halston and Anne Klein, who brought Karan as her assistant).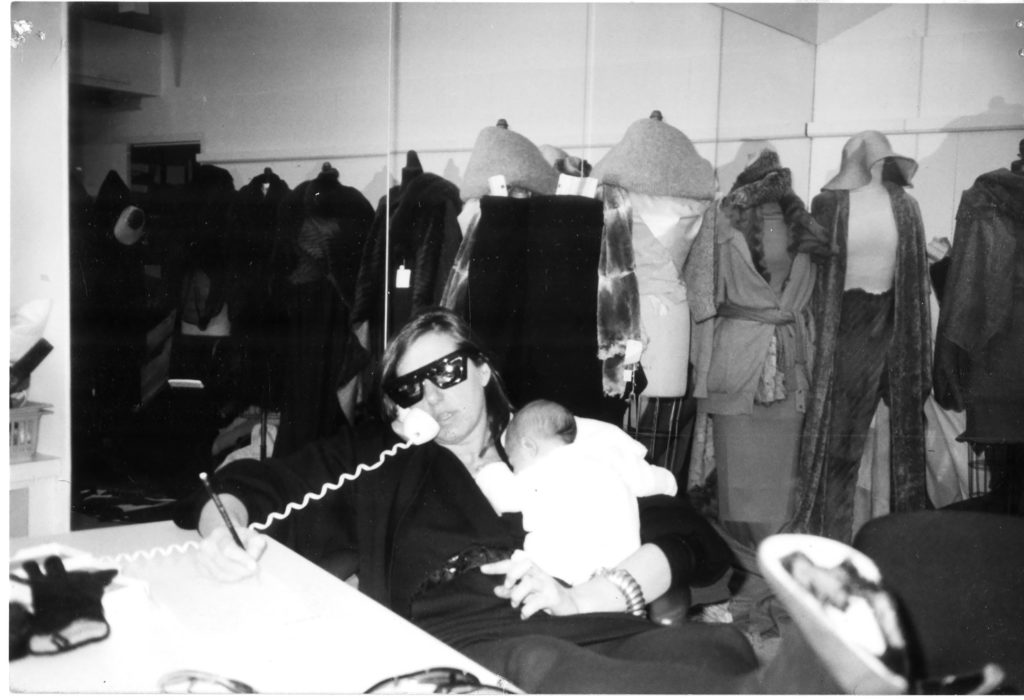 "There I was, eight months pregnant, putting clothes on [model] Billie Blair, clothes you could just pull over your head and didn't have to put hooks and eyes in," says Karan. "The French were shocked!" The memorable show shifted the fashion spotlight from Paris to America; some six months later, Karan was appointed chief designer with Louis Dell'Olio at Anne Klein, after Klein's death from breast cancer. It was a successful 10-year partnership, earning the duo two Coty Fashion Awards and Karan's induction into the Coty Hall of Fame in 1984.
A year later, the designer launched her own label, Donna Karan New York, with Seven Easy Pieces, a collection of chic basics including her famous bodysuit that transformed the way working women dressed, ditching businessman-like suits to adopt Karan's signature classics. The idea evolved naturally out of her own lifestyle, she says. "I started doing yoga in high school, so that's how the bodysuit became my functional way of dressing," says Karan. "I always had on leggings and I would throw my clothes on from there."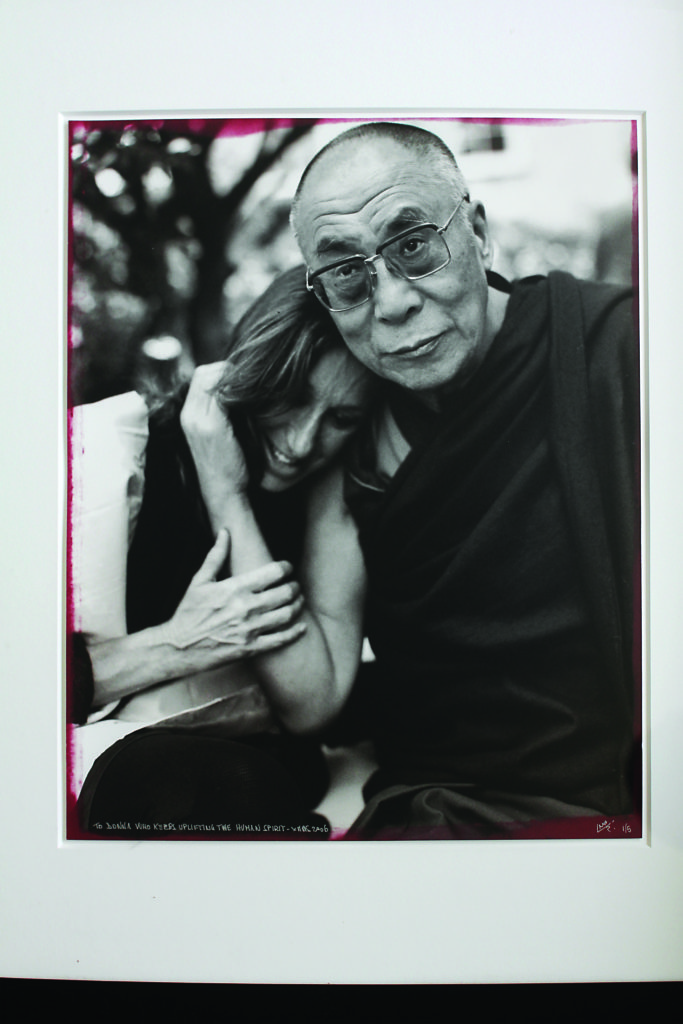 She won the prestigious CFDA (Council of Fashion Designers of America) Womenswear Designer of the Year award that year, and won again in 1990, after launching DKNY, a more affordable line inspired by her daughter Gabby and youth culture. DKNY became a company that symbolized New York City's return to prosperity and Karan's burgeoning fashion empire, with its larger-than-life billboard at Broadway and Houston that was an iconic image of the city from 1992 to 2009.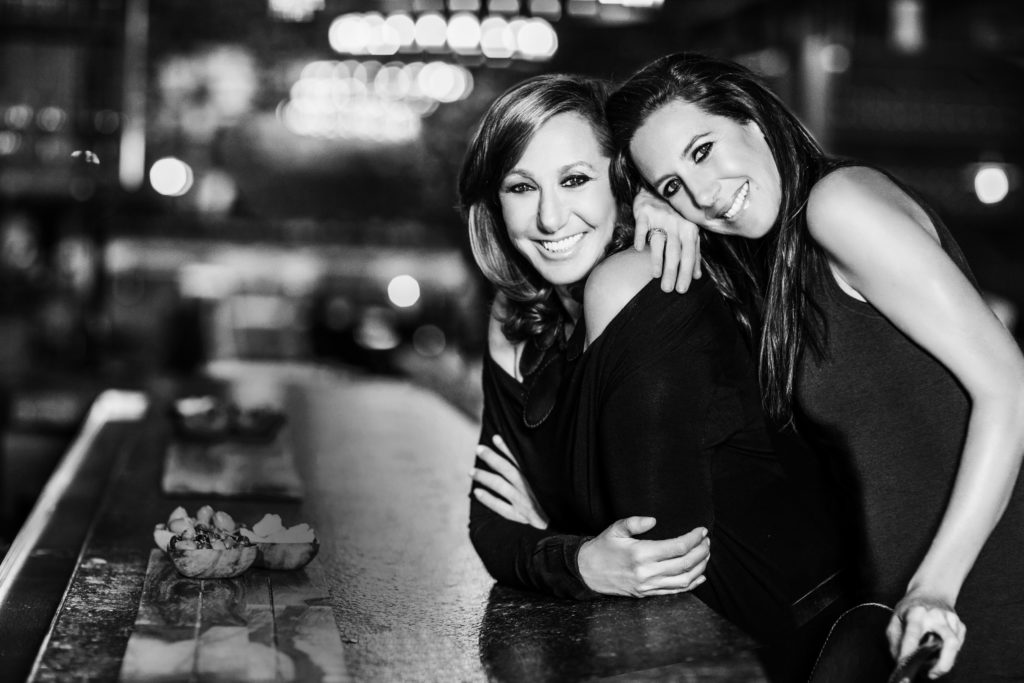 Along with success came sorrow during that time—about friends who died as a result of AIDS-related complications and diseases, which hit the fashion world hard. "That era was a major turning point for me in 'conscious consumerism,'" says Karan, who spearheaded Seventh on Sale, a fashion industry fundraiser for AIDS relief and research. "I told Perry [Ellis, the late designer who was the CFDA president at the time], this is not about dressing, it's about addressing the issue right now."
Seventh on Sale was just the first of many such "dressing and addressing" initiatives for Karan, and the idea of "conscious consumerism" ultimately led to her creating the Urban Zen Foundation in 2007. The nonprofit organization is dedicated to raising awareness and inspiring change in the areas of health and well-being, education and the preservation of culture. Its catchphrase says a lot about its involvement in changing the important conversations in all of these spheres of influence: creating, connecting, communicating and collaborating are the keys to change.
"I had this vision—it was so strong—that we all need a space to talk about the issues at hand," she says. "It was where past, present and future come together in practices like yoga and meditation; it's all of the mind-body-spirit practices that have always been close to my heart."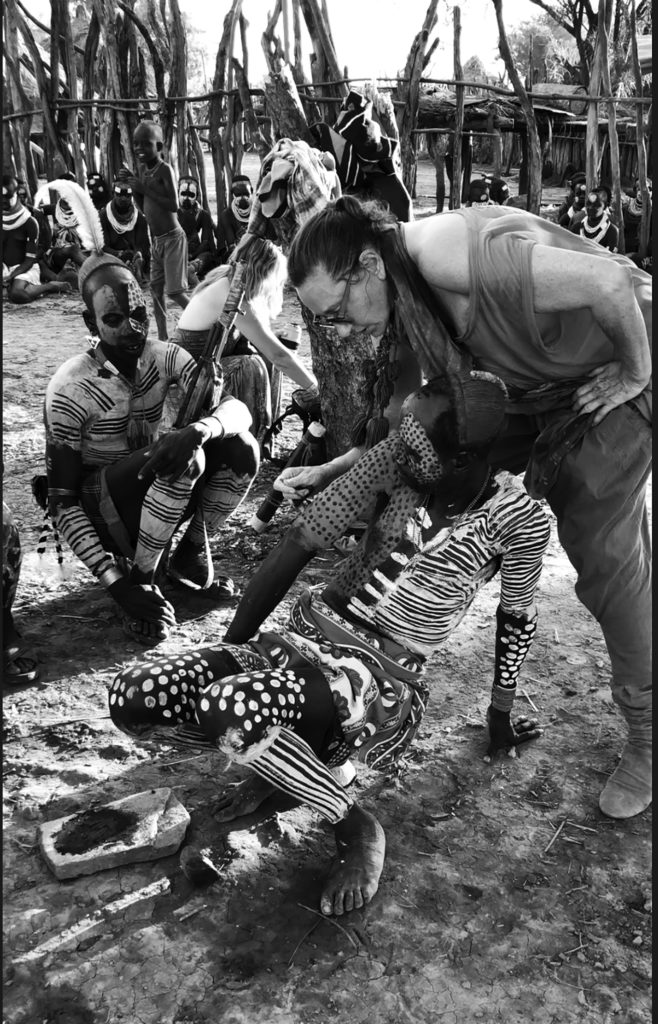 Those practices helped Karan through very trying times, particularly the death of her husband, sculptor Stephan Weiss in 2001. Her prescience about health care prompted the Urban Zen Integrative Therapy Program, developed with yoga professionals Rodney Yee and Colleen Saidman, that incorporates Eastern healing techniques with Western medicine for a holistic approach to patient and clinician care.
In October, the Stephan Weiss Apple Awards likewise recognize the "change makers" in health care, education and the preservation of culture, the three priorities of Urban Zen. The awards were named for Weiss' giant bronze apple sculpture that sits in the Millennium Garden at Hudson River Park in Manhattan. This year, supermodel Iman, photographer Jimmy Nelson and Joel Towers, executive dean of the Parsons School of Design (Karan was instrumental with launching the MFA program there in 2010), will be honorees, along with a few other surprises
"Before he died, my husband said to me, 'Donna, whatever you do, take care of the nurses.' Much of the work I do with Urban Zen is my way of recognizing the doctors and nurses who are always there, 100 percent of the time, for those who are ill. He thought I was woo-woo with my essential oils, bodywork and yoga, until he saw what it could do."