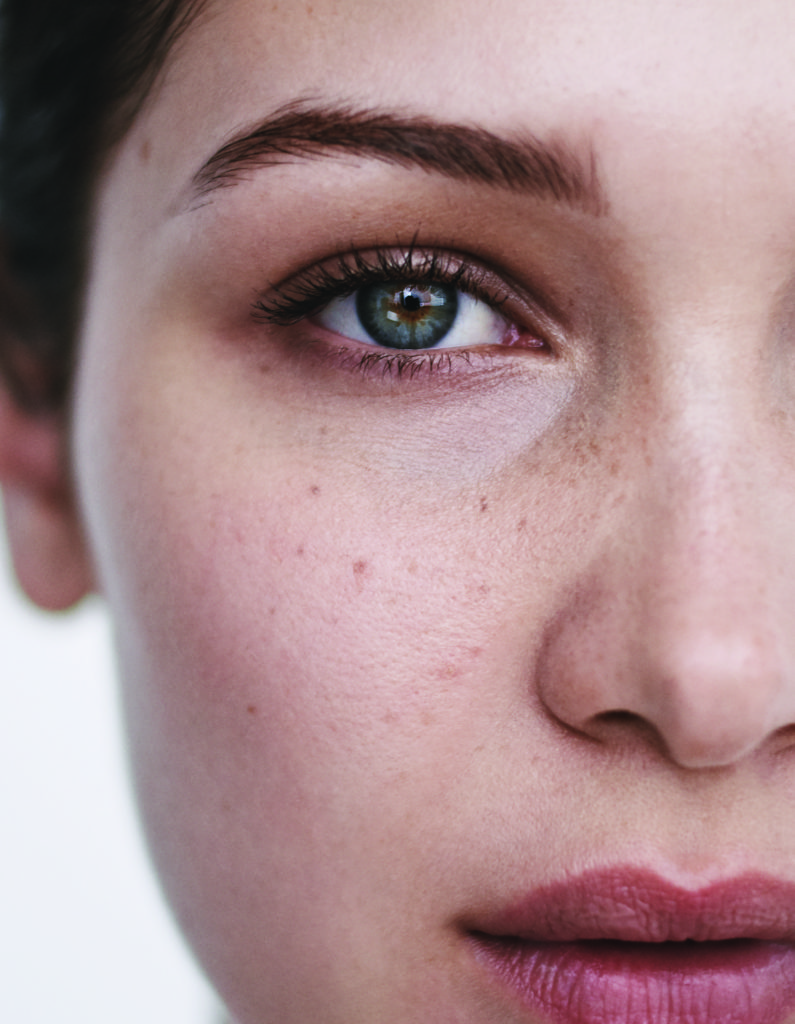 By Beth Landman
Most of us wouldn't think of not exercising the muscles of our bodies, but working out the 43 facial muscles hasn't always been on the agenda. Estheticians have long used lymphatic drainage to remove toxins and excess fluid from the skin, and the beauty cognoscenti have relied on electronic currents to stimulate muscles in the face, but suddenly there is an emphasis on using hands to strengthen muscles from the neck up.
"We are so high-tech that we really crave high-touch," declares Rachel Lang, who founded FaceLove (lovefacelove.com) in the Flatiron district, which focuses on facial massage. "We have been obsessed with the face as canvas, but now we've gone beyond that, as recent research shows skin becomes brighter as we work the muscles and increase collagen. When the human hand massages us, it also puts our bodies into a state of rest, and we get better cellular repair."
Karen Hong, the owner of the go-to facial spot Sia's Beauty (siasbeauty.nyc) in Soho, combines pressure-point massage of the face with acupuncture, a HydraFacial power cleansing and a collagen mask in her age-defying Hydra-Puncture facial. "It promotes circulation and energy flow to the skin, clarifies, increases elasticity and visibly reduces wrinkles and fine lines," explains Hong.
The Holistic Facial at Naturopathica's spas (naturopathica.com) in East Hampton and Manhattan starts with a facial brushing and relies heavily on lymphatic drainage followed by a muscle-activating massage. The session comes with an array of beautifiers including retinol for smoothing, ginger leaf plant stem cells for renewal, alpine rose to strengthen, an antimicrobial manuka honey cleansing balm and a probiotic-rich kombucha mask.
Two estheticians renowned for microcurrent facials are also incorporating manual lifting techniques into their treatments. "Nothing can replace hands when it comes to pampering. I can feel the muscles more with my hands," says Yasmine Djerradine (yasminedjerradine.com), who has brought her remodeling facial to the Park Avenue office of Dr. Anetta Reszko. Djerradine uses a combo of pumping movements for drainage, pinching for stimulation and longer strokes to relax wrinkles. "When you relieve stress, you see it on the face immediately," she says.
Each facial at Rescue Spa (rescuespa.net), where owner Danuta Mieloch famously offers her microcurrent bio-lift facial, begins with a 15- to 20-minute massage. "It's our trademark," she reports. "Massage works on an energetic level, and if you do it once a month, you tap into skin regeneration and that has a long-term effect. We always start from the neck and focus on lifting the muscles of the chin that get sluggish. The massage also increases the penetration of products.''
Lang says facial massage can even help remove those hardened expressions etched on the faces of many New Yorkers. "We release endorphins and oxytocin and literally erase visible stress, tension and holding patterns—even 'resting bitch face'! Facial muscles are connected to your emotions, and we free your face up.